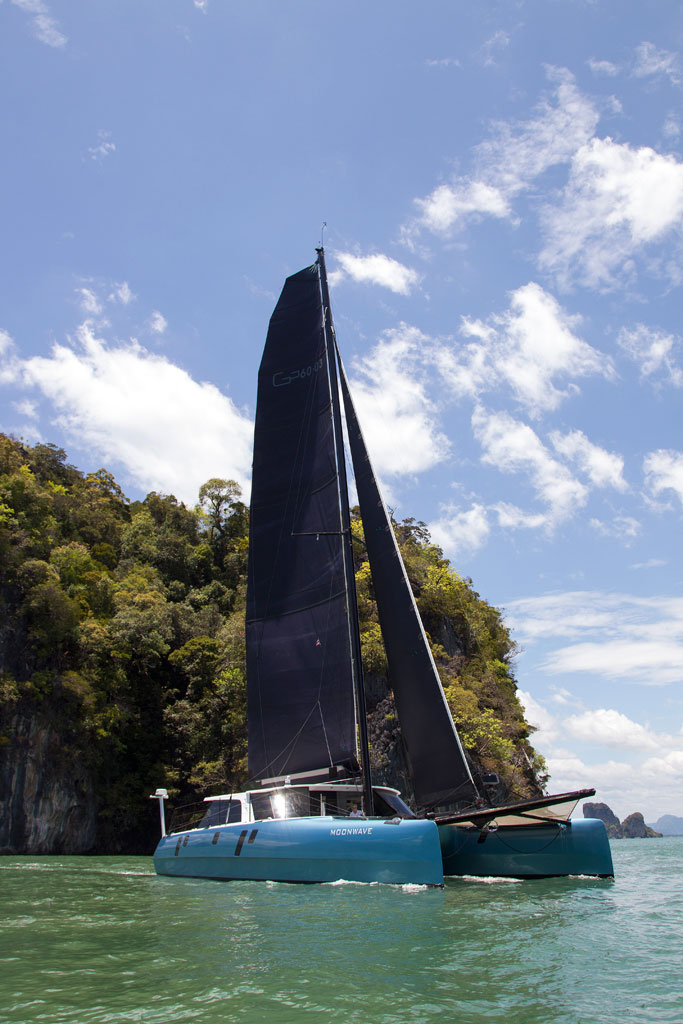 Here just a short update as we get often questions about the hybrid system as the system is very new and exciting and didn't work out that well on other boats that tried earlier.
We have the pleasure to have one of the first hybrid systems that really works and love to do regeneration when under sail. And as a bonus, no generator/engine noise when using electric appliances (cooking, washing machine), aircon, watermaker, or other devices as running from batteries as well as the electric motors for maneuvering, etc.
Just the other day, we went from one island to an other one, here in Thailand and within 10 nm we have filled our battery bank from 50 to 100% just by sail – isn't that great?! We love it and really enjoy sailing and cruising Moonwave.
If you are interested in how our electric propulsion system works, here you get more information about the hybrid catamaran.
Greetings from Thailand, Sophie & Stéphane