In Jan 2022 Moonwave returned to the Caribbeans after her successful trip around the globe. It was great to be back in  Sint Maarten and to catch up with old friends and to make new ones. 
We used the first couple of weeks to take lot of systems apart to give them a thorough check and clean. We were very happy with what we saw and the thousands of miles left almost no traces. The mast and rig also got a good check from our rigging specialist and he was very surprised to see in which great shape Moonwave is. We also did a couple of upgrades and tackle jobs that came up during the last crossing. 
In March we did a "Island hopping cruise" of the French Caribbean Islands. The departing island was Saint Martin. It was a windy week but Moonwave managed very well. We were lucky to share the anchorage of Gustavia, St.Barths with lots of beautiful and impressive sailing yachts. The sailing "beauties" were visiting and participating at the St. Barths Bucket Regatta when we were there.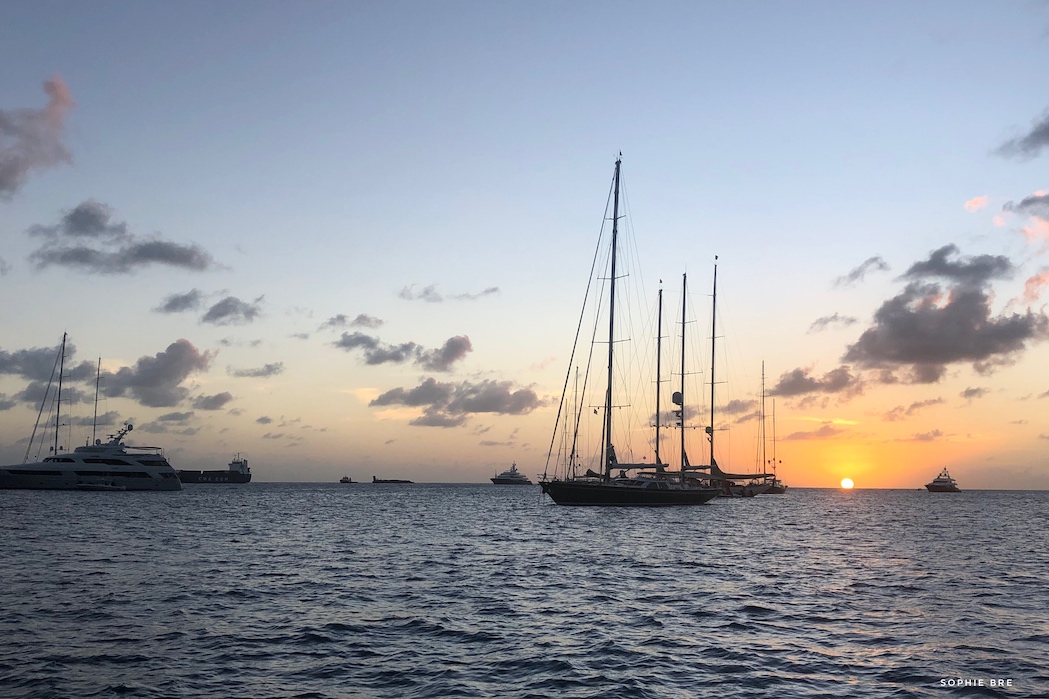 After a windy sail from St. Barths, our guests enjoyed several beautiful anchorages along the French island of Guadeloupe and the small islands of Les Saintes, in the South of Guadeloupe. We sailed afterwards to Martinique. First we anchored in the North at St. Pierre and than sailed to the Bay of  Anse d'Arlet the next day. In general we had some great sailing conditions with steady winds, the owner and his guests had as much fun sailing as us.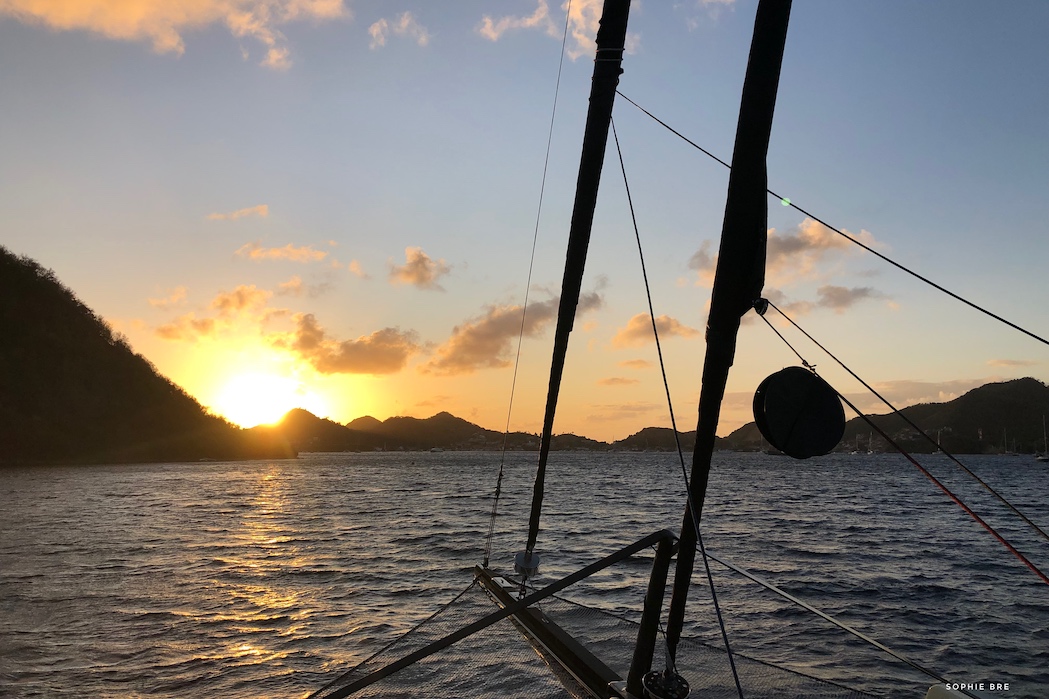 The sail back North to Sint Maarten went also very smooth. Moonwave sails just beautifully and it's a pleasure to be at the helm and/or to adjust the sails…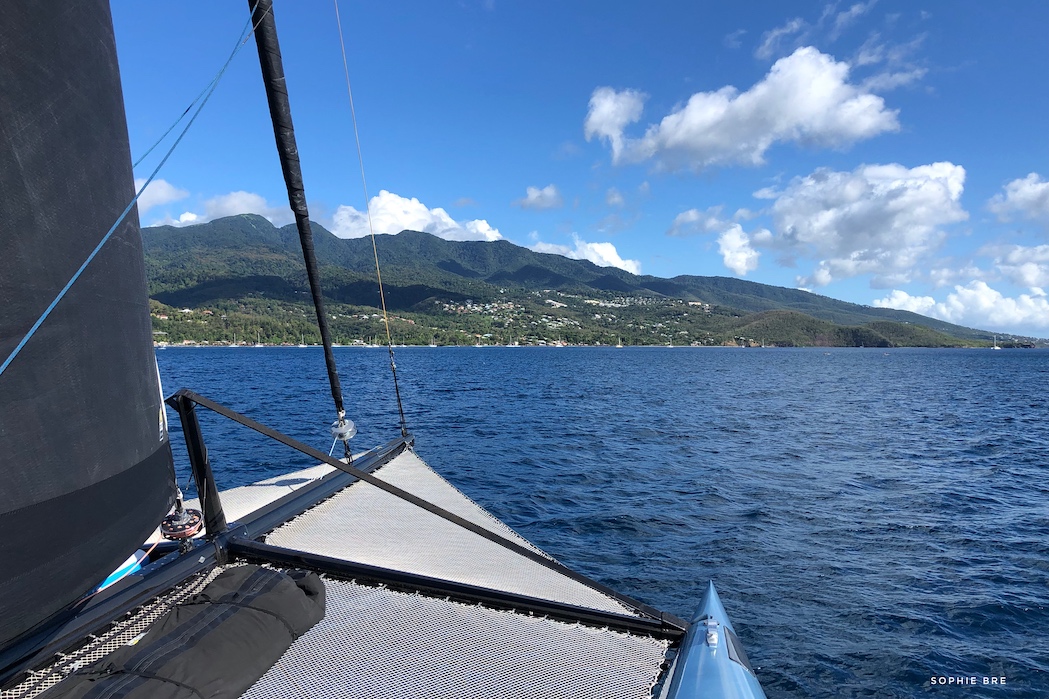 Time flew by and we had a nice time in the Caribbeans but New England is "waiting" for Moonwave. After missing the summer season 2020 and 2021 up "north" it's time to get back to cooler temperatures and  waters and "lobster traps" for now.
Please enjoy some of the pictures from our time in the Islands…