Island in the Lagoon – Indian Ocean
12° 47 South / 45° 15 West
Sept/Oct 2021
Originally we didn't plan to stop in Mayotte but things don't always go like planned. This was a nice turn as it was great to get a glimpse at this beautiful and interesting island[s] surrounded by a big reef forming a huge lagoon.
And yes, I also didn't really know where to situate Mayotte on a map before our trip from the Seychelles to South Africa. It's part of the Comoros Island group but it belongs to France.
We stayed mostly close to the smaller island "Petite Terre". There is a constant ferry traffic between the two main islands. The two main cities are called Mamoudzou on the big island and Dzaoudzi on the smaller island. There are almost countless little islands, rocks, reefs and sandbanks in the lagoon around the mains islands.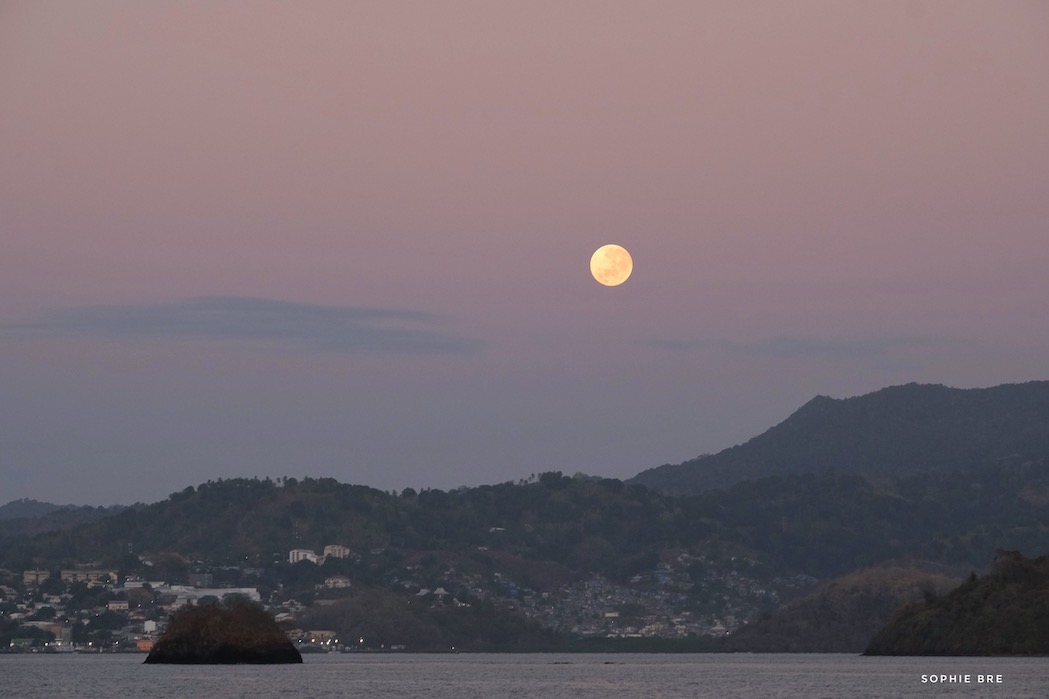 The lagoon is well protected and full of life. We saw many turtles and even had dolphins coming to play next to Moonwave at the anchorage. The corals looked like in good shape and there is a great biodiversity. Also due to the big areas that are protected by nature reserves and national marine parks.
Mayotte is a French Department and therefore an EU territory and border in the middle of the Indian Ocean. This brings it's own set of challenges and lots of police and military presence on the water. We felt very safe being surrounded by the elite of the French Navy and Army. Even if the practice shooting range was quiet close to the water front and our anchorage.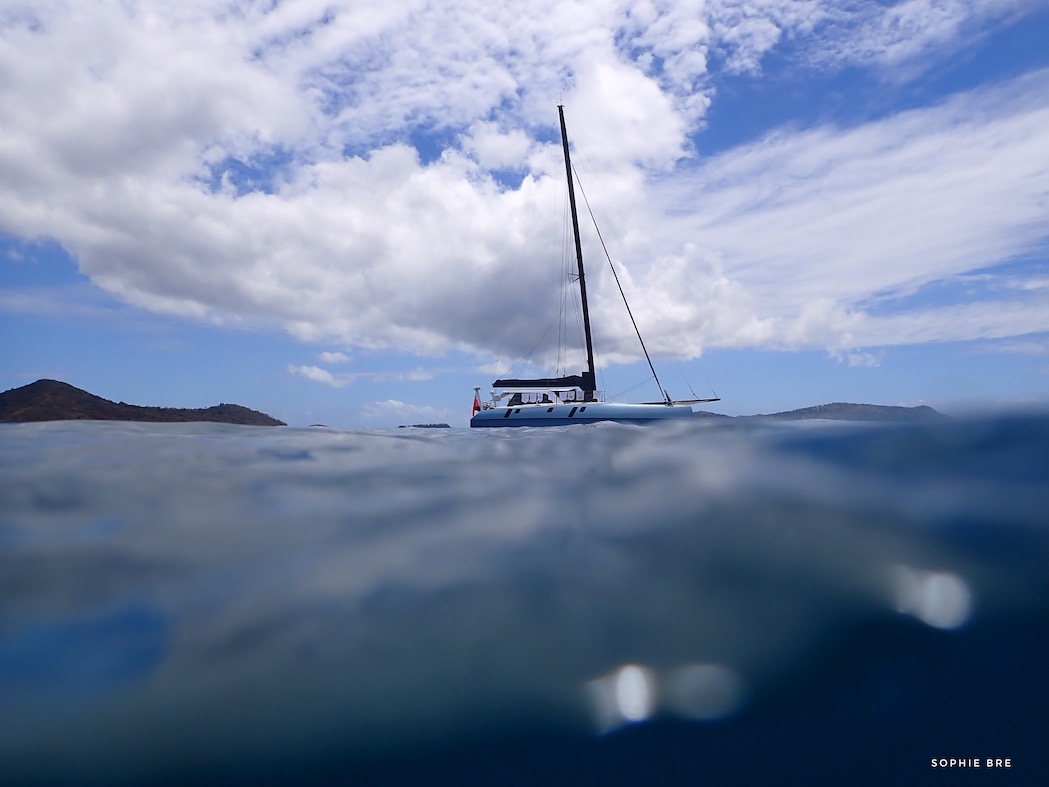 In general the island is not set up "yet" for cruising boats, no fuel dock or actual harbor facilities or docking space – which we didn't mind as Moonwave and us often prefer to be at anchor. There are big plans for the future to welcome sailing boats and yachts. The lagoon that surrounds the islands definitively offers an amazing sailing ground. We had a blast sailing around the south side in protected water with nice breeze.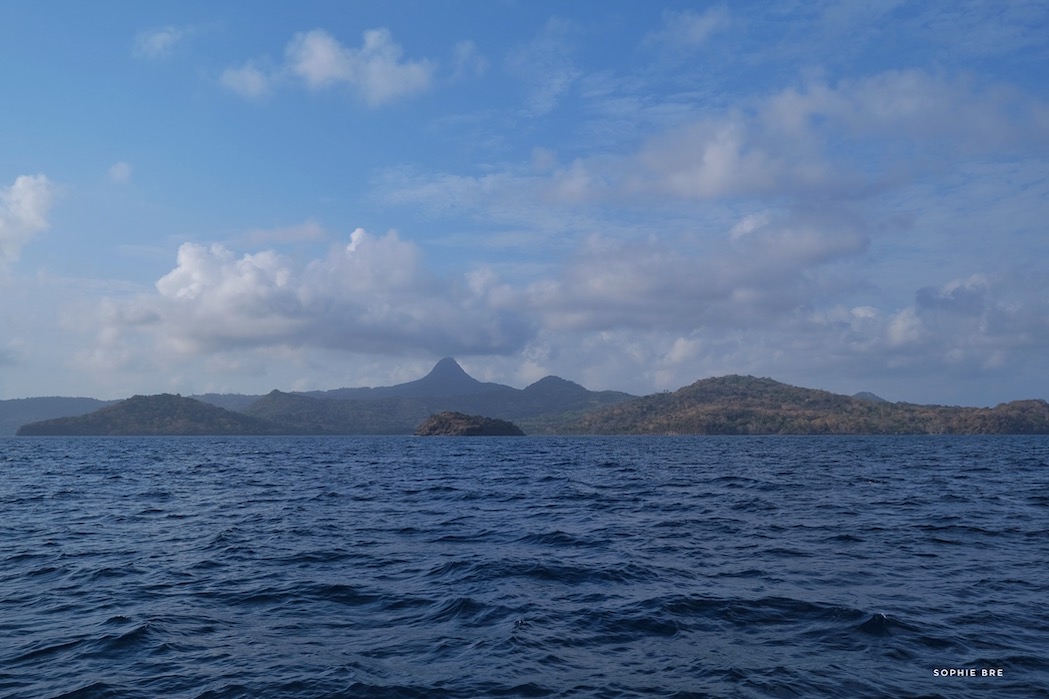 Our stay was only short but we are glad that we had the opportunity to see this beautiful island and the sunrises and sunsets were just gorgeous…
And the adventure for Moonwave & her crew continues…