We had a "dream" sail from St. Martin to Bahamas – light wind conditions but perfect sailing.
We left St. Martin with a laughing and a crying eye. We really loved our time in the Caribbean islands but we are looking forward to heading off to the Bahamas and New England later this summer. We are going to miss the delicious croissants in the morning ;-)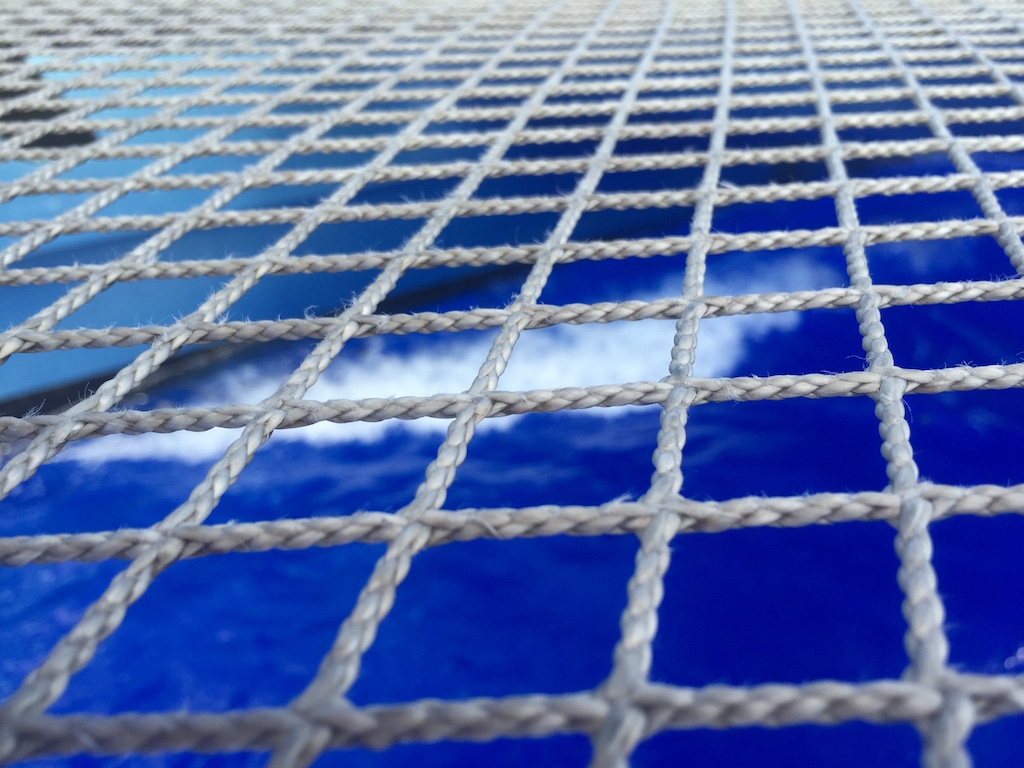 This must be the first time that we have sailed almost 1000 nm without taking a reef in our mainsail (and no engines neither). Most of the time we had one of our two spinnakers up. When the wind turned, we maximized the sail area by using both of our furled headsails. We didn't encounter any heavy squalls neither – which was great as well. As mentioned light winds, but enough to move steady and safely. And Moonwave is a pleasure to sail and life a board – we didn't even want the passage to finish but at the other side the beautiful islands of the Bahamas were "waiting" for us.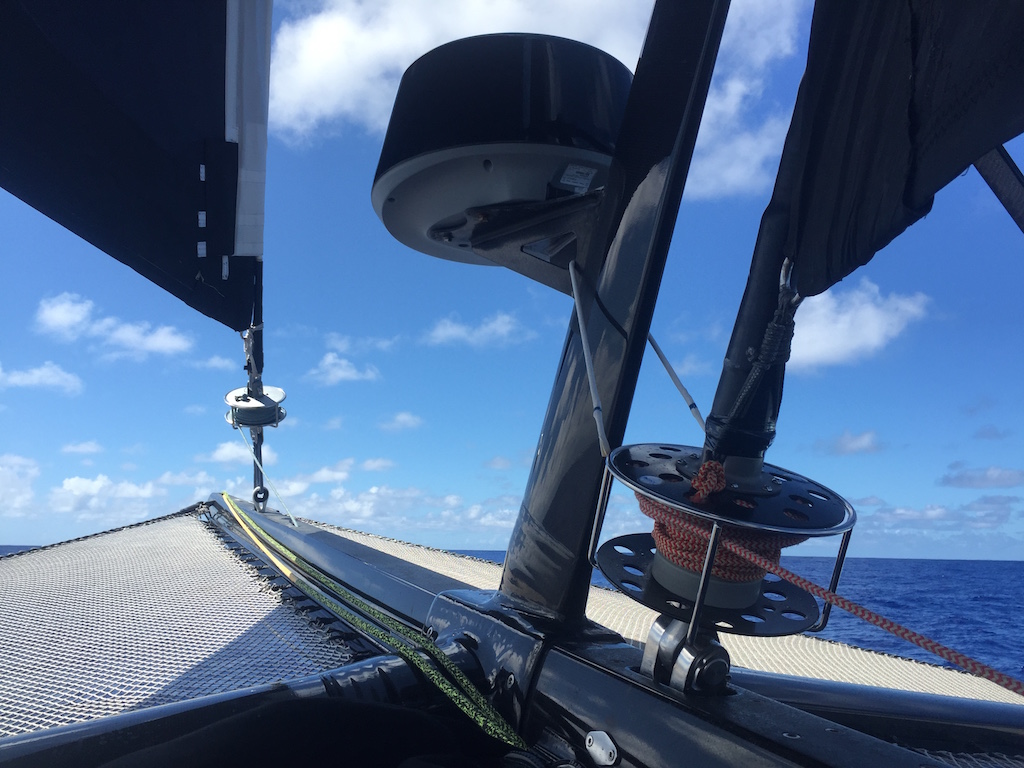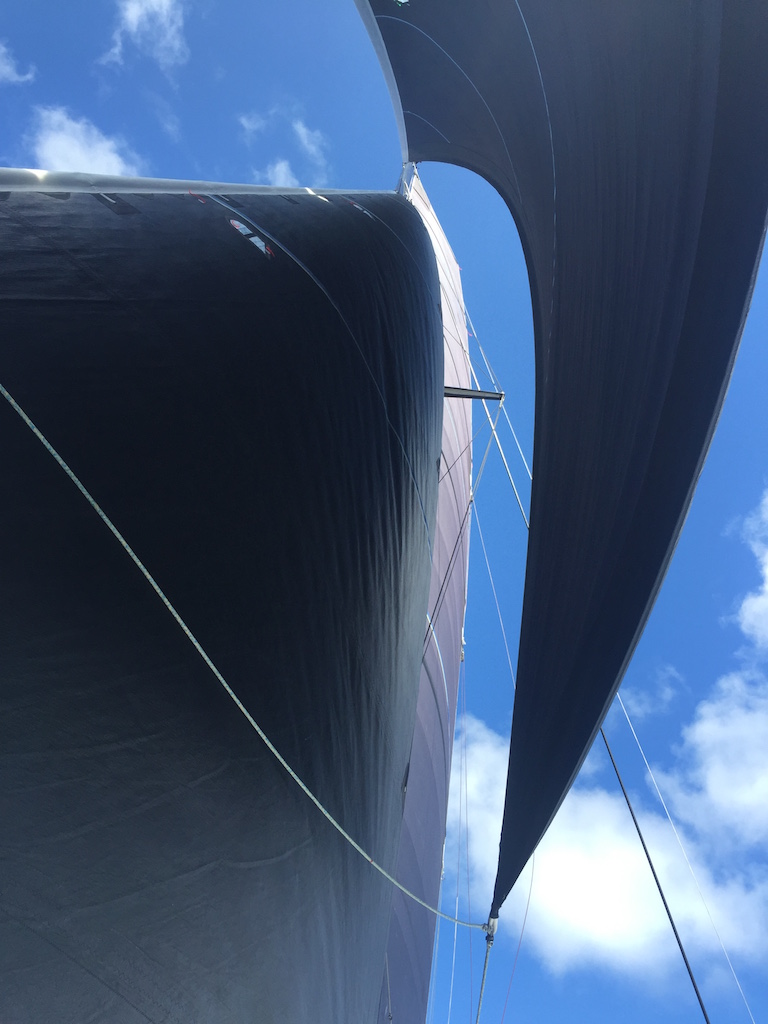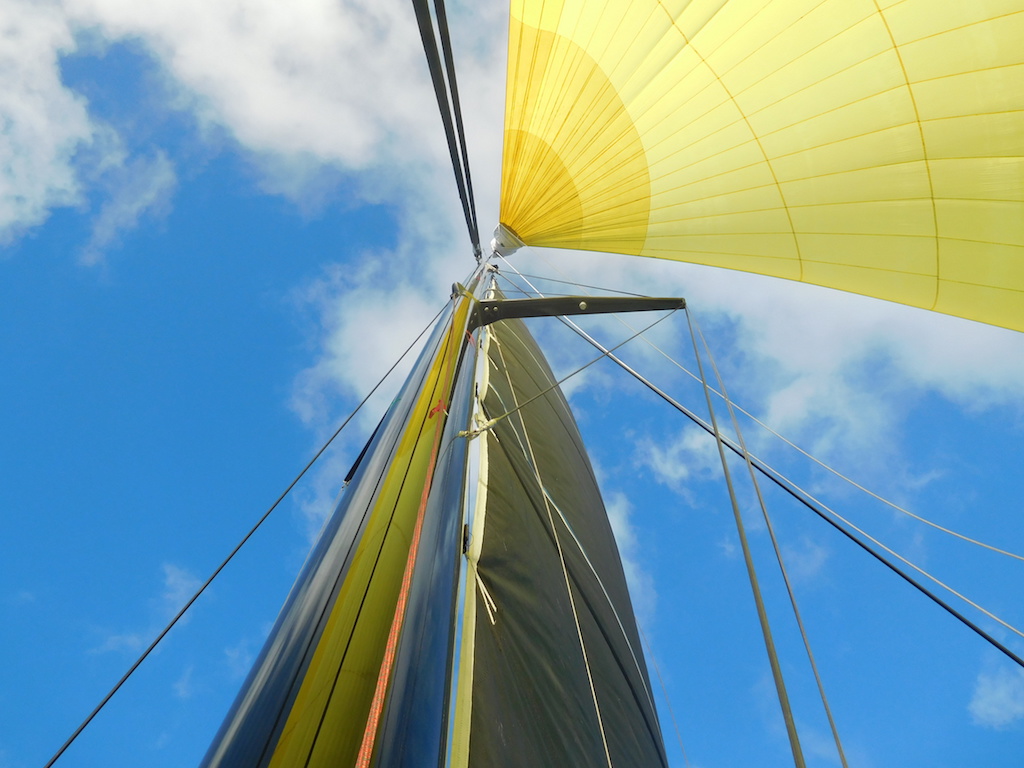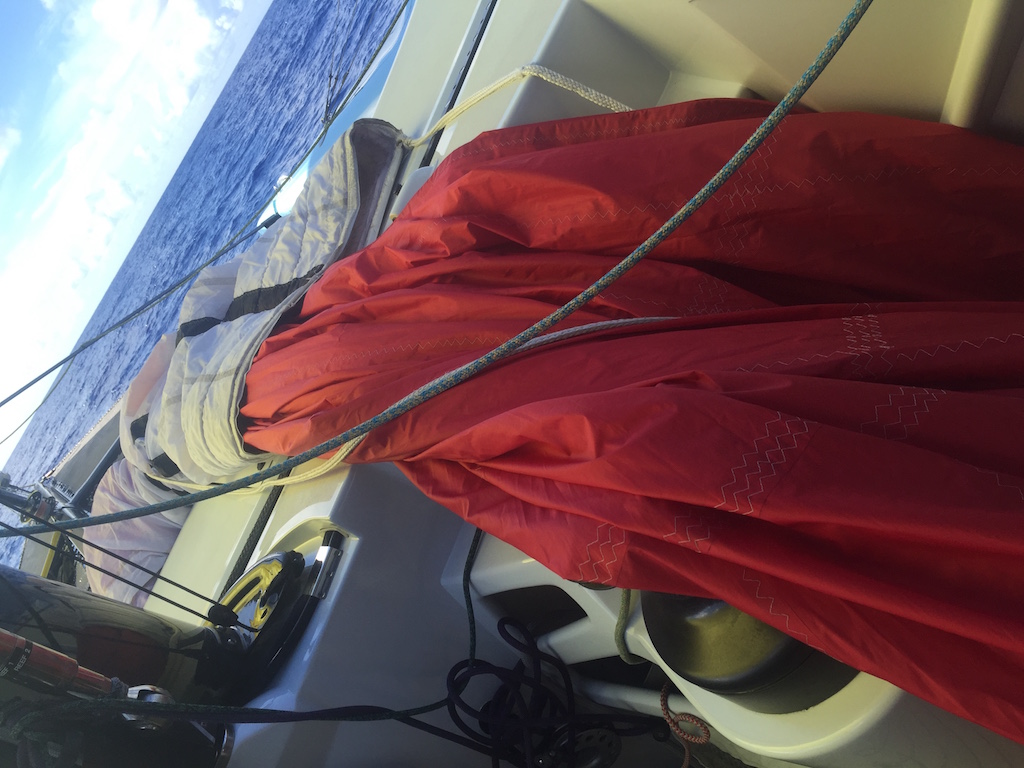 An important part of sailing offshore is fishing – the first two days we only catched "barracudas" – we released them right away. We only learned later from a "fisherman" in the Bahamas that you can catch Barracudas at up to 14 knots and Wahoo at up to 16 knots. Moonwave can easily do this speeds but than it's more difficult to slow her down to actually be able to bring the fish on board. One time, the fishing rod went off but when we hauled the line in, the fishing lure was still attached but the hook was gone. Somewhere there is a fish swimming around with a new "piercing" ;-) After day two we also catched a some Mahi Mahi and they were delicious.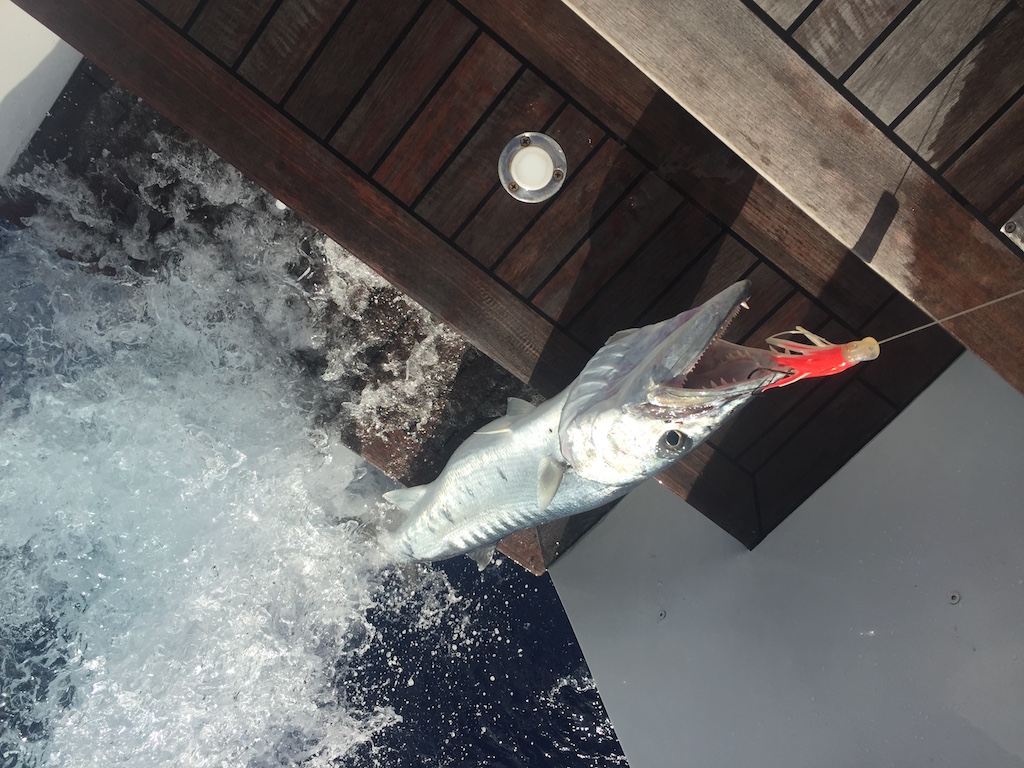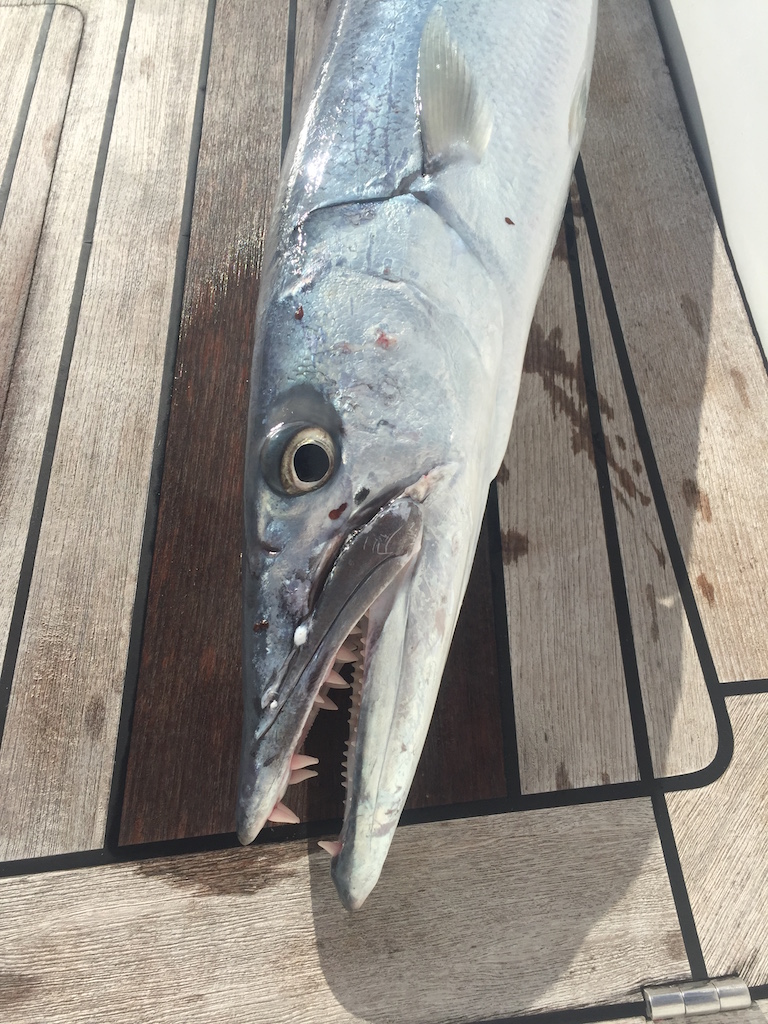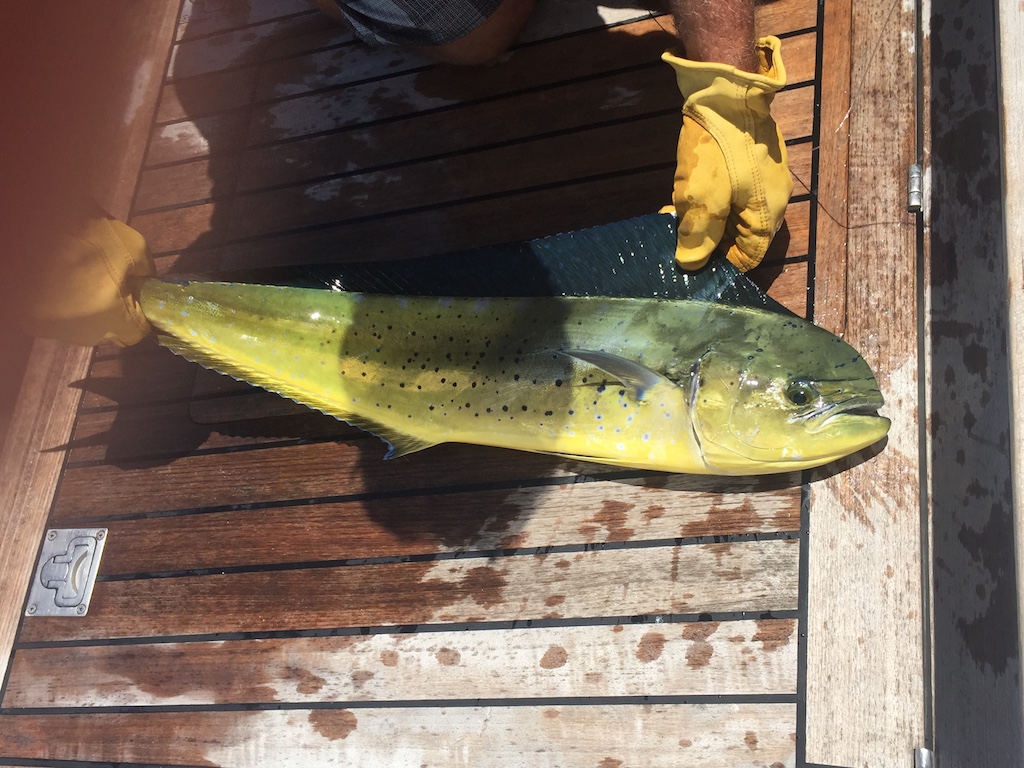 We didn't stop in Turks & Caicos this time but it's definitively on our "bucket list" for next time.
Enjoy some sunrise & sunset pictures from our delivery – more info about our trip in the Bahamas in the next post – coming soon…