Moonwave's second transatlantic crossing is in the books – the first time East to West. We had a good passage but next time if possible will stick to a normal "schedule" with departure from the Canary Islands between Nov to Feb. We left Lanzarote a bit "out of season" for transatlantic crossings – mid/end of May. Most boats are on their way back from the Caribbeans to the US East Coast or Europe during this time of the year. Nevertheless we had a good trip and very light winds. As we wanted to avoid to go too much south – we have to go North to the US afterwards – we never got the established trade winds with 25kn that everyone is dreaming about. We mostly had 7 to 15kn of wind from the East, sometime with nice swell, sometimes flat seas – quiet different from our previous crossings. The big advantage of Moonwave is that she easily does speeds faster than true wind speed – but a couple of knots more breeze would have been nice time to time.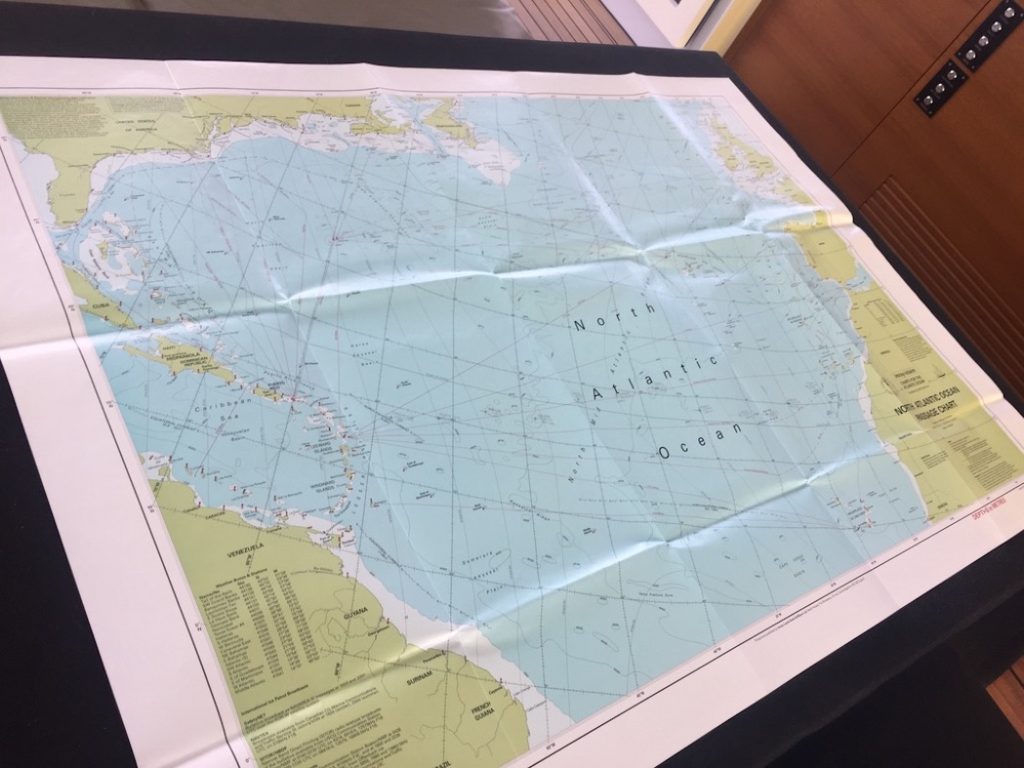 On the other side, we enjoyed that we had no squalls with big wind shifts and rain. Often the second part of a transatlantic crossing is marked by lots of sail changes due to big squalls with lighting and wind shift and rain. We tracked a couple of dark clouds with our radar but non of them really effected us.
During the majority of the trip, we had our big yellow spinnaker up – this sail from the original sail inventory got some serious mileage by now. Still flying bright and yellow, we will upgrade to a new spinnaker soon [more about our sail choice in one of the next blog posts].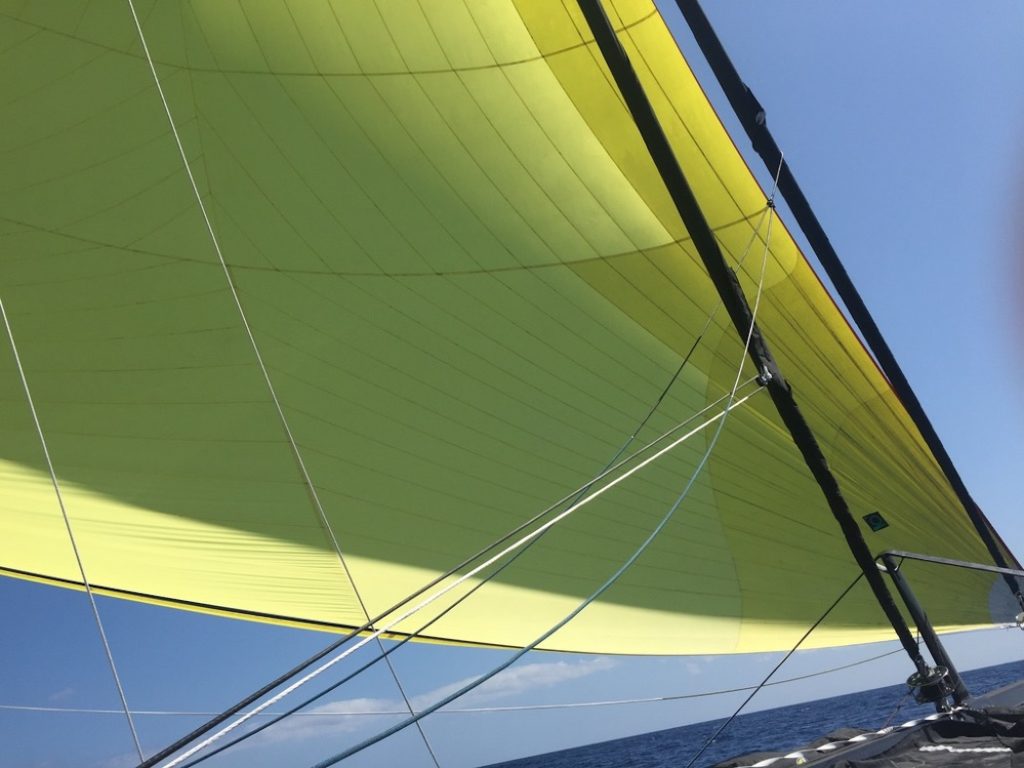 During previous transatlantic crossings on different boats, during the winter months and we had souvenirs of lots of fresh caught Mahi Mahi. We were very excited to put the lines out on Moonwave as well but with very little success. We were looking into different explanations why there was no fish on our hooks – first the water was too cold [the water temperature only reached 25C quiet late during the trip], too much sargassum sea weed [we caught plenty of those on our hooks] and we also went too fast for Mahi Mahi [once arrived in the island we got the confirmation that the ideal speed for good size Mahi Mahi is 8 knots – we rarely at that kind of speed], last but not least and most likely explanation – we are just bad fishermen. In the end we caught one Mahi Mahi, just the evening before arrival when there was no wind at all and we were really slow. I guess the "speed" explanation kind of proofed itself. Now we we got equipped with different lures for catching Wahoo as they bite at higher speeds. We will keep you posted on our "fishing progress".
Our original target was to leave Lanzarote and to land in the Bahamas but unfortunately a big bubble of no wind was right on our way so we rerouted to St. Martin to drop off our delivery crew.
It was great to catch up with friends in St. Martin and sad to see the traces of Irma. The island is recovering well and we are looking forward to be back in a couple of months for the winter season.
One very enjoyable feature of stopping by in the Caribbeans before going North to New England for the summer – the water temperature was 28.4 C – sooooo nice.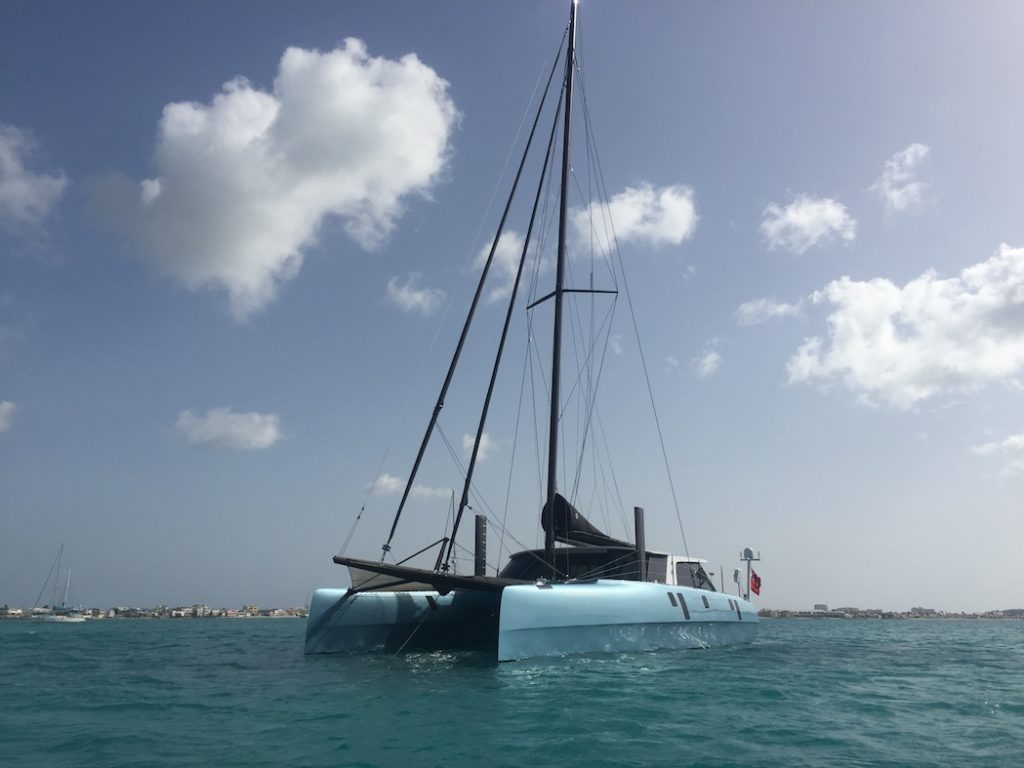 After our pitstop in St. Martin we are back "on the road" sailing North/West to the US via the Bahamas.
Some "snapshots" from our crossing: