Moonwave Transatlantic Crossing – a bit of celestial navigation
Moonwave is equipped with high tech electronics of the latest generation – B&G H5000 as well as MaxSea and Adrena on a laptop computer. And for sure there are a couple of backup GPS receivers and also apps with navigational charts and systems on iPads. [more info to be posted soon]
Nevertheless, this doesn't mean that some "ancient methods" of celestial navigation won't be fun to practice.
We got a Sextant in the Canaries before departure to take some sun sights during the trip. The first days we focused to get our heads around the basics of utilization and different methods of calculations. As we don't practice the calculations on a regular basis we got a bit "rusty" at it.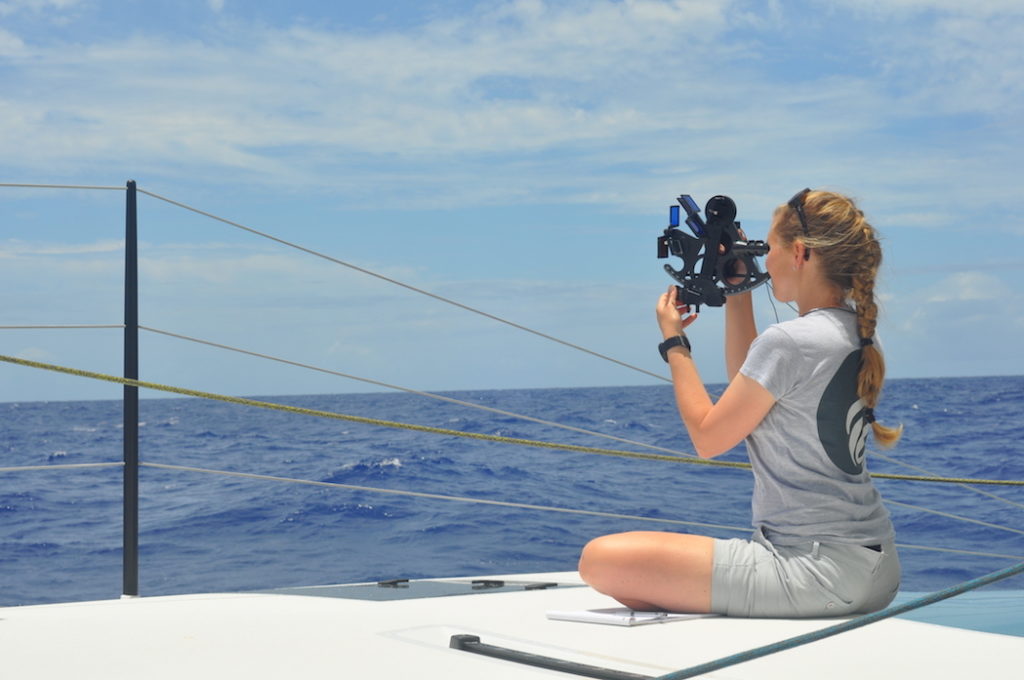 Than we only needed the sun & clouds to cooperate to take sights of the sun at the zenith – sun run meridian altitude. With this method we got an estimate position of the lat & long – more or less accurate.
To have an easy watch routine without adjustments for the different time zones, we used UTC time on board, like this the hours of watch stayed the same during the whole trip and we only adjusted the lunch and dinner time to the sun. This also allowed that the pleasure of sunrise to be enjoyed during different watches throughout the trip.
An other "low-tech feature is our big "routing" paper chart of the North Atlantic where we note down our position at certain times of the day – this gives us got overview of the track that we did. Our last transatlantic up North – USA to France – was also still noted on it.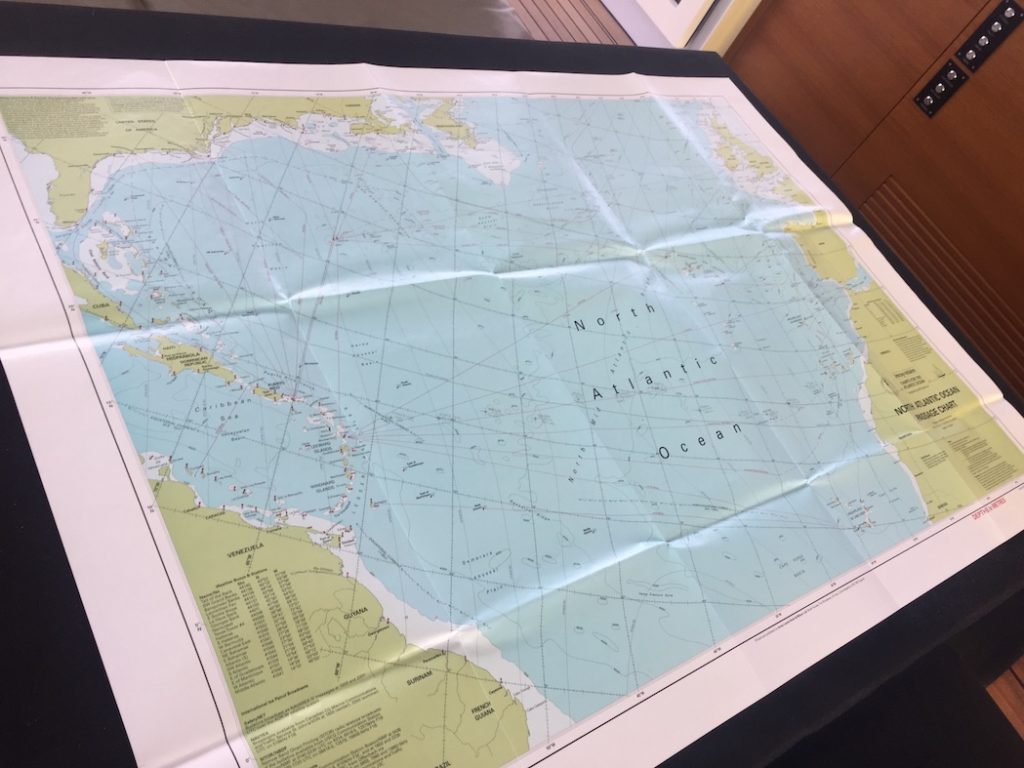 I want to mention "respect" to all those navigators who sail[ed] the seven oceans with a sextant and celestial sights as their main mean of navigation – we would probably need a lots of practice not to get lost…