After two great months in the Bahamas, mid/end June it was time to migrate North again –  New England for the summer…
We had a great delivery from Nassau to Newport via Charleston, SC. Our pitt-stop in Charleston was originally not planned but the weather, more precisely a strong North-Easter was announced and we preferred to "sit it out" at the dock. We were really impressed by the service at the Charleston City Marina – very nice staff and the shuttle into town is very convenient. It was our first stay in Charleston and it was definitively worth the stay.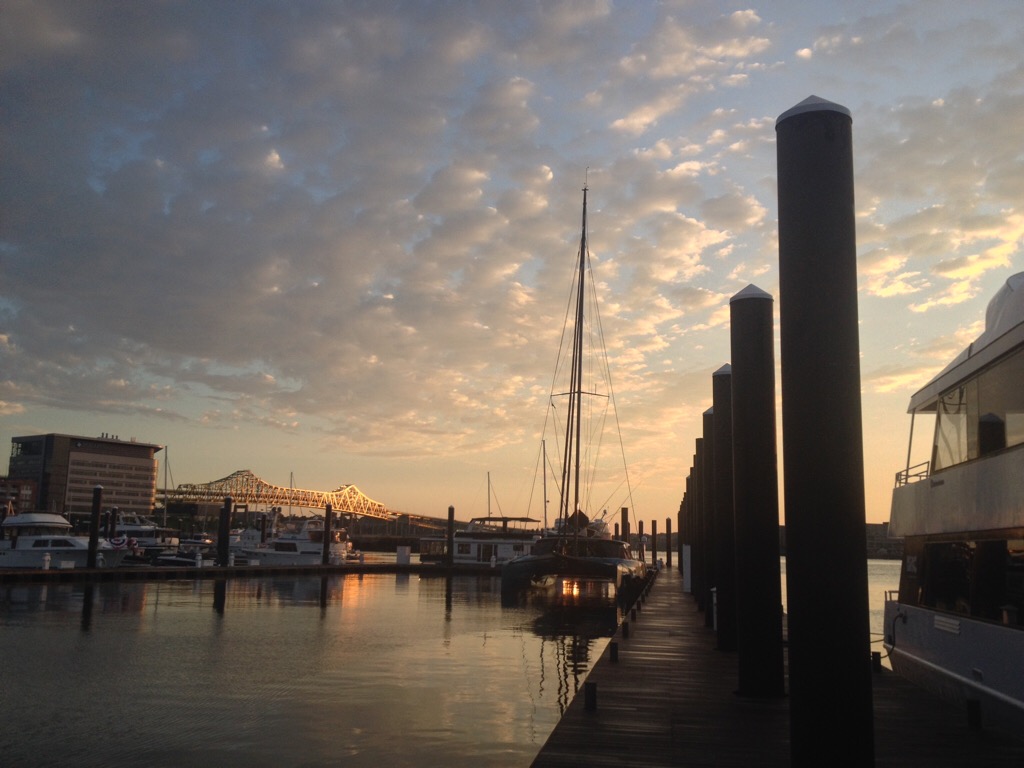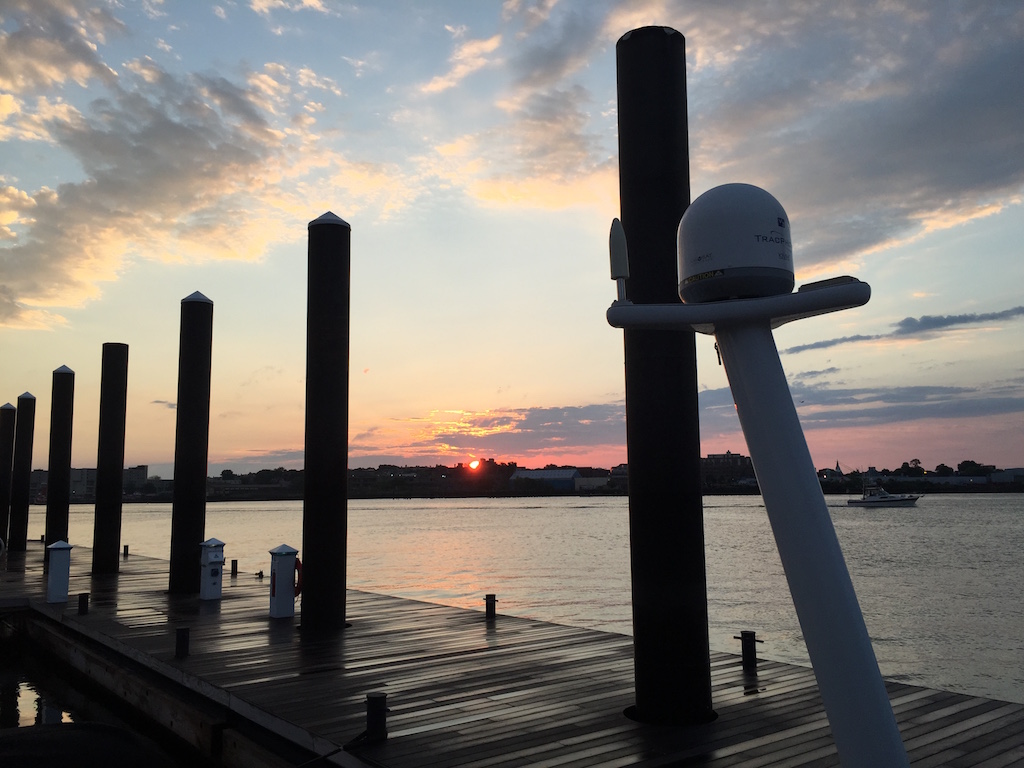 Now we are back in New England for the Summer and we had a great 04th of July week. We started from beautiful Boston – the islands around are very nice for day sails and so far there is always a bit of wind. We stayed again at the Charlestown Marina – very convenient location, brand new docks and great service.
As the water on the north side of the Cape Cod is kind of fresh, we went through the Cape Cod Canal again and enjoyed the beautiful anchorages in Buzzards Bay and further.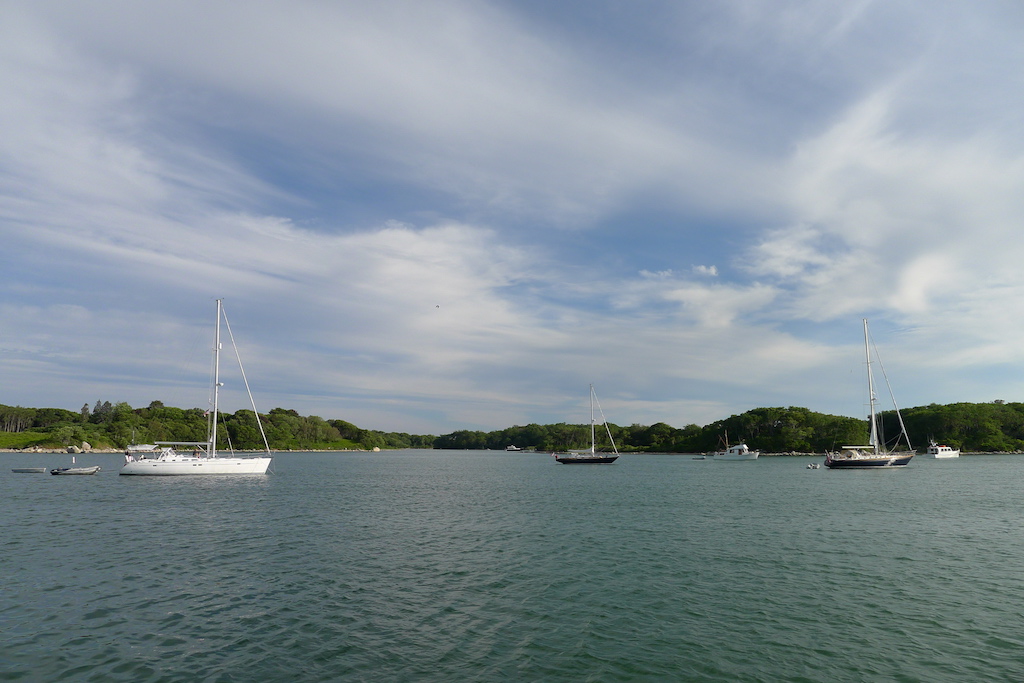 We definitively felt in love with the beautiful anchorage at Hadley Harbour – just across from Woods Hole – what an amazing setting and surrounding. After a night there, we timed our passage right to pass in front of Woods Hole in the direction of Nantucket. The current there is impressive and there was quiet some traffic as well.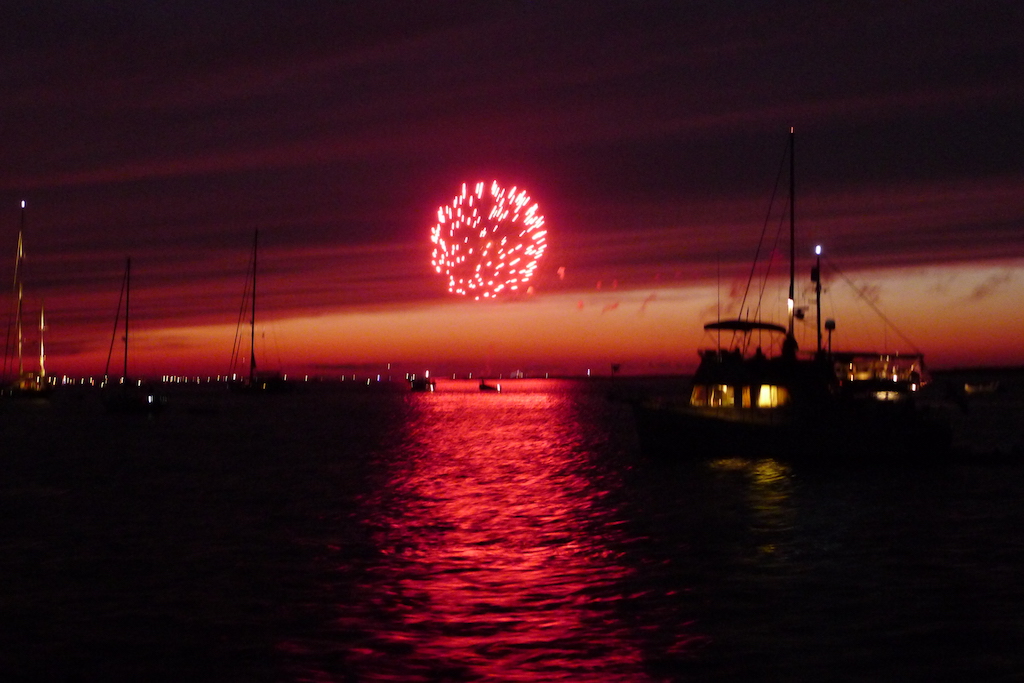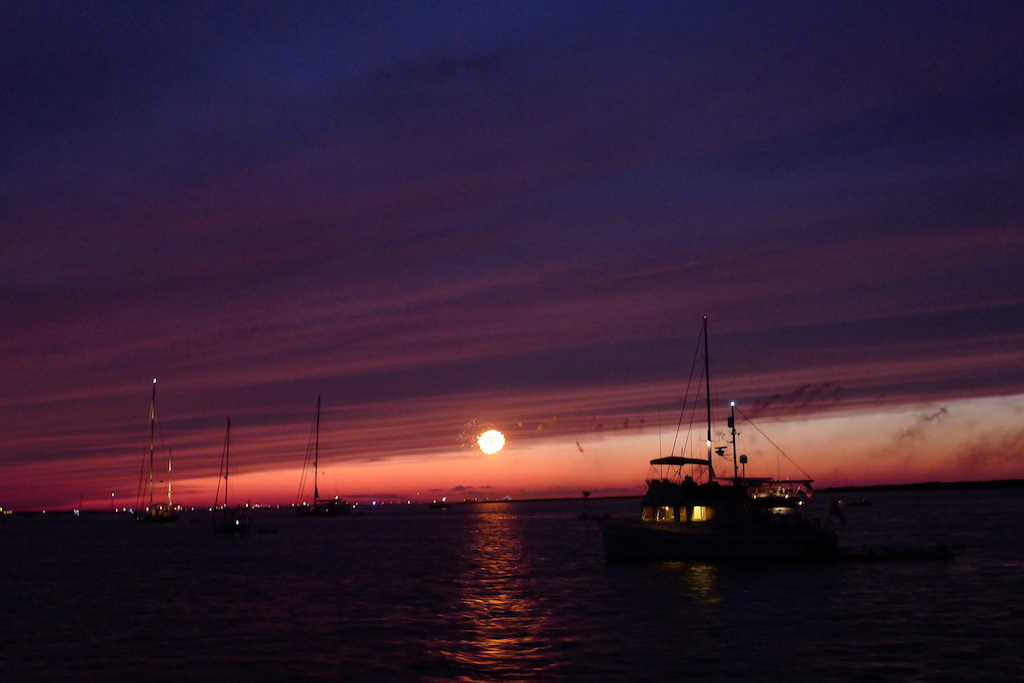 Our next stop was Nantucket, the inner harbor was busy for the upcoming "Independence Day" but we found a spot to anchor. Like in the anchorages in the Bahamas, it was very convenient to be able to reduce Moonwave's draft by rising the rudders up, as it is shallow in certain spots in the Nantucket sound. In the evening we enjoyed a great fireworks on the 3rd of July – the local radio station was playing music to fit the light spectacle. It was a bit fresh outside but nice and cozy inside the boat. We only did a quick stop in Martha's Vineyard but it's on the list for the next trips in August.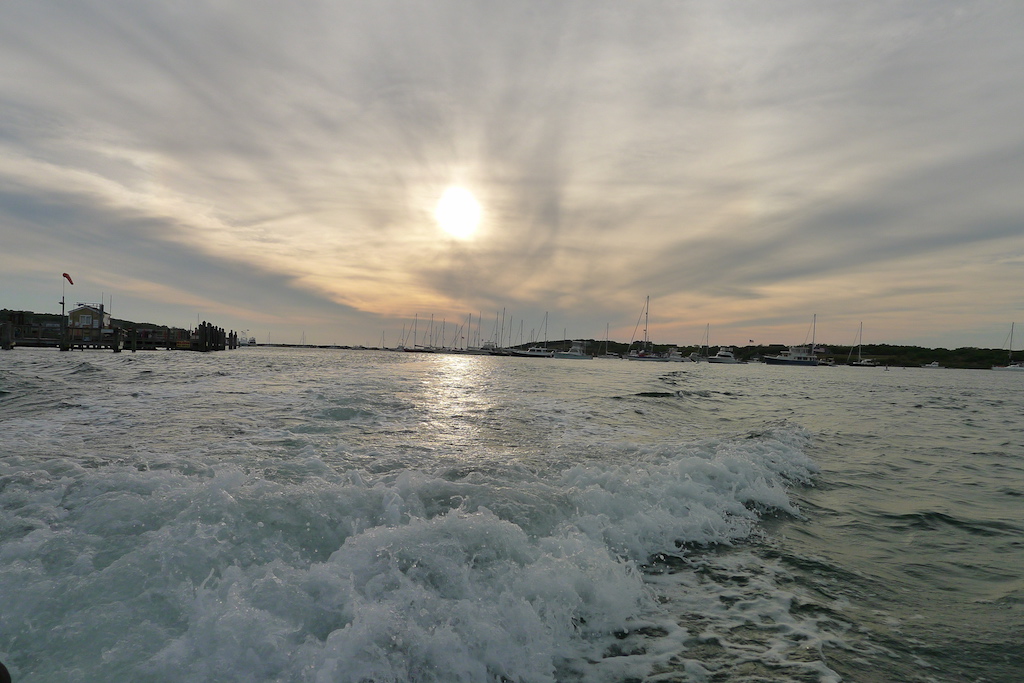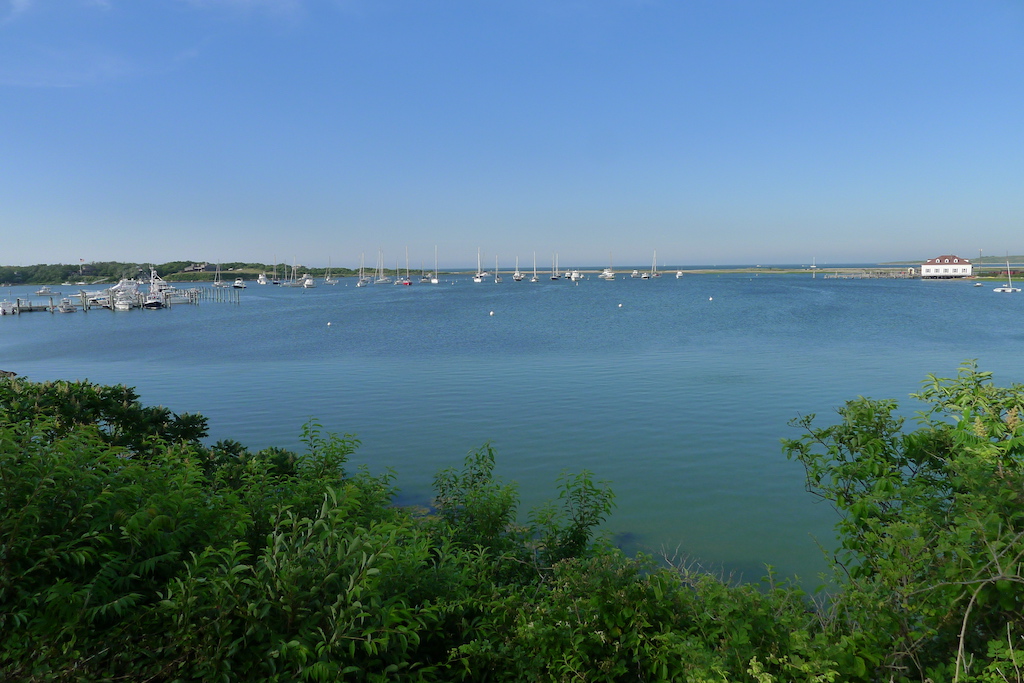 We also returned this year to Cuttyhunk for 4th of July and like last year, really loved it, the raw bar ashore and the raw bar boat are also a highlight there.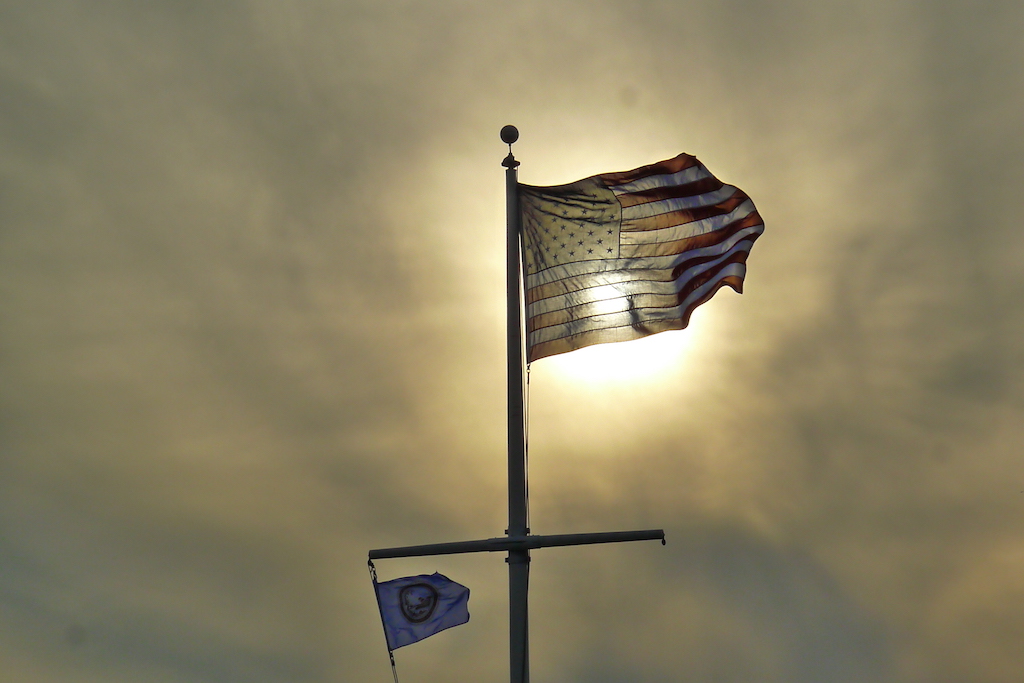 Our trip finished in Jamestown RI, just across from Newport and the Conanicut Marina and their moorings are also top. It's awesome to sometimes keep the dinghy off duty and just use the launch service to get a shore and back onboard. They also have a courtesy shuttle upon request and we used it a couple of time to get stocked up on grocery and to get fresh fish at Zeek's Creek. Their fish is really fresh and very yummy.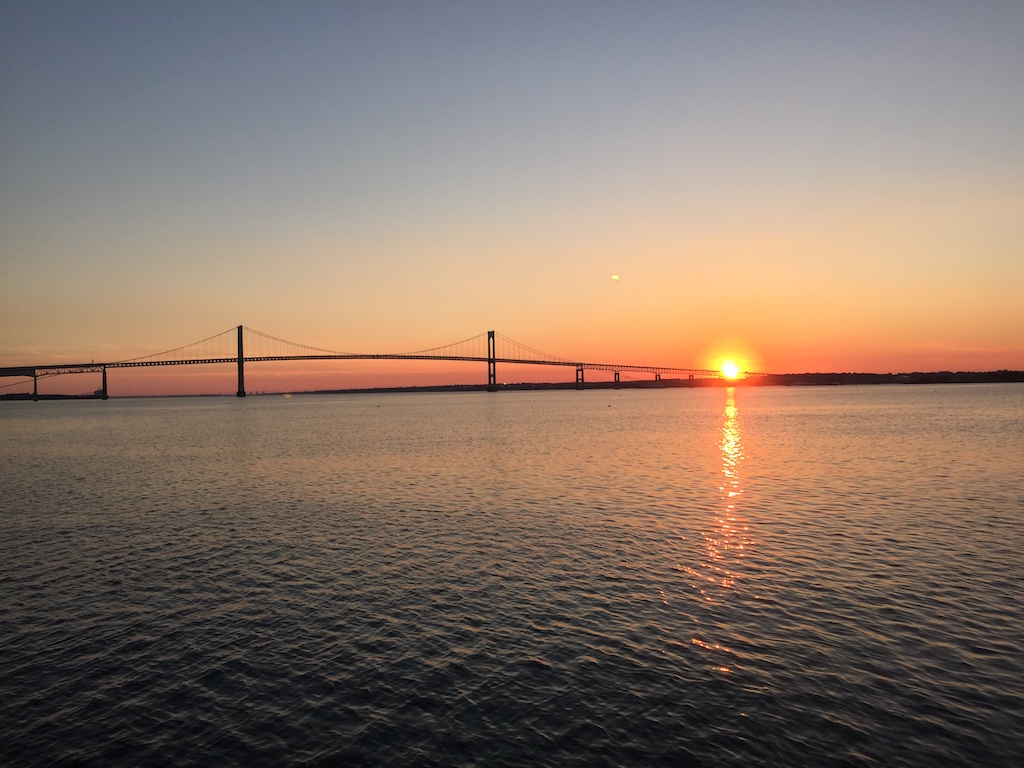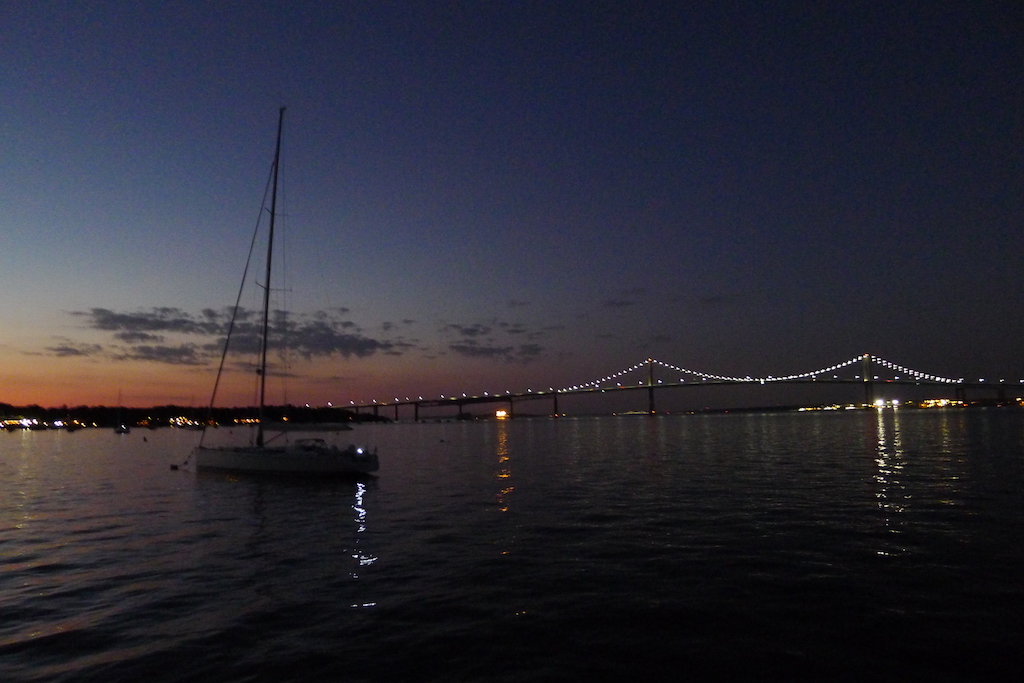 New England, what a great place to spend the summer…
Enjoy some more pictures from the spectacular sunsets, fire works and life on board… [thanks to Claudia for some of the pictures]