After our trips from Brittany, France to Canaries, Spain, crossing the Atlantic, Caribbean to Bahamas and Bahamas to North America in less than two months – we are now back on the US East Coast. 
Our first stop was Norfolk in Virginia and than we entered the beautiful Chesapeake. First time I saw "swimming crabs" – I only learned later that there are different species and some of those in the area are "beautiful swimmers" [I still need to read the book with the same name]. We also say lots of rays and fish.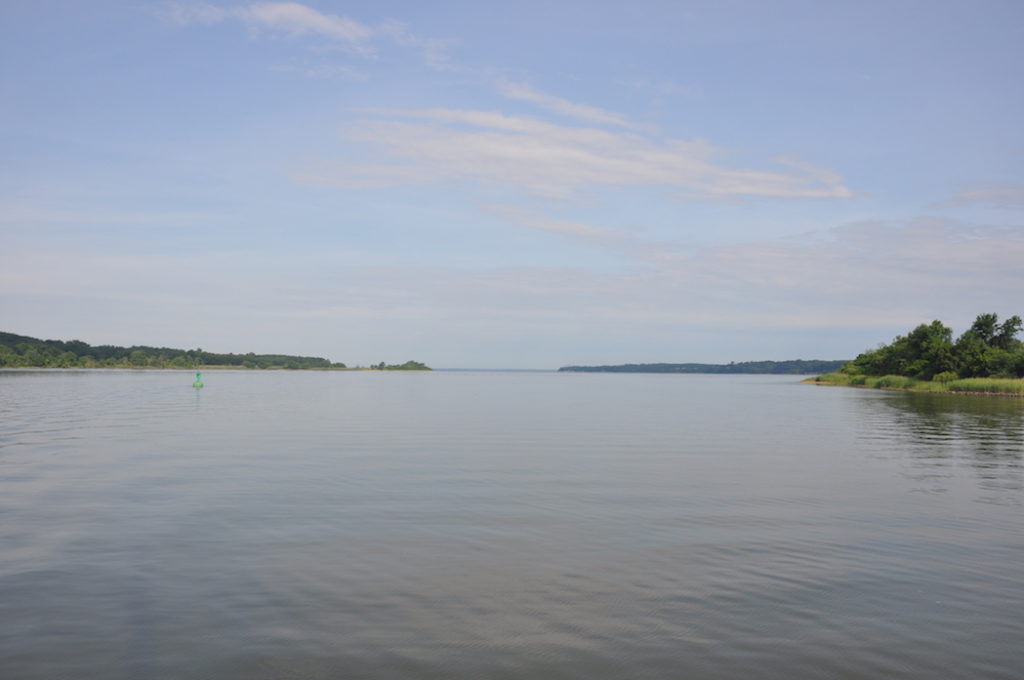 We spent about a week in Maryland and were amazed by all the wildlife and biodiversity around – at night everything was sparkling with lots of fireflies.
For the week of 04th of July [Independence Day], we started our trip at Annapolis – a beautiful city. We sailed northbound to pass the CND canal – it's always impressive to pass under the bridges and a bit "scary" as it is difficult to "judge" the clearance between the bridge and the top of the mast by eye [we already went through the canal before, so we knew that it passes easily].
After crossing the Bay of Delaware and entering the Atlantic Ocean again, we turned "left" towards New York City.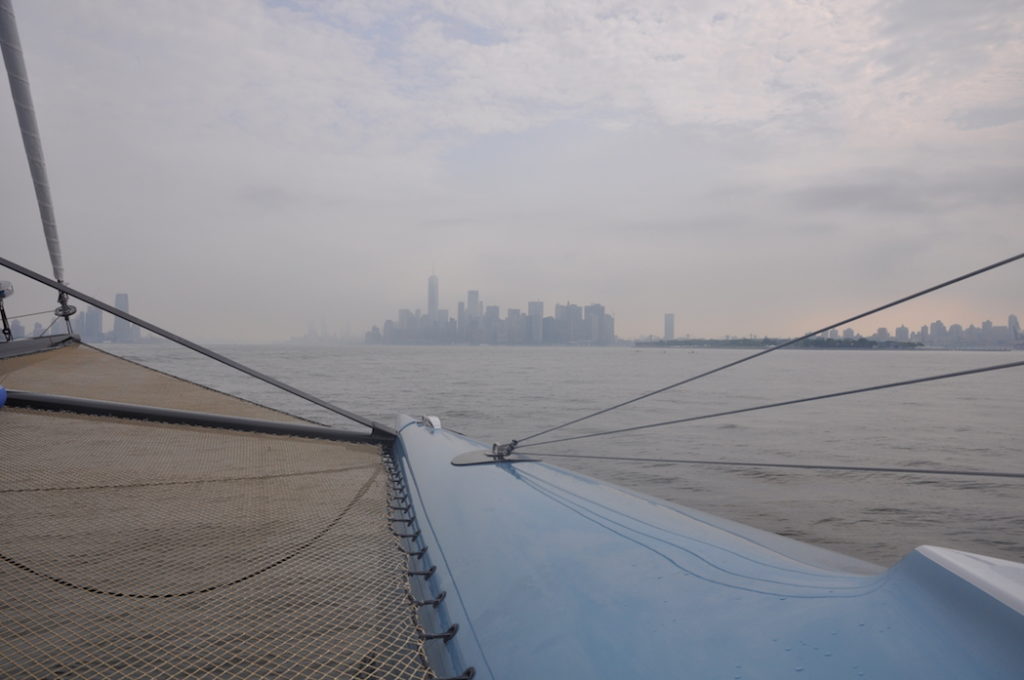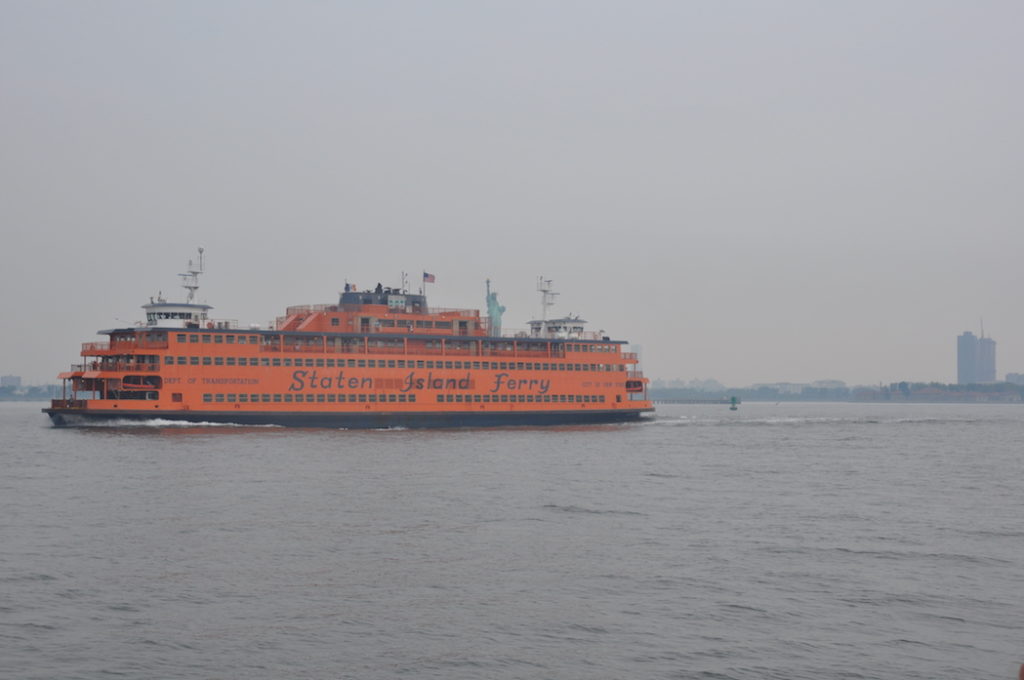 Sailing next to the Statue of Liberty – dreams come true… Our stay at Manhattan was only short but memorable – our guests enjoyed some shopping and fireworks for 04th of July in the City and when back on board we sailed along the illuminated skyline of Manhattan [with some more fireworks] – what an experience.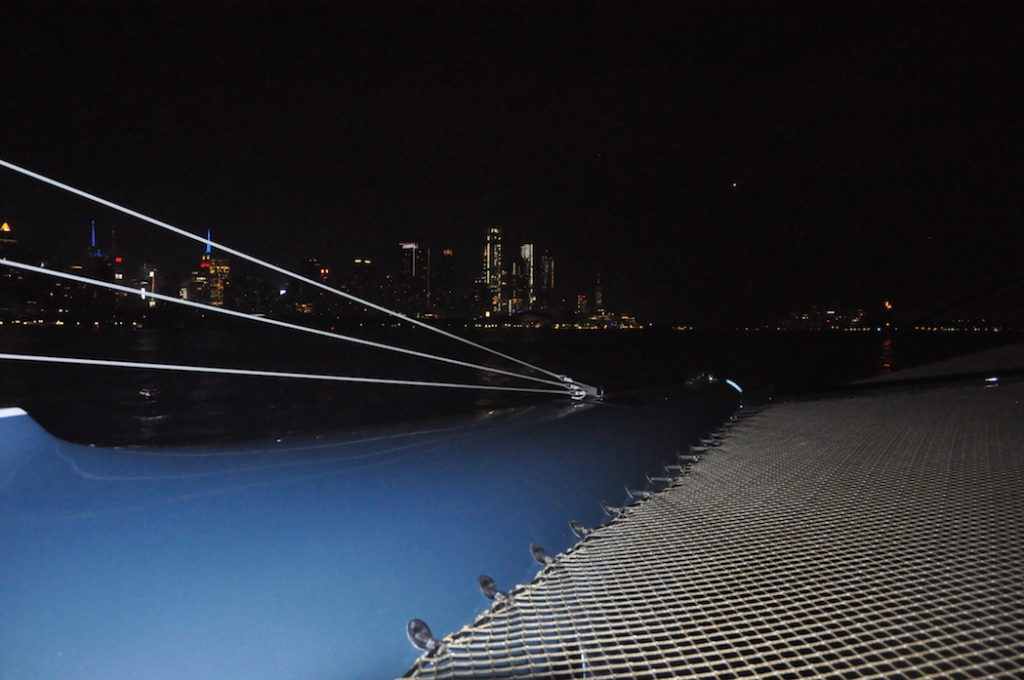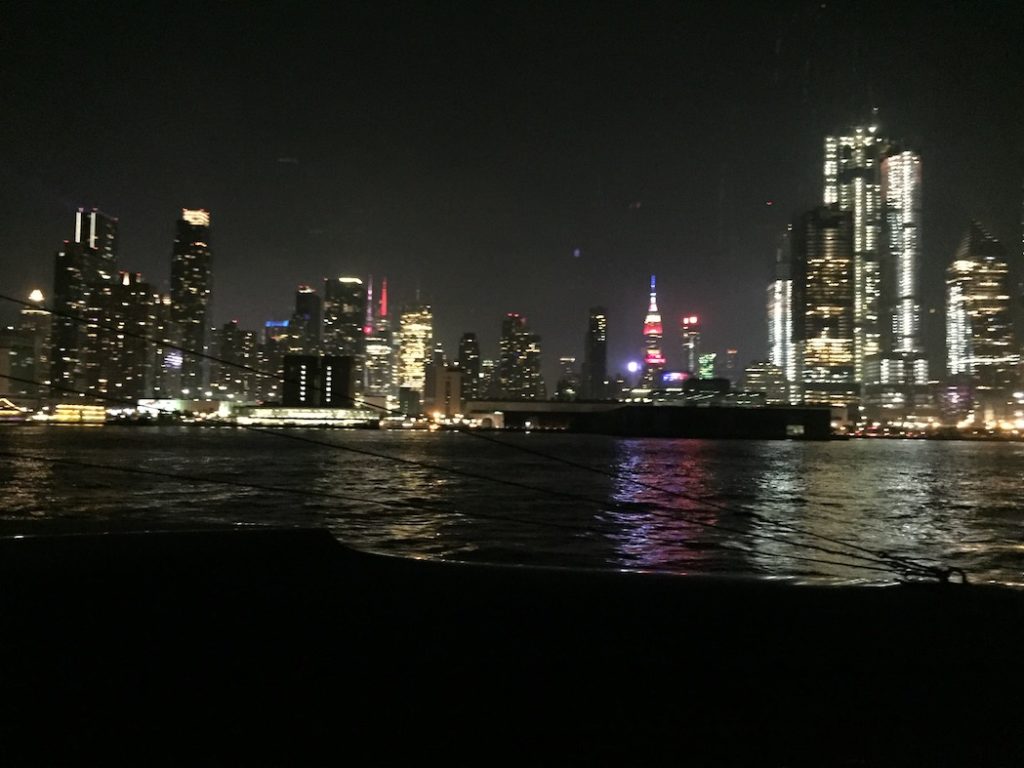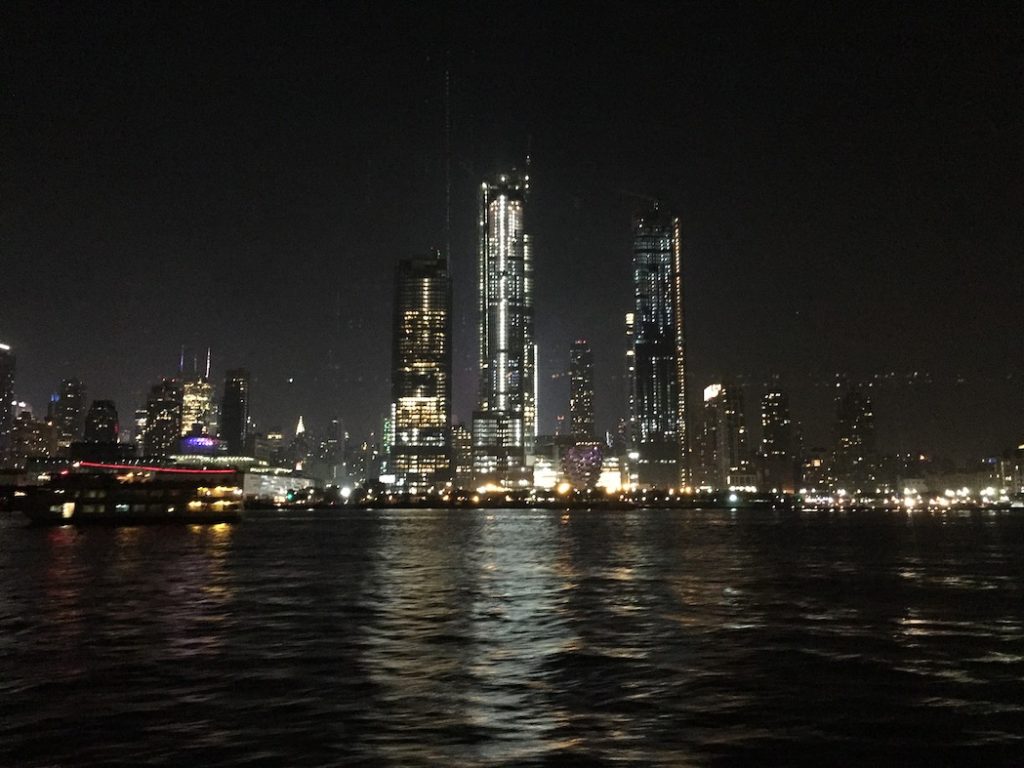 From NYC we sailed to Montauk on Long Island and than to Block Island. Block Island is always worth the stay. And our trip ended in beautiful Jamestown, RI just across from Newport. It's great to be back in New England and we are happy to spend the summer in the surroundings.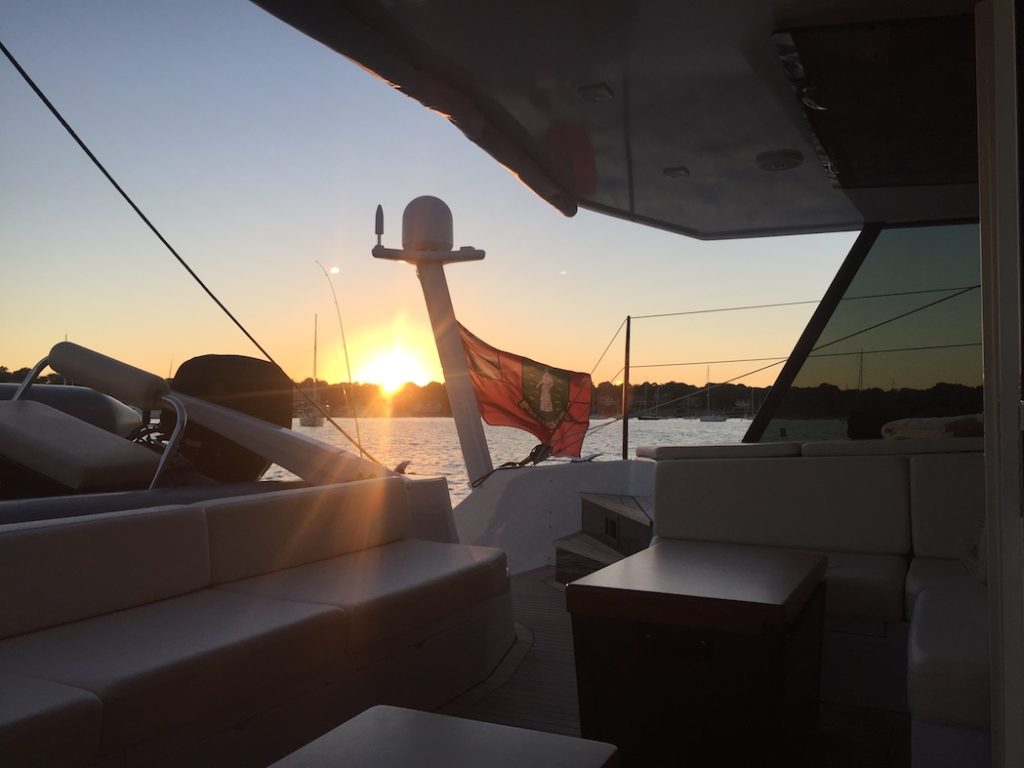 We had a great time and our guests enjoyed all the new features and amenities on board Moonwave –  cruising at its best…