The month of May came to an end and it was time for Moonwave to join her summer cruising grounds in New England. 
We crossed the sound north of Grand Bahama to take the "Gulf Stream" up North. The winds were very light but the extra knots of current are always a welcome treat on the trip north. 
The wind didn't cooperate to let us pass Cape Hatteras in one shot so we did a short stop-over in Beaufort, North Carolina.
This was our first time to Beaufort and we have been impressed by the friendliness of the locals. And it's a cute city with lots going on on the water. There are dolphins in the waterways and next to the docks.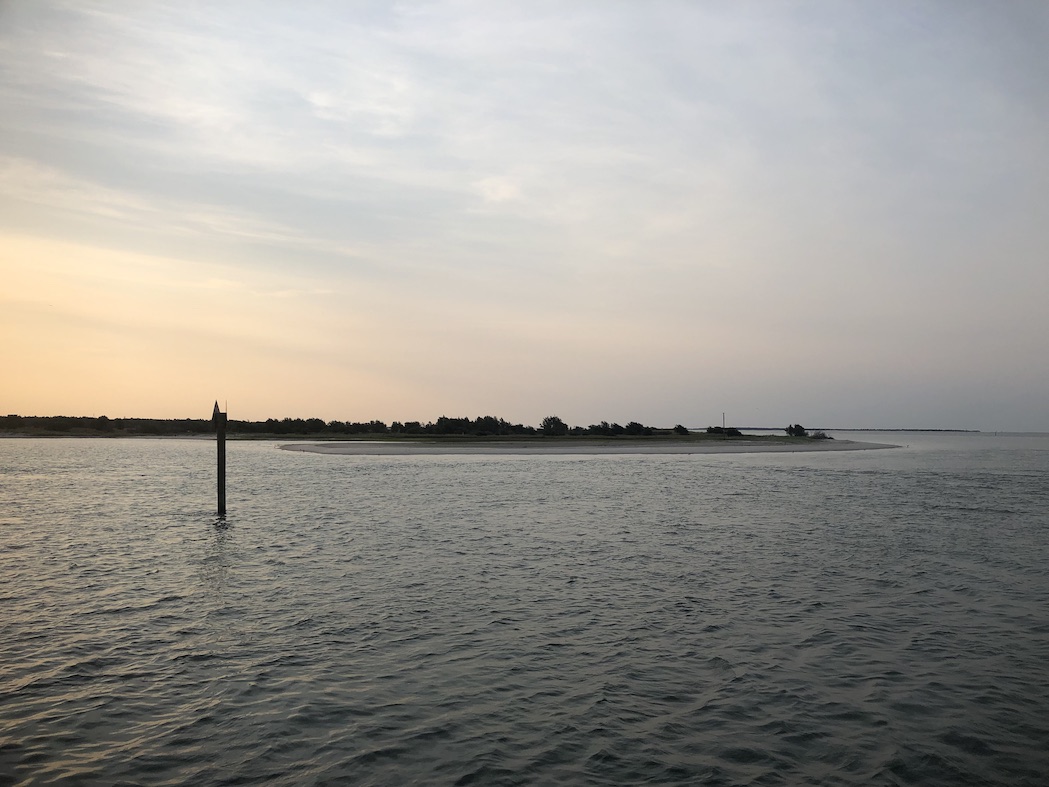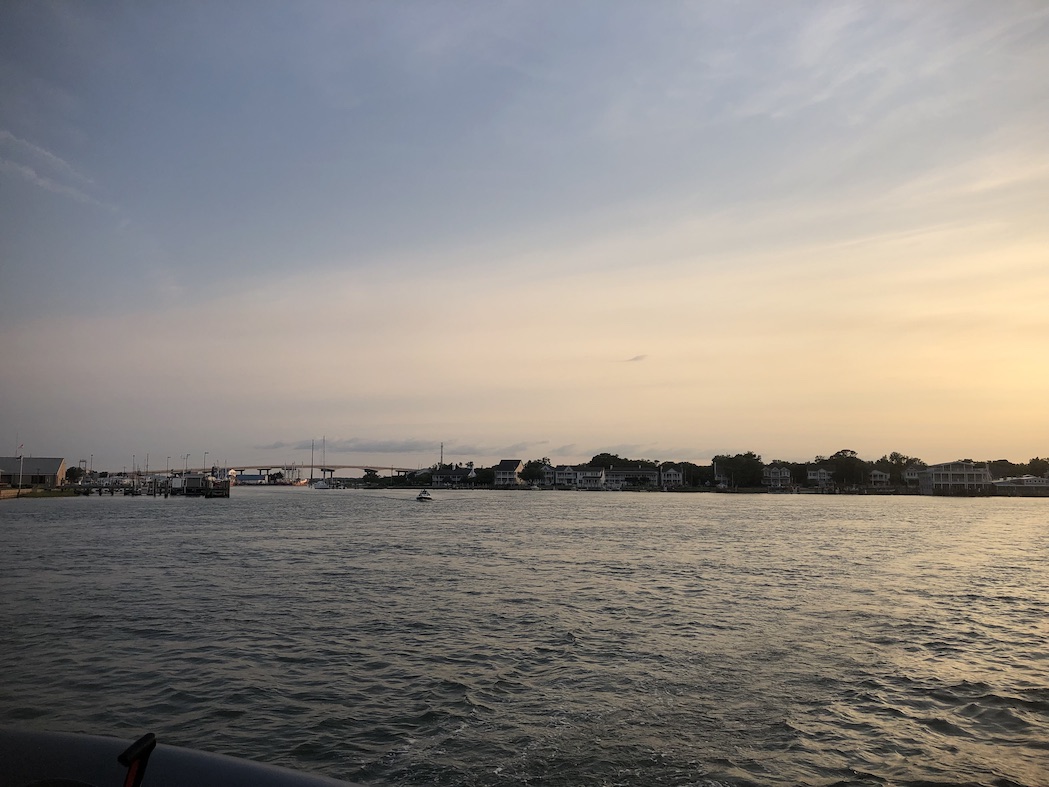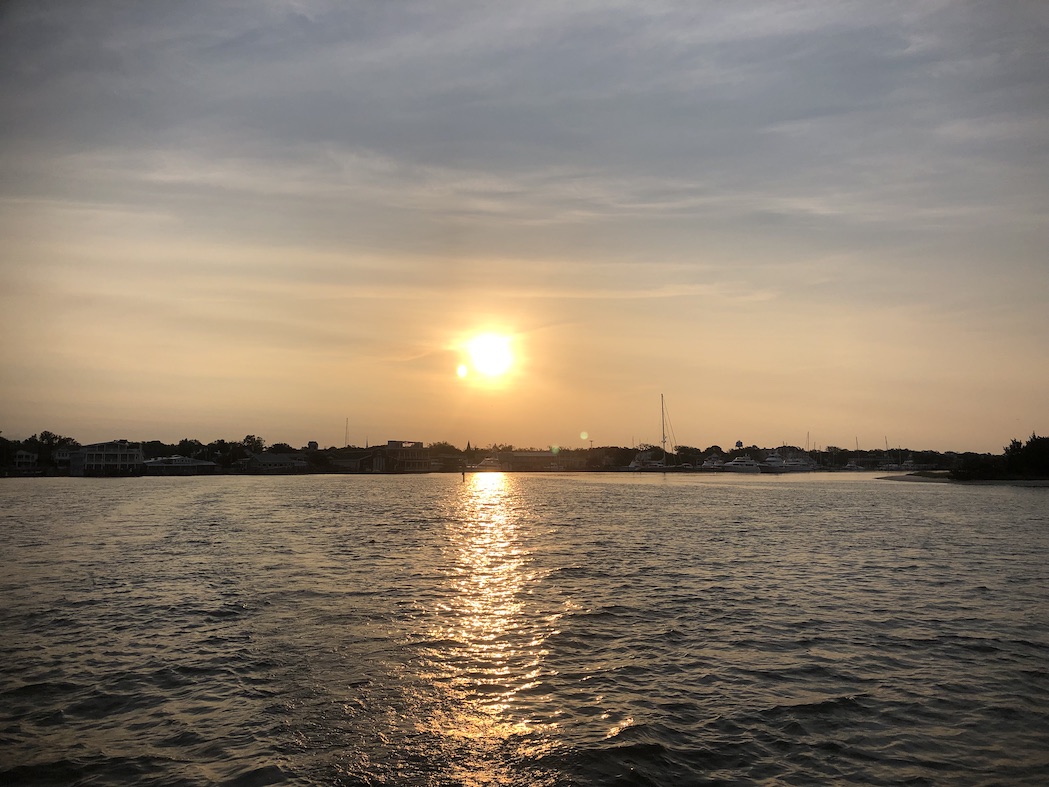 We also used the stop-over to clear into the US and the agent was very friendly and helpful. To get to the office we got to use the marina courtesy car and some shopping. We really appreciated the service – the car is an "original".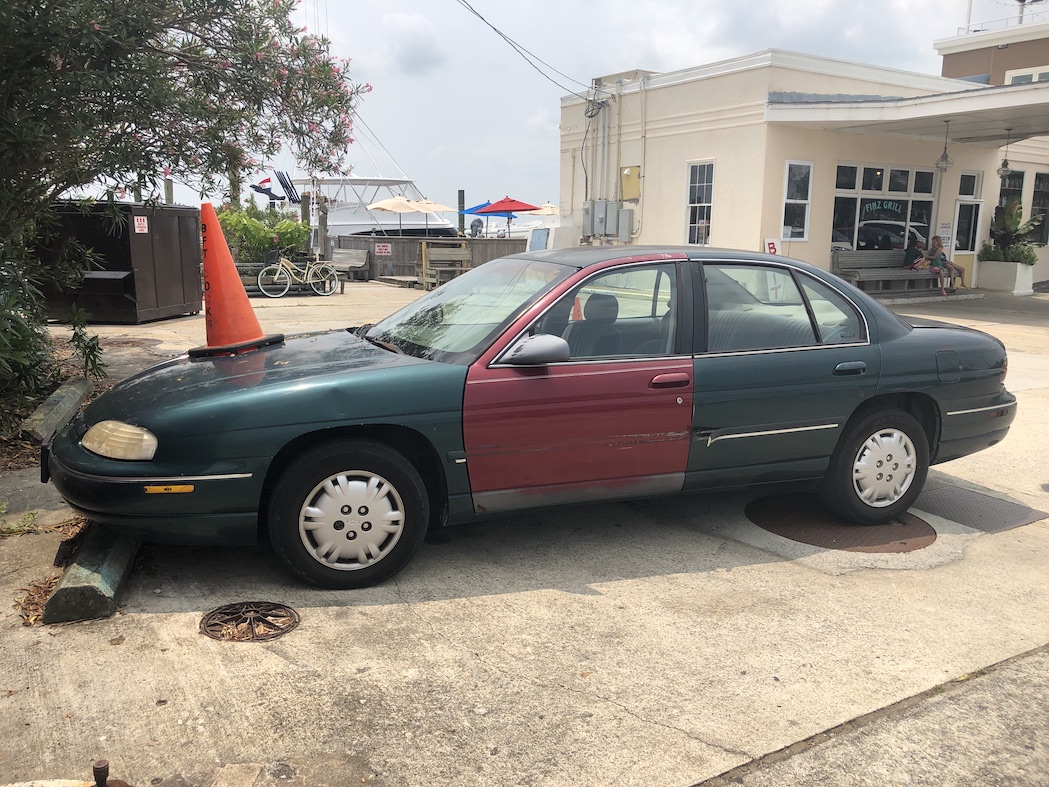 On the docks next to us, some sport fishing boats entered the docks. They were preparing for the biggest billfish tournament – The Big Rock. I had never seen that much frozen "bait fish" in my life before – chest freezers full of them… no wonder the stacks of the fishing tournament are huge as well, big price money for the winners.
Here are some pictures from the Beaufort waters  and the channel towards Beaufort & Moorhead City gets dredged at the moment – very impressive.