By the look at the chart plotter, we can notice that Singapore isn't that far anymore… One of the busiest shipping harbors in the world.
All the triangles on the screen show other vessels, some of this cargo ships are over 1100 ft long and really huge.
More news from Moonwave from Singapore soon ;-)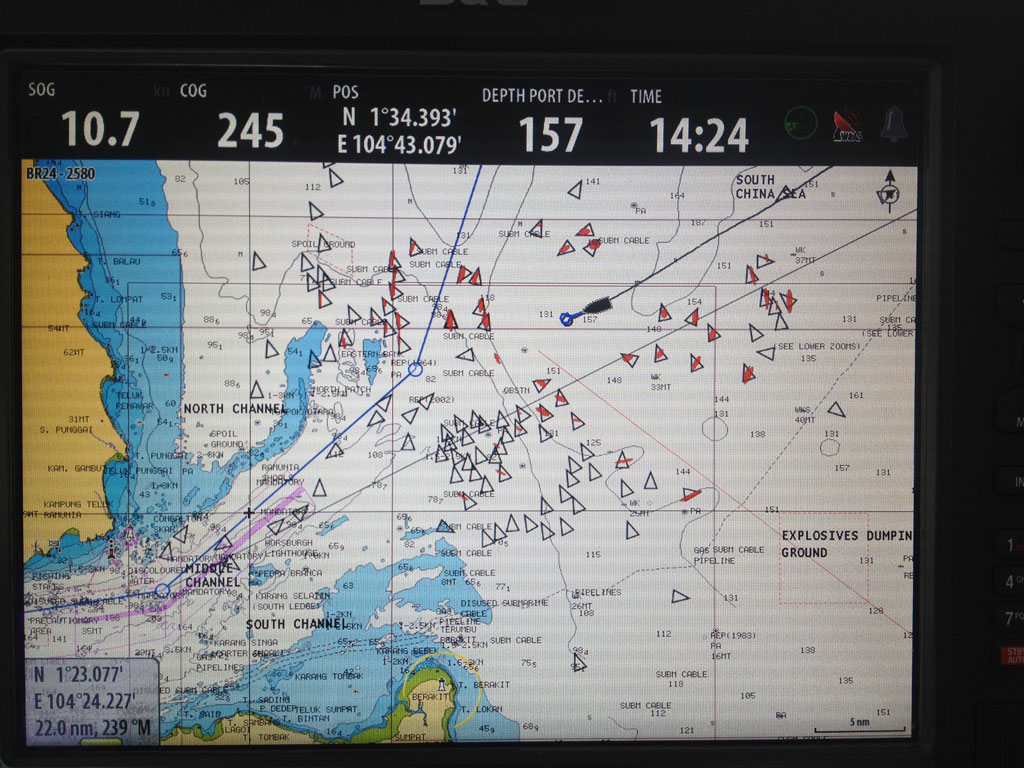 Would you like to come aboard? Here are more informations about chartering our catamaran.