Time is flying by and it's now one year that we left France in May 2018. It's time for reflexion and feedback regarding Moonwave's Hybrid System.
First of all – we love it. The system has proven itself reliable and mastered the first 14.000 nautical miles – half a turn around the world – with no major issues that would keep us at the dock. 
For those who don't recall the details of the system from previous blog posts: Moonwave is equipped with the first "Torqeedo Deep Blue Hybrid System" consisting of two [2] 25 kW electric saildrives, one [1] i3 Battery, one [1] 20 kW Torqeedo Generator and all the necessary equipment like converters, inverters, shorepower charges, cooling systems, throttle, Torqeedo 24V batteries, touch screen etc.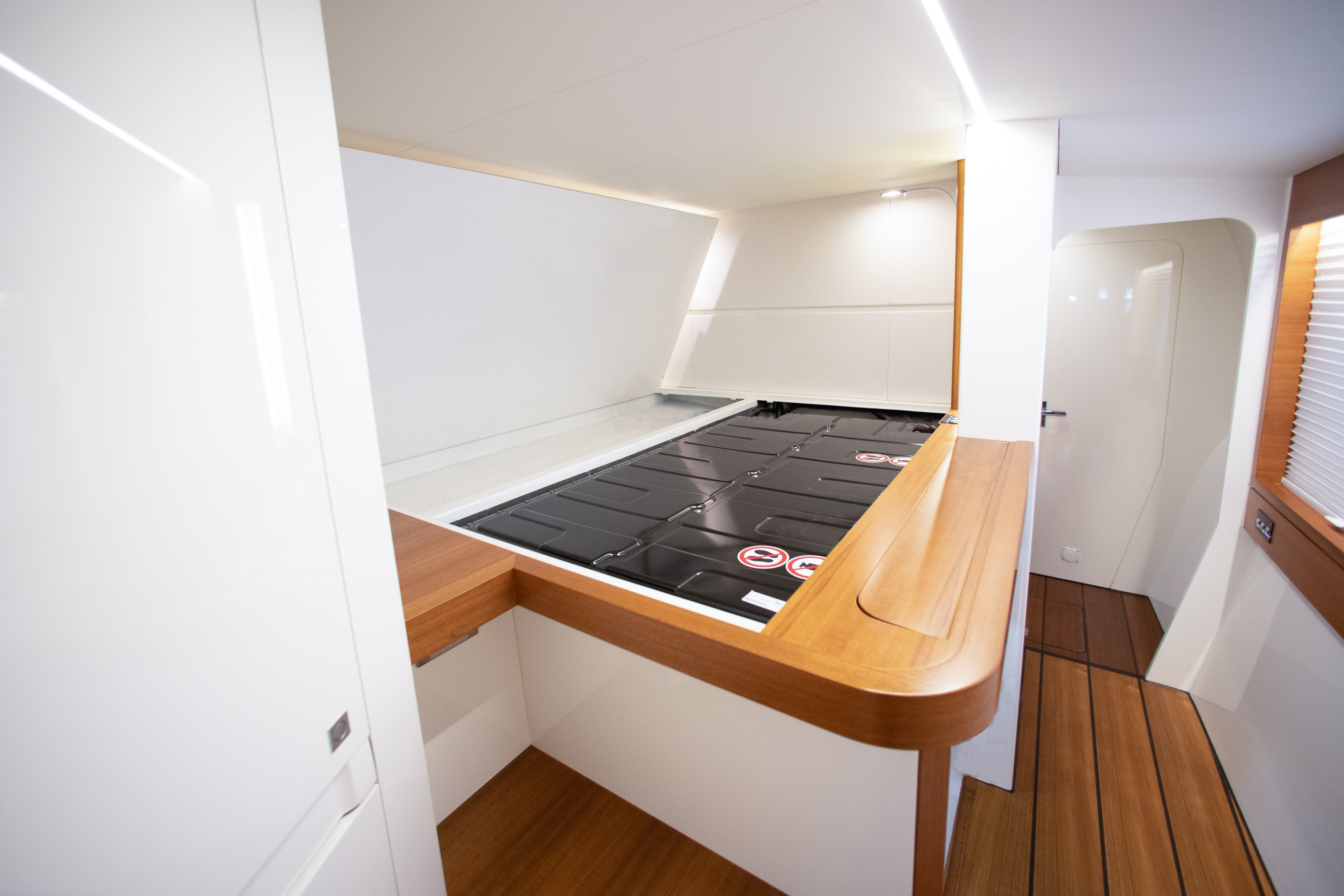 The only equipment so far that gave a bit of trouble was the Diesel generator. That's what happens when "electric" motor specialist get their hands "dirty" with combustion engines – not their expertise…  Torqeedo now works with their partners and diesel specialists to outsource and test different configurations and improvements. The results are very promising.
Would be nice to be fully electrical but the "range extender" as a backup is still a great safety feature – especially when at anchor for long time with no sun…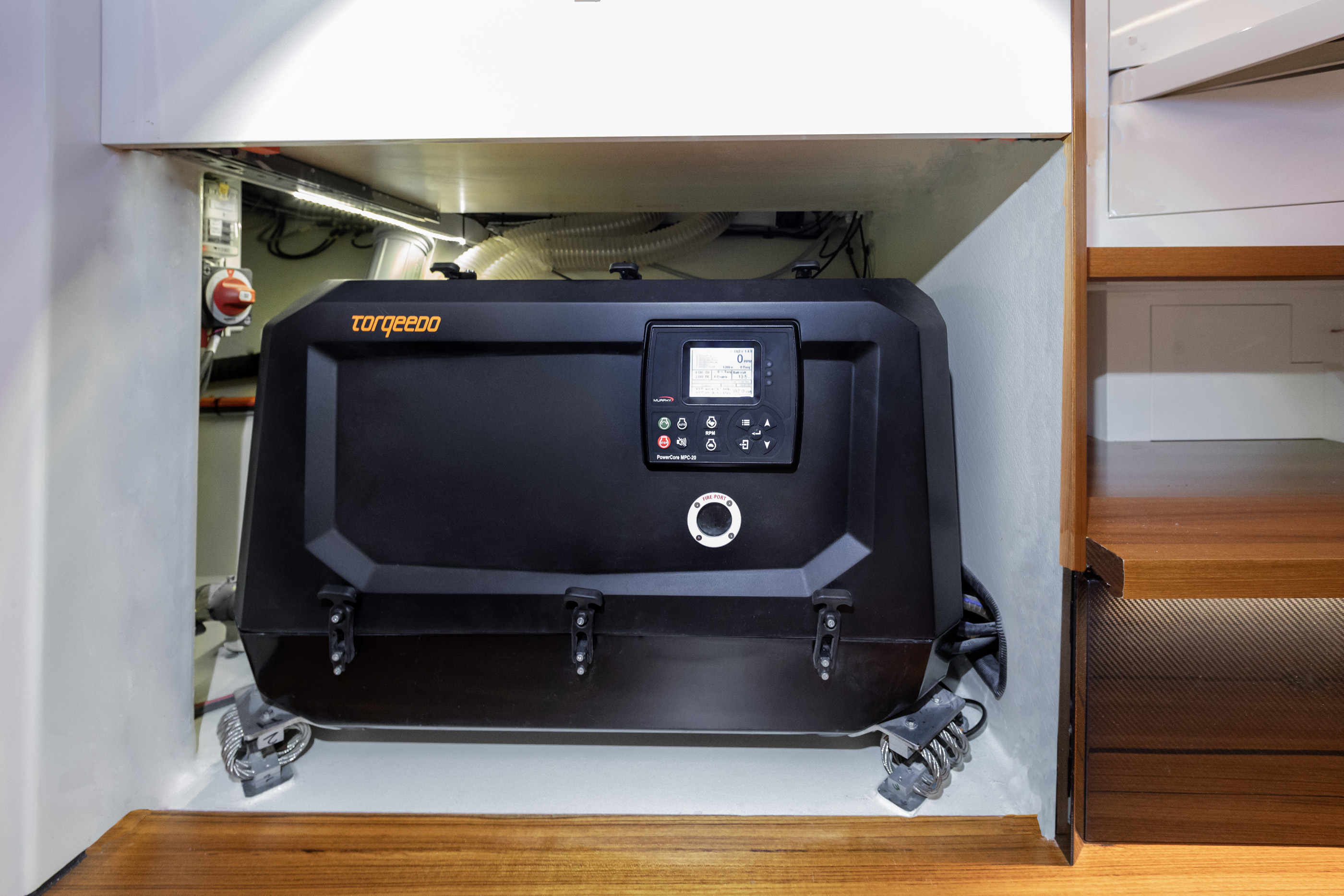 I am writing this blog entry underway and it's 48 hours that we are sailing and our batteries are all the time full. We have full meals [electric cooking], made water [desalination/watermaker], all the nav instruments running as well as autopilot and all "luxury" amenities needed. Time to time a bit of regeneration with the sail drives to top up the battery in addition to the solar power -> batteries are full again, almost magic. No fossil energies on this trip.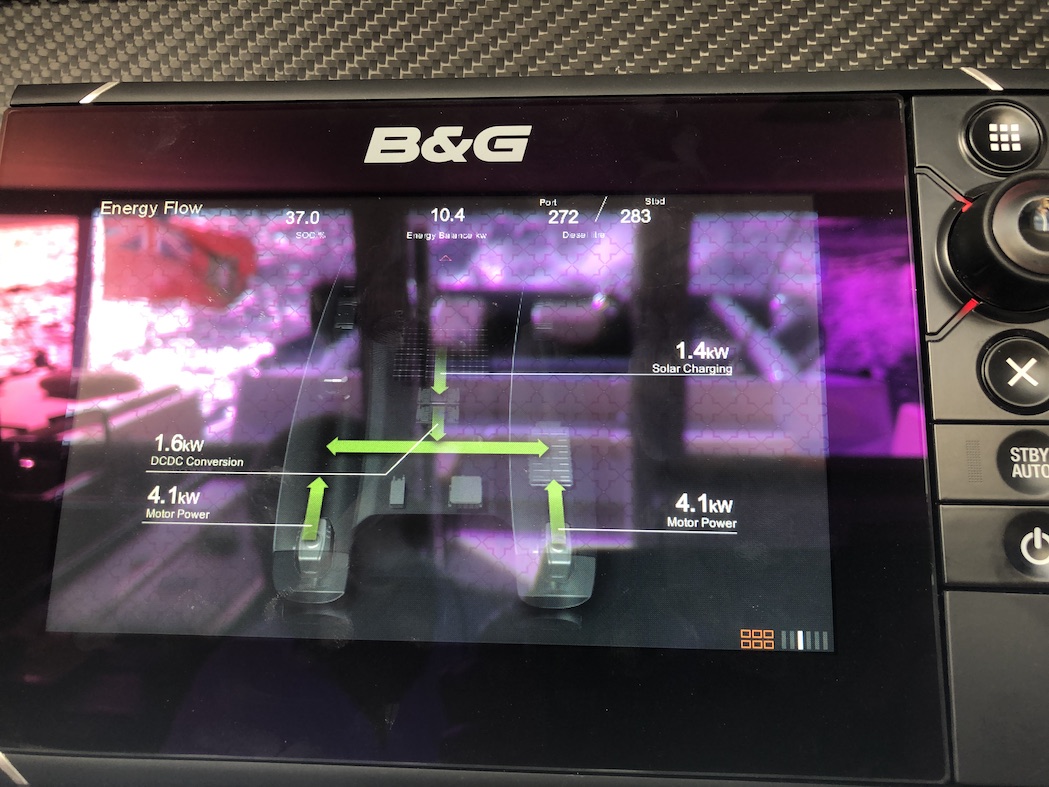 To give more details about the regeneration – to make it simple, when we are sailing we can use the propellors on the sail drives to spin and produce energy. With the actual set-up this slows us down insignificantly. But there is a difference if going upwind or downwind. When going upwind in high winds and seas, Moonwave like every boat is under a lot of stress. We had those conditions when sailing from Virginia to the BVI last November. In this configuration, we didn't want to add additional effort and stress to the boat by doing regeneration.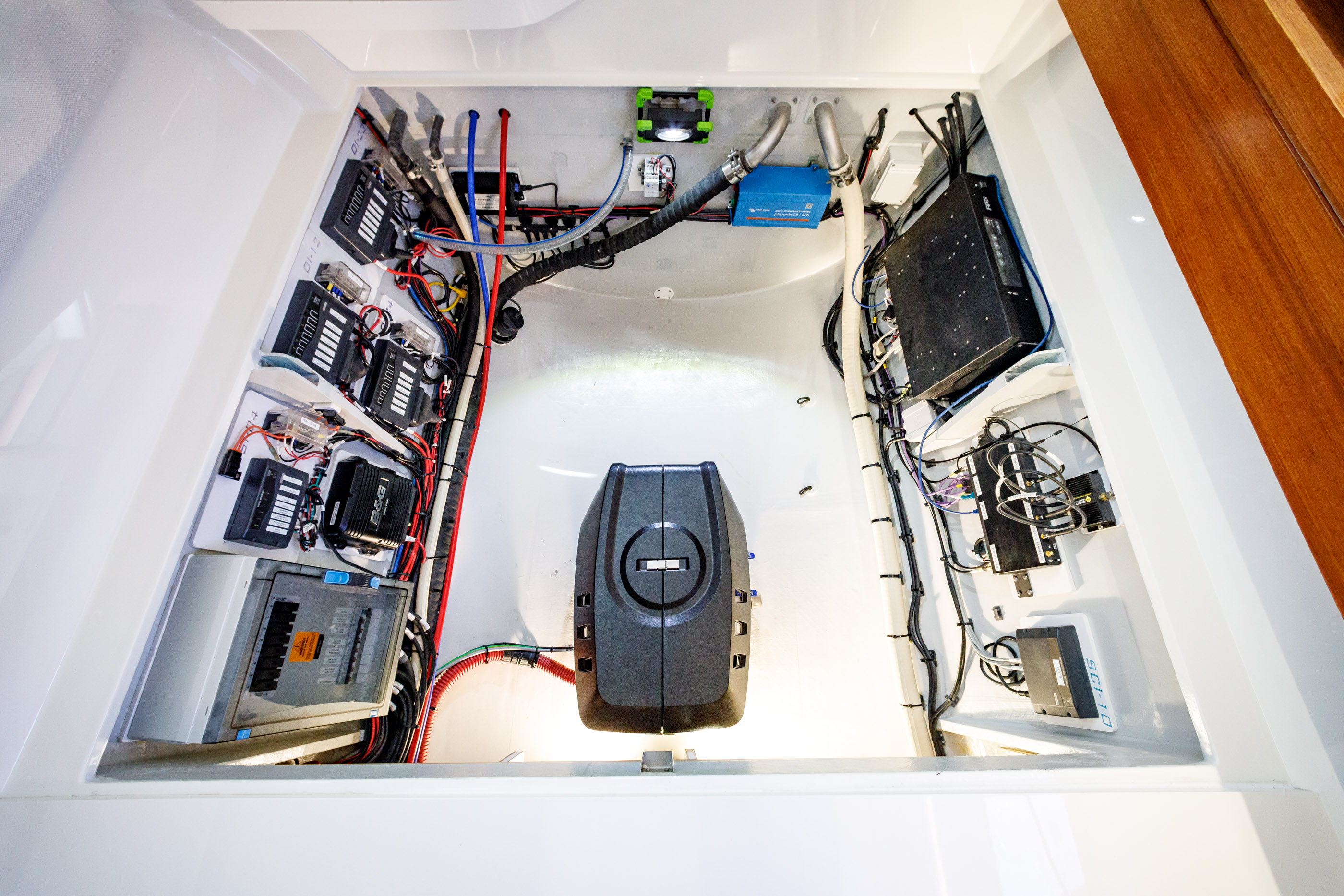 Our current trip, from St. Martin to Turks & Caicos is a downwind sail. Moonwave is sliding a long with little effort and less load in the rig and therefore the potential of regeneration is only limited by the battery capacity. We did regeneration at up to 24kn of boat speed and the power coming into the battery is impressive. During regeneration, we control the amount of power by spinning the propellors at specific rpm. You definitively don't want the propellors to be able to free-spin at such speeds.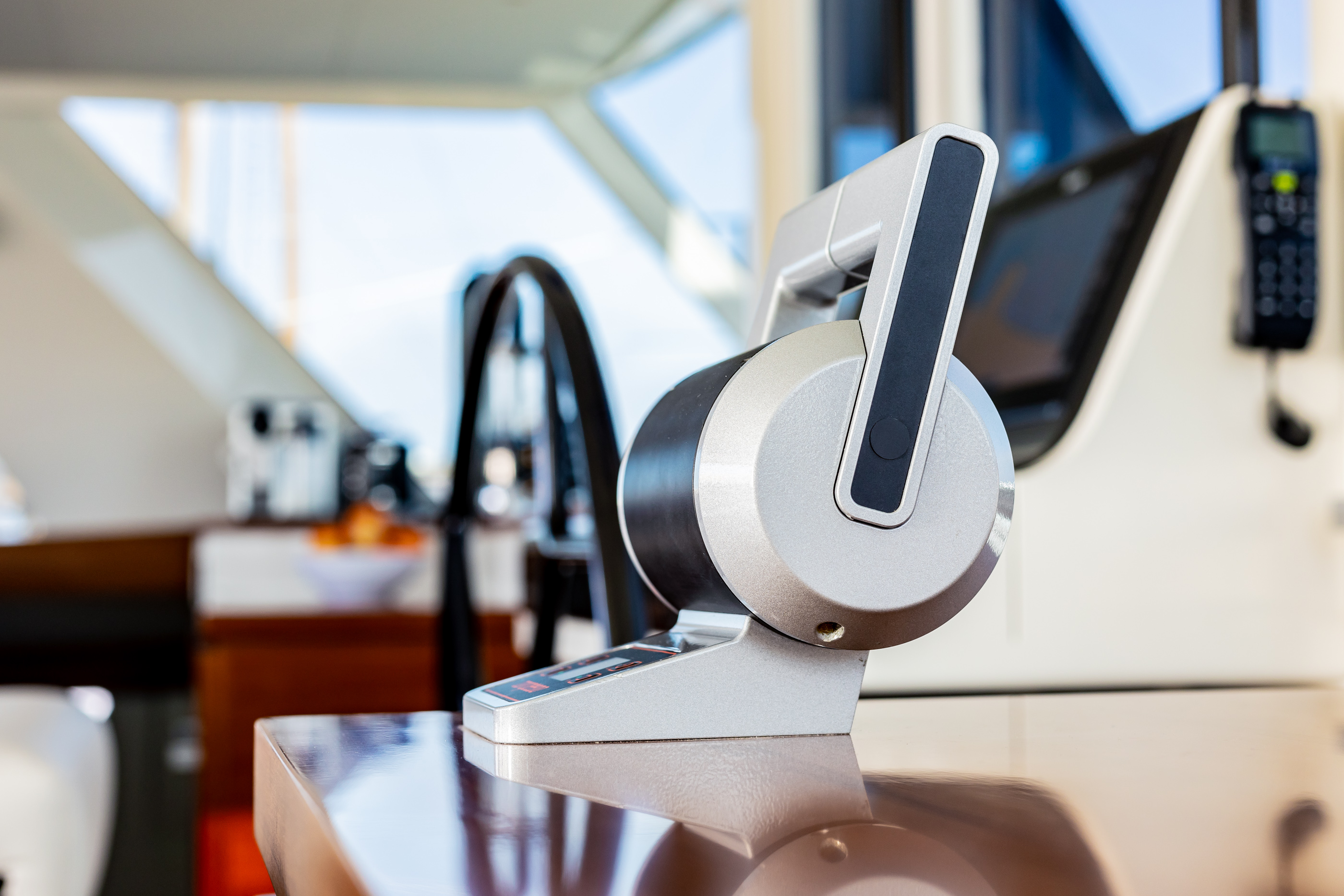 During one of our recent trips, our generator did not cooperate and our main battery was running low. So instead of going to a marina to plug into shore power, we continued to sail and filled the battery by regeneration. Once we were happy with the state of charge, we went at anchorage and called the Torqeedo engineers for remote assistance. We continued our cruise without interruption. This situation showed that it's possible to use the "electric" engines as a backup for the generator. I know this sounds a bit paradox ;-).
We have noticed that the trend of the industry nowadays is to have redundancy/back up equipment. Our point of view is to only have one reliable equipment that does the work correctly. Double the equipment means also double the complexity. Of course having a back up is appealing. The hybrid solution is bringing a multitude of energy sources. In our case we chose the regeneration to cover for the generator needs. We could also opt to go at anchor and use the solar and recharge. Of course this would have taken more time and it was not suitable at the time but it is still a safe way. In any case we never felt the need of a second generator and this helps in your weight balance – less weight – more performance. 
During the day, the solar installation from Gochermann Solar Technology helps to top up the batteries. Under way/under sail, depending of the angle of the sun, it's often the case that the spinnaker and main sail blocks part of the array. The solar panels are an amazing power supply at anchor and covers most of our electricity needs.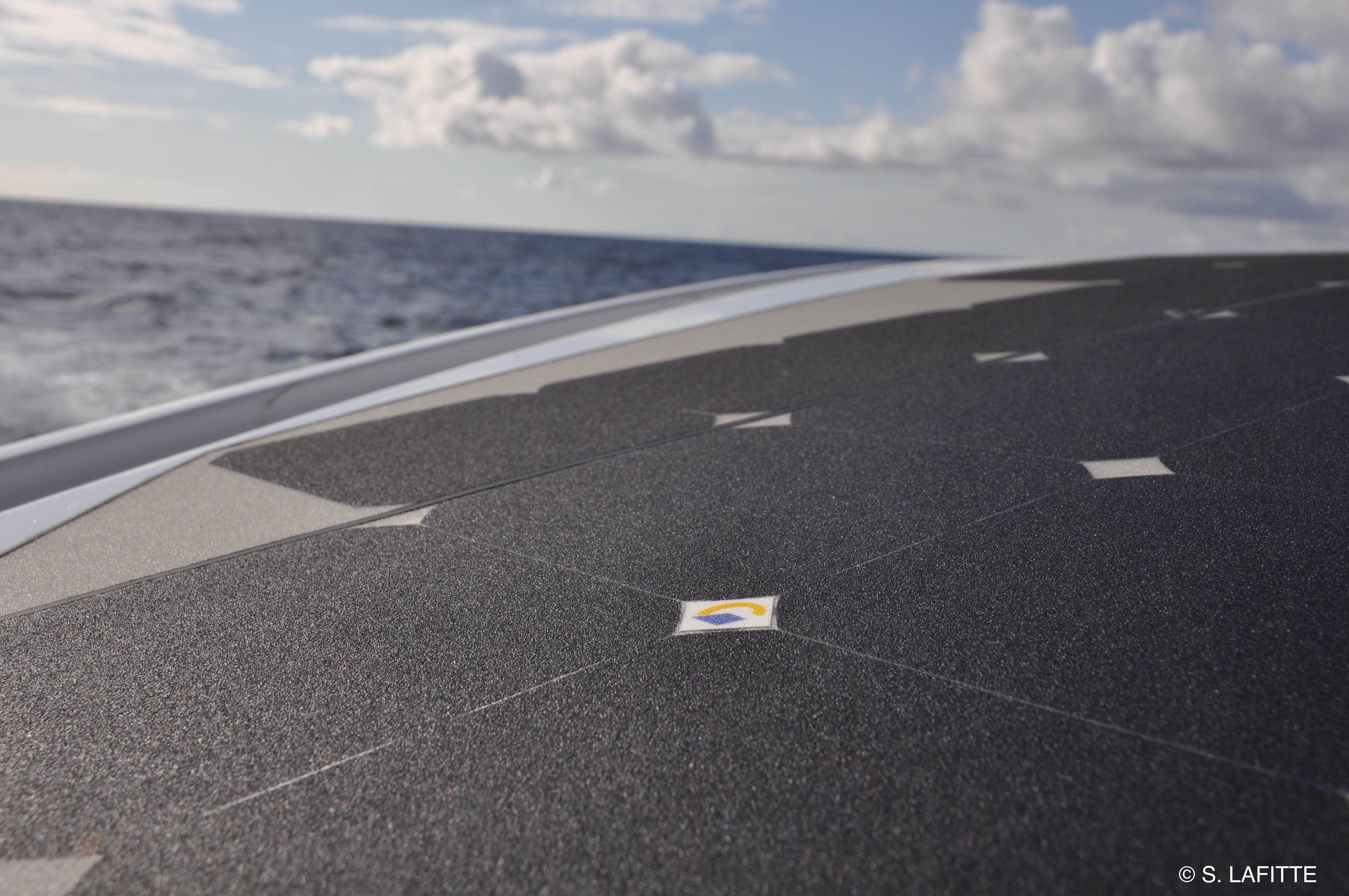 As mentioned previously, we feel like the regeneration is a game changer and wouldn't want to miss it…
Soon the Hybrid System will have it's first annual inspection. We are curious of the results as so far we really enjoy using it and it's almost maintenance free. Software updates are done via remote internet access from Germany. Most of our requirements have been implemented over the months. Still some features to tweak, but great to see the progress. We really enjoy that the batteries are taken care off by the software and system. There are not a lot of parameters for the user/operator to interact, which makes it's utilization almost bulletproof :-)
And not to forget: Moonwave sails beautifully. We always prefer to hoist the sails and use the wind make power than motoring for hours and burn diesel. Therefore the system suits Moonwave really well.