Today's seatrials went great, at the beginning not a lot of wind – perfect conditions to test the integrated MOM-8 Man-Over-Board safety equipment, which worked great – and Sophie got picked up again after the test :-)
Later there was a nice light breeze. We continue to be impressed by Moonwave's performance in light winds: she is sailing "faster" than the wind at most wind angles.
We tested the regeneration by deploying the Skegs (propeller shafts) while sailing. With both propellers turning at 10 knots, we produced around 4KW of electrical power. This is more than enough to run all systems and to charge the main battery. In fact, we spent the entire afternoon motoring, sailing, testing, harbour manouvering, etc. only on batteries – no diesel noise from the generators at all. We love it to be "green".
We are looking forward to the next days with more testing and more wind…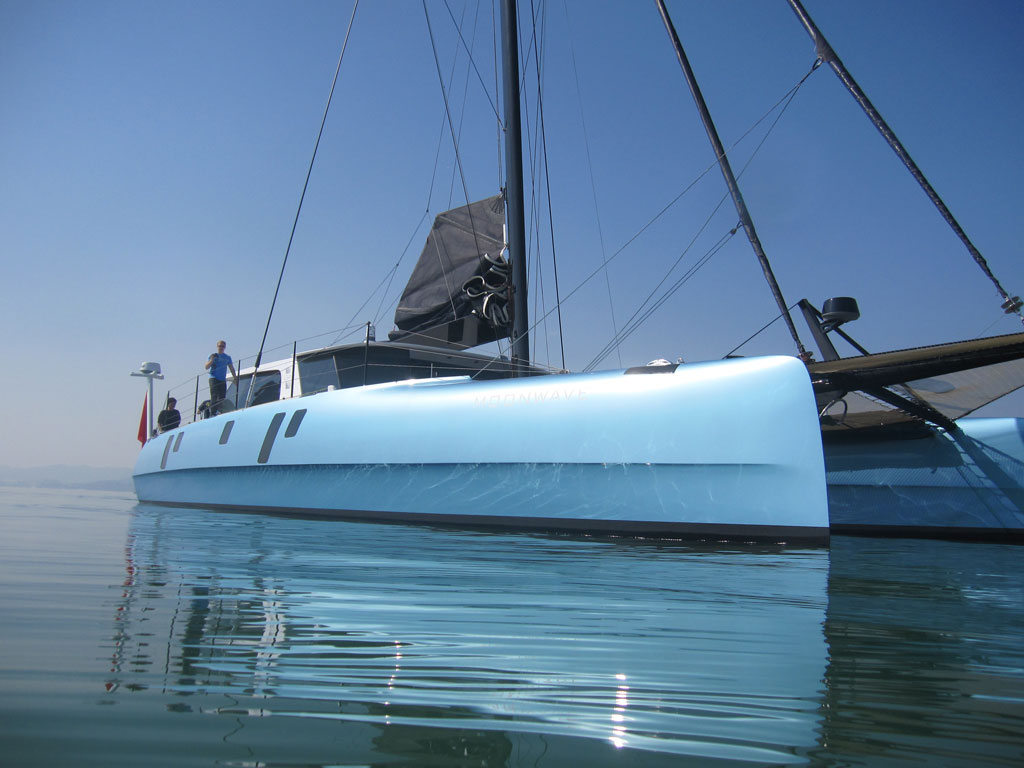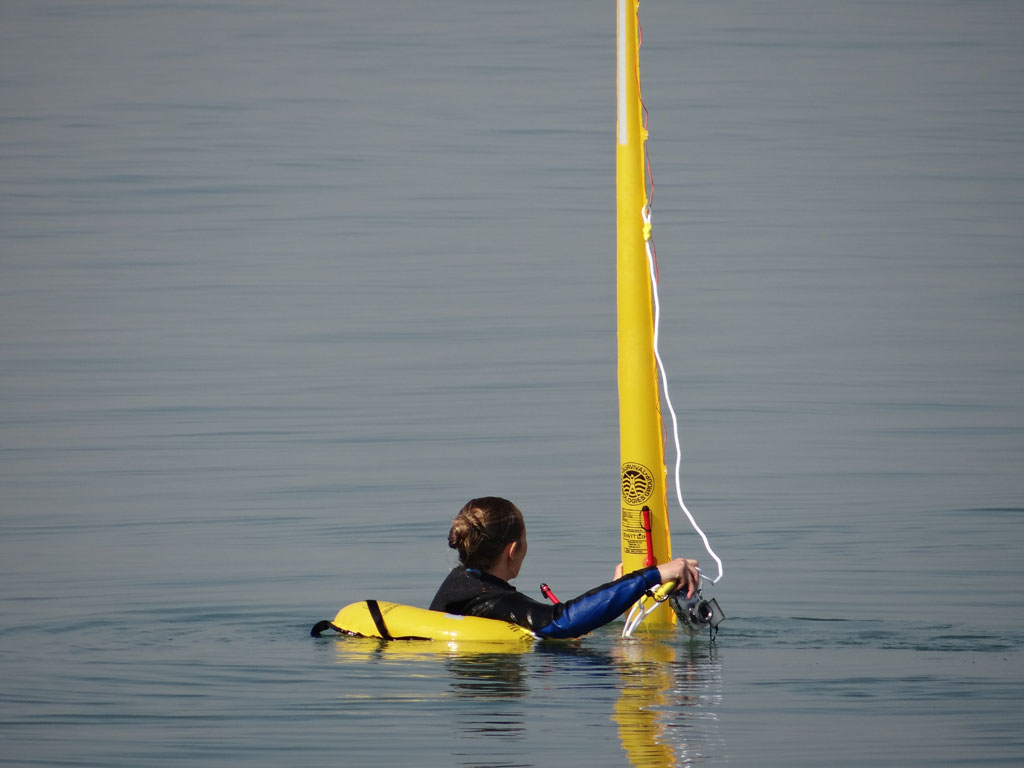 Would you like to come aboard? Here are informations about chartering our catamaran.