We are for the moment in the Bahamas and soon will be enjoying the crystal clear water, sun and island time in island style.
Our first stop is Freeport on the island of Grand Bahama. To be honest, the industrial zone of Freeport is not representative for the Bahamian islands as we are missing the sandy beaches but the water is still very clear. We want to thank the team of Bradford Marine for their  professional service. With a new bottom paint and some other repairs, we will be even faster through the water.
The island of Grand Bahama has some nice areas to offer and some good supplies. On our one and only snorkeling trip by tender off the island of Grand Bahama, we had the chance to see a couple of sting rays, nurse shark and turtles. The water was just amazingly clear – crystal clear. The name of the beach "Crystal Beach" definitively fits very well. The complete opposite to the milky polluted waters of China.
Close to the cruise ship terminal we found a "fish" restaurant at the water that feeds the sharks under the balcony in the evening. The sharks know when to come for dinner but they are not to be seen during the day. The seagulls are "doing" the day-shift and the sharks the night-shift ;-)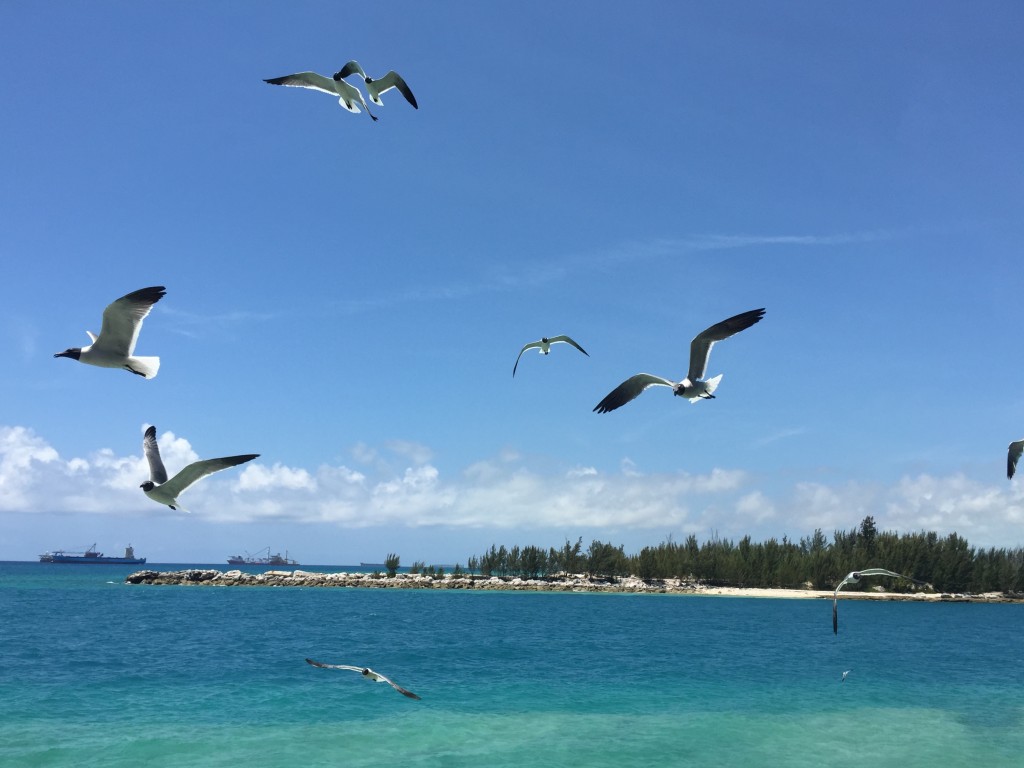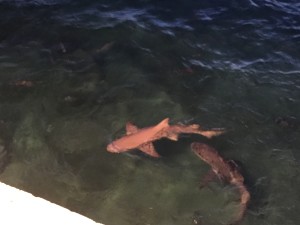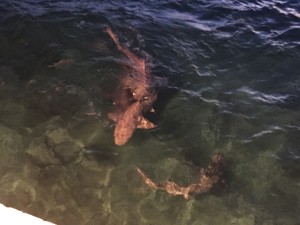 The number of cruise-ships in the Bahamas is amazing – most of them are to be "avoided" on sea when they steam ahead with 20 knots and more and some of the cruise-ships can be found at the dry-docks of the Boat yard of Freeport for "refits"- there are massive dry-docks and facilities to accommodate them. In the evening you can see them from far as they are all illuminated like "christmas trees".
The "active" cruise ships that pass through the channel in Freeport are also very impressive – different style of "cruising" compared to the life on board of Moonwave.