Time is flying by and we are already in mid June. We enjoyed our time in South Florida and could tick a couple of items from our ongoing work and improvement list due to the great team at Hinckley Yacht Services in Stuart, Florida.
As it was also getting quiet hot and hurricane season has just started, so we decided that it was time to migrate north like lots of other yachts. You could almost compare the migration of yacht to migratory birds that are always looking for the best weather and nice temperatures ;-)
We didn't plan any stops of the way but staying not to far off from the coast in case we needed to as we were sailing shorthanded (Sophie & Sebastien) for the trip of +1000 nm. In the end we did it in one shot and recently arrived safely in Newport, RI. We really appreciate the warm welcome from our friends of Fault Tolerant, Moonwave's sister-ship.
The passage of several days was perfect to test Moonwave and all the systems on board in different sailing conditions.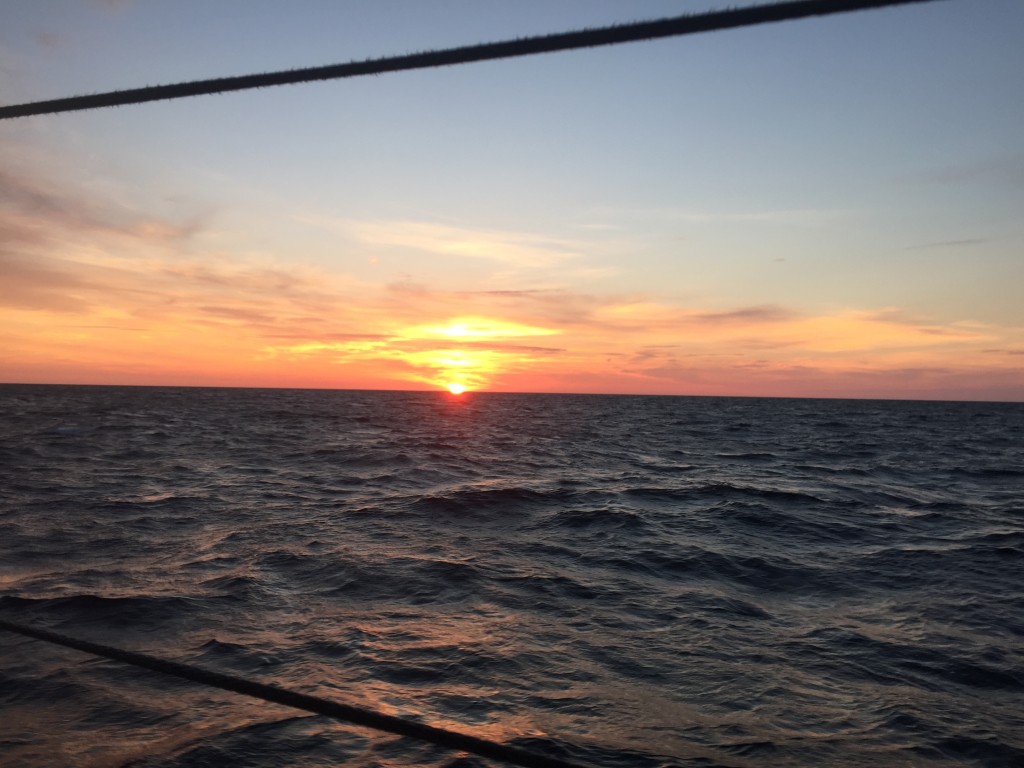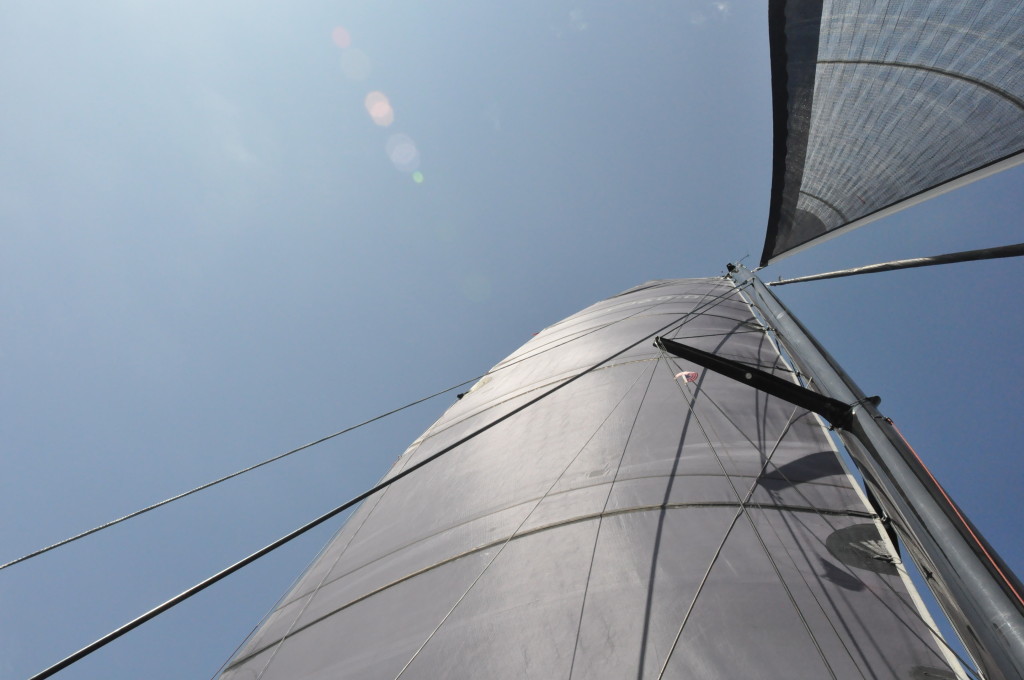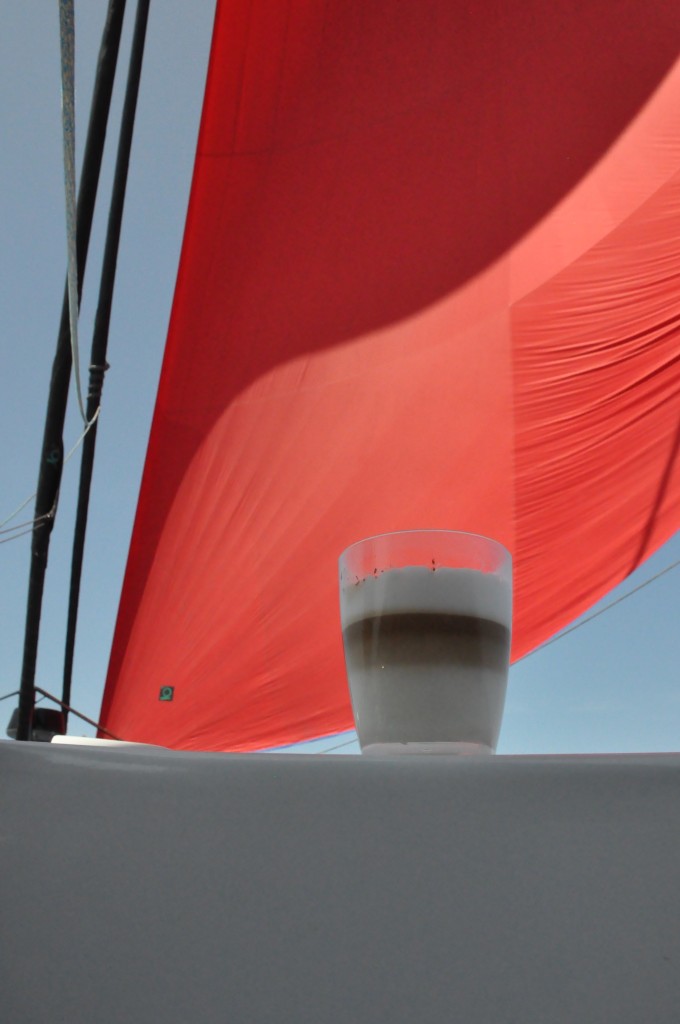 My geographical knowledge of the USA is not very large but if I am not wrong, we passed the following coastal states: Florida (long coast if there is not a lot of wind), Georgia, South Carolina, North Carolina (with famous Cape Hatteras), Virginia, Maryland, Delaware, New Jersey, New York, Connecticut and arrival in Road Island. Some of them we were closer, some a bit more offshore all depending on the wind and sea-state.
We also noticed that the more we went north the more the sea temperature dropped, about a degree per state. We started at 30° Celsius (86°F) of water temperature in South Florida – which is my personal favorite. Some people might complain that at this temperature that it's no more "refreshing" if you go for a swim but honestly "clear blue warm" gulf stream water is just beautiful and if you get wet, no big deal. Once off the Coast of New Jersey there were only 21°C (70°F) left and our arrival in Road Island, the temperature gauge showed only 17°C (62°F) left. The air temperature dropped also a bit but when the sun is shining it's getting nice and warm here as well.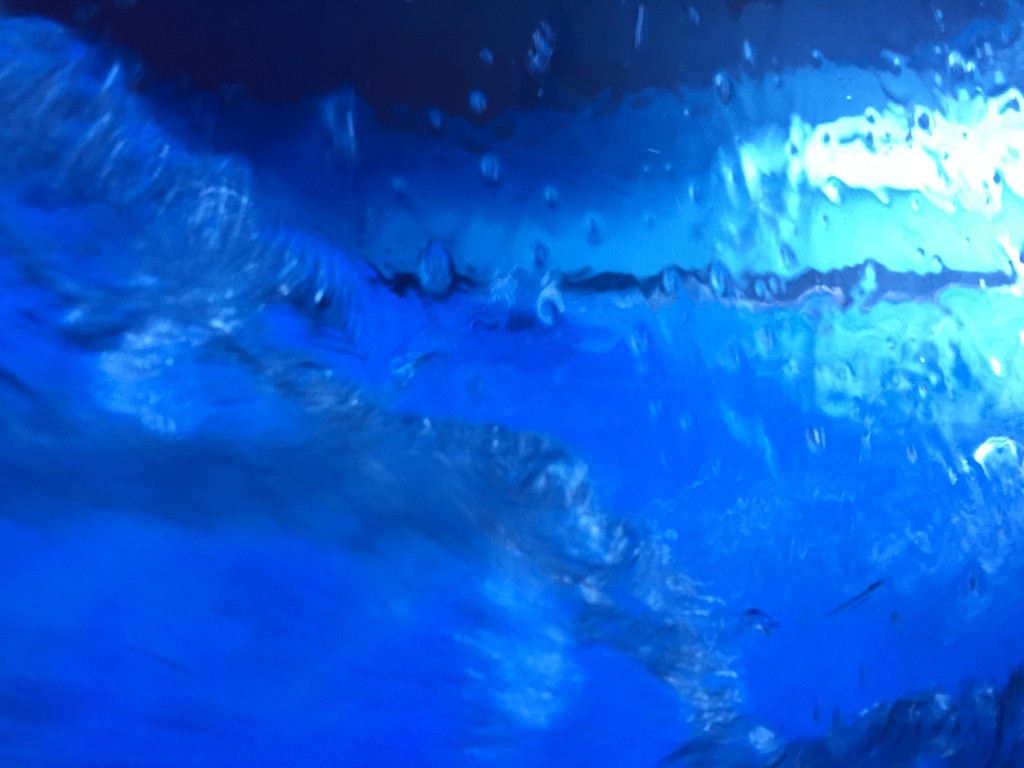 As mentioned above during our trip we had all kind of changing sailing conditions, weather, wind strength and directions – beautiful clear skies, tons of stars, beautiful sun-rise, sun-set, complete days without the sun – almost like you name it, we had it (except ice and snow – we are mid June so at least we missed out on those).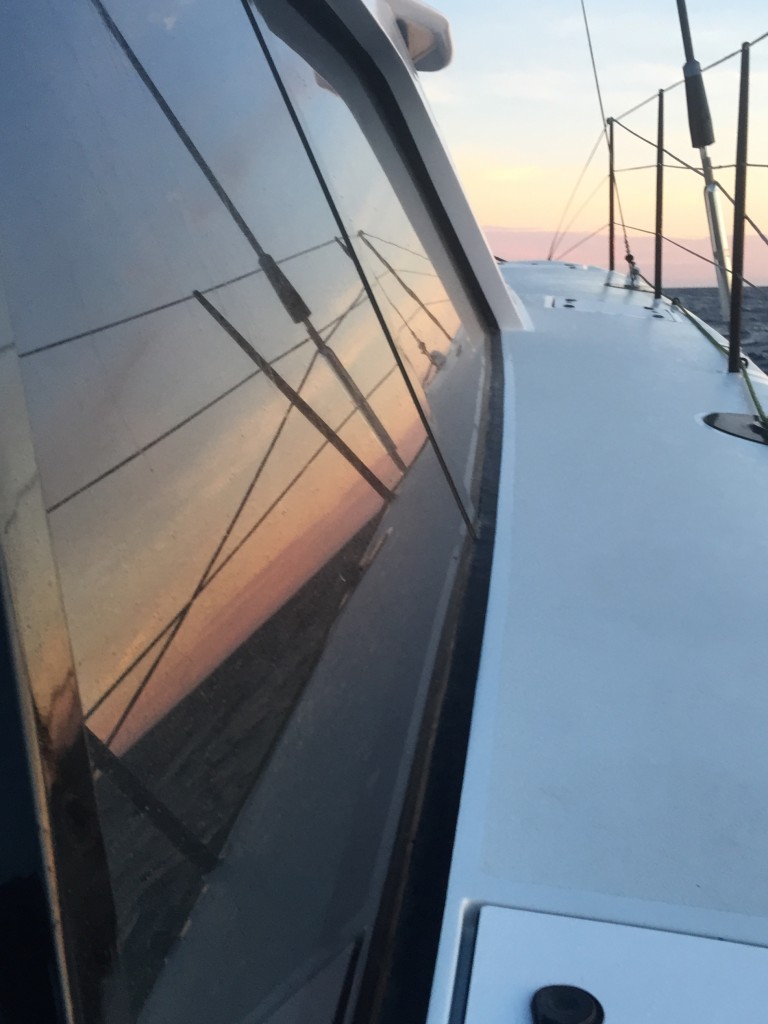 But we are definitively not allowed to complain as even in nasty weather sailing upwind – Moonwave behaved extraordinary and watch keeping at the inside helm is luxuriously "dry". All the water, salty spray, rain and soaked wet lines stay outside in the forward cockpit. Moonwave is also very well equipped for short-handed sailing and maneuvering with additional safety features like electro cam cleats and all the winches are just a step away from the helm. All the way from Florida to Maryland, we lived with big aft windows and all doors open, which allows a nice air flow inside and gives an outdoor feeling.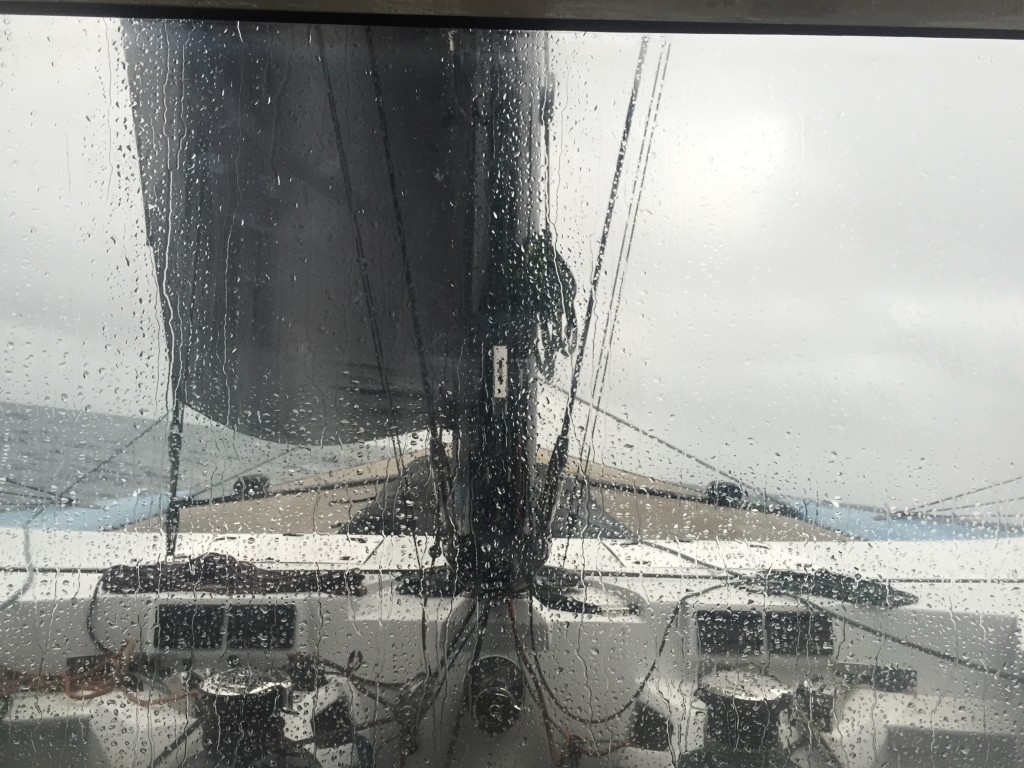 During the whole delivery we were listening to channel 16 on the VHF and we were pretty amazed by all the stories that you can hear – the coast guards are doing a great job. I will post a separate blog entry about the "VHF" stories soon as some of them are just meant to be shared, same for  together with our "
Now it's time to explore the beautiful New England region – it's Moonwave's first time here (and mine as well) – we will continue to share our experiences and pictures as we are exploring Road Island, and the coast of Massachusetts and Main.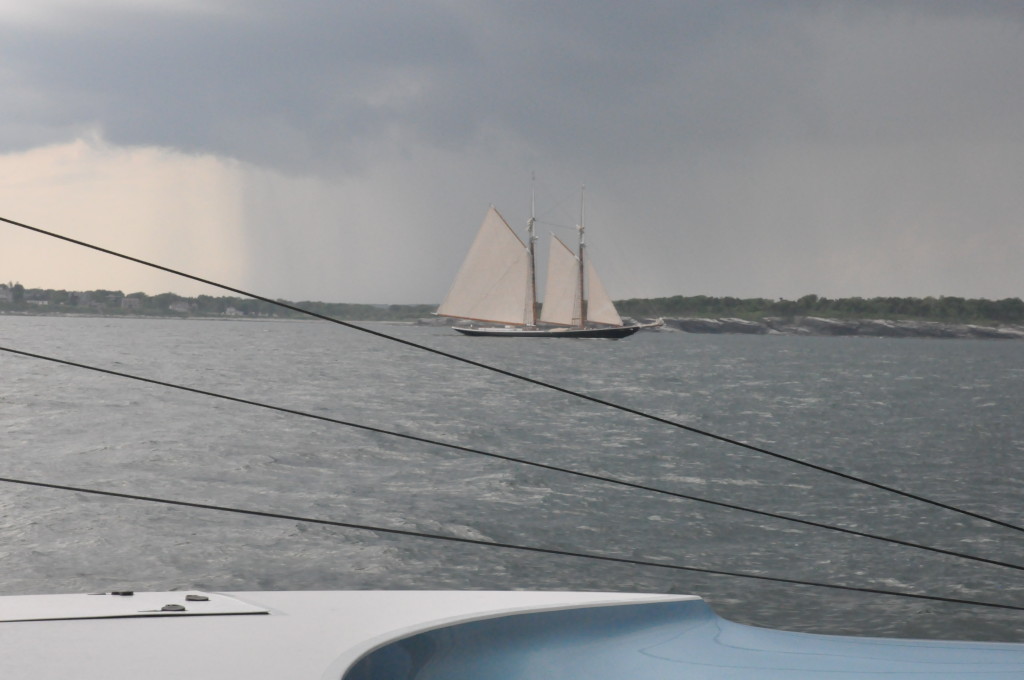 Enjoy the pictures from our trip and life at sea…