After our great season in the Caribbean for the winter season and our short stop in the Turks & Caicos Islands, it was time to head North to the beautiful Bahamas.
In previous years we have mainly visited the Exumas Islands, Eleuthera as well Nassau [New Providence] and Grand Bahama.
This year we started with Mayaguana Island. We didn't see a lot of the island but the anchorage was beautiful. Originally we wanted to clear in at the administrators office but they run out of "immigration forms." We continued our sail to Long Island to get our paper work handled there. The anchorage in Mayaguana was very nice and a huge bay. On land the mosquitos were vicious – first time in a long time we were wearing long sleeves ;-) And not a good idea to step on the Island at dawn.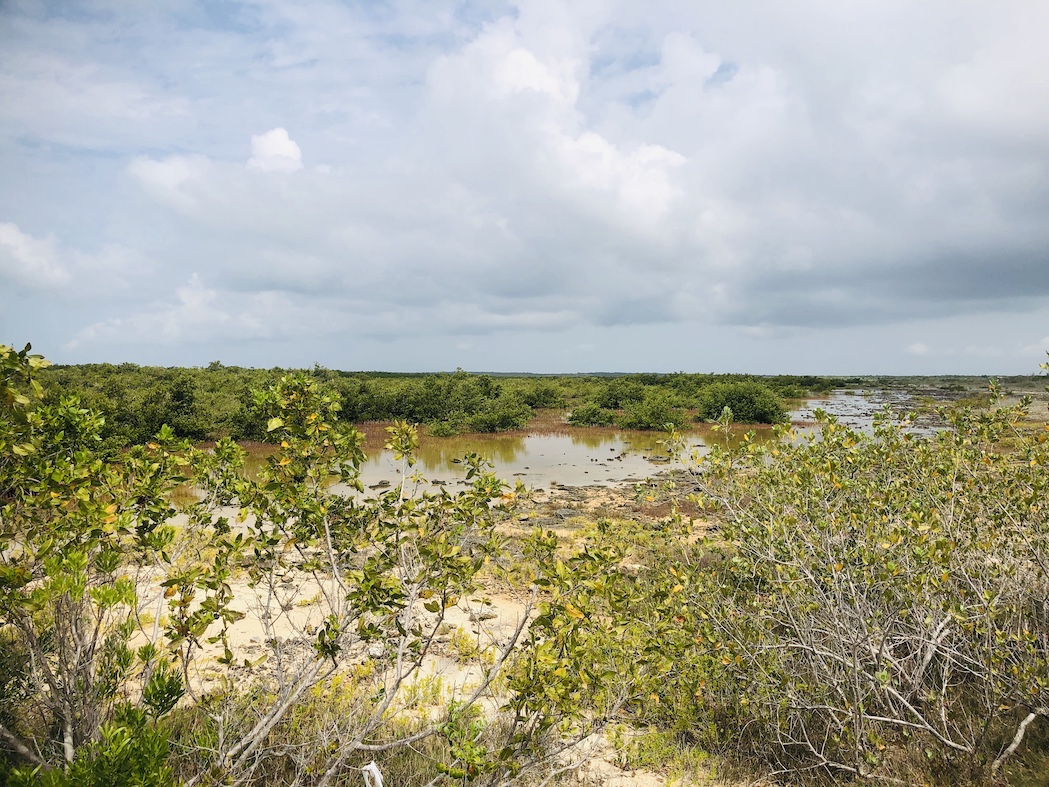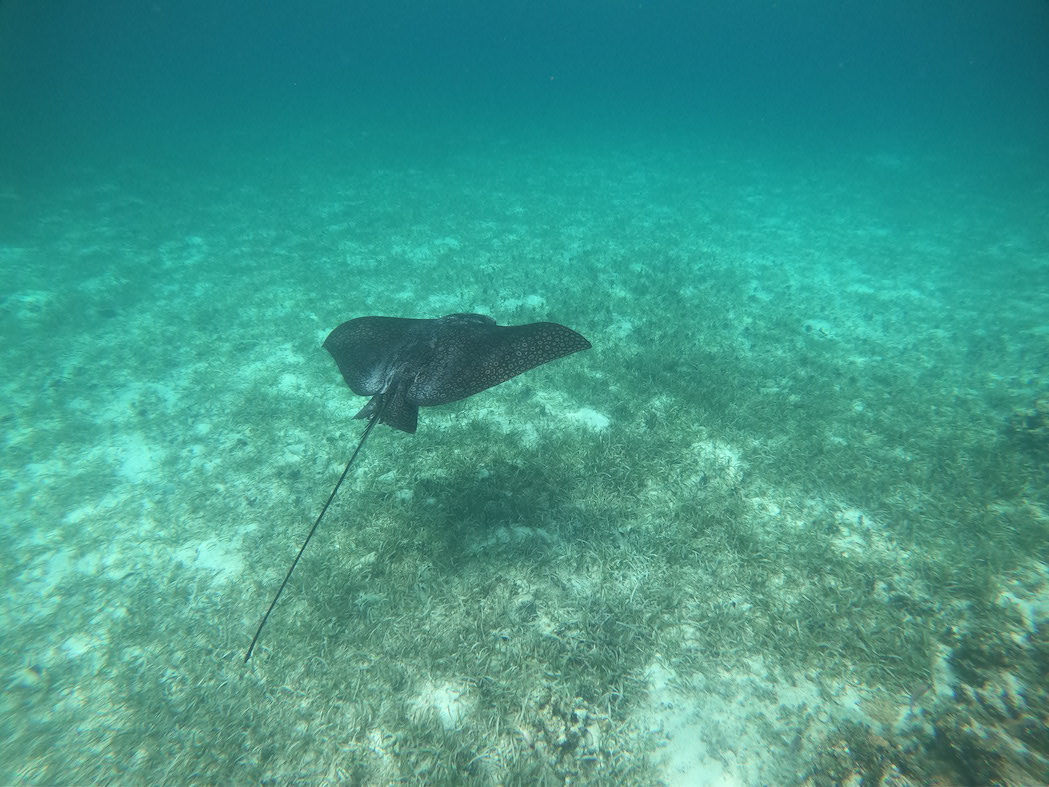 Our next stop was Long Island. On the way we got caught in a big squall with 50 knots of wind and lots of lightening strikes. That was not a lot of fun and we ended up to do a lot of extra miles at night caught in the storm.
Long Island itself is "really" long as its name says but also very "skinny". We saw a lot of the island on the only road that goes from North to South. Once our paper work was sorted, we were free to continue our journey through the Bahamas. For information Long Island has the Tropic of Cancer running through.
As mentioned this year we skipped the Exumas Islands as there were lots of squalls and storm clouds on the horizon and very little wind otherwise. On the way we anchored one night off Cat Island and also in Eleuthera. We avoided an other bigger squall along side Eleuthera before passing trough current cut under sail.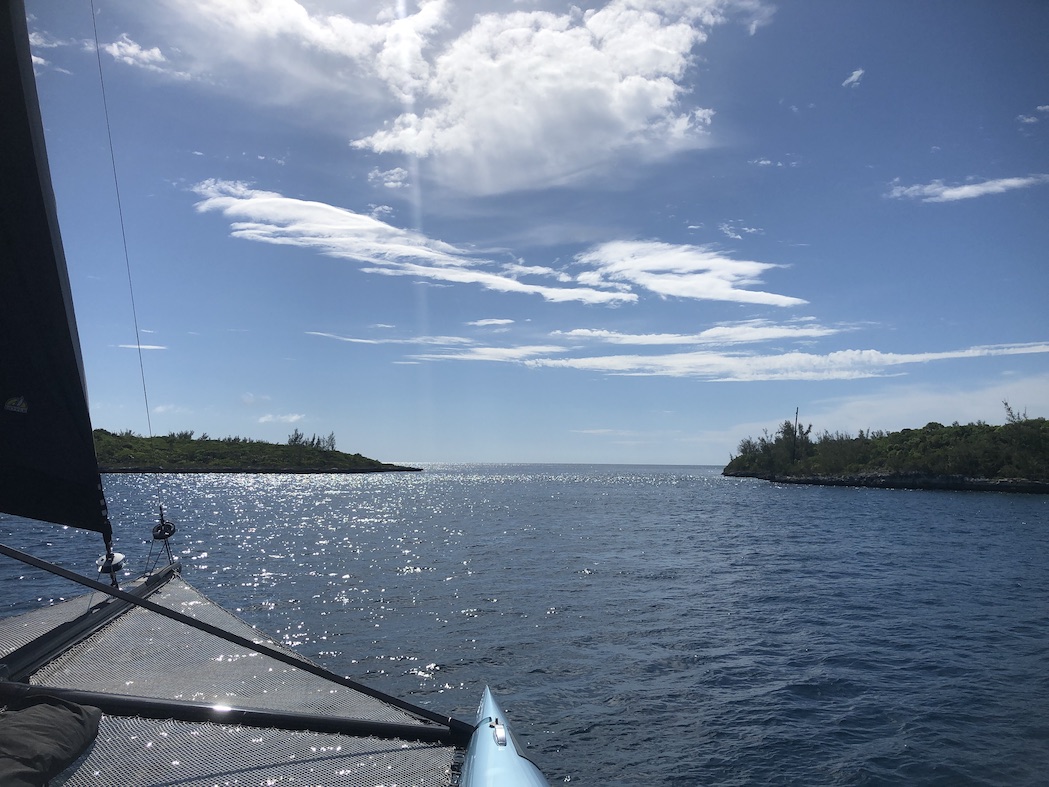 This year we went to "check out" the Island Chain of the Abacos. Lots of beautiful anchorages and soooo many places to discover. We only stayed a short time and therefore didn't make it to all of them but enjoyed: Man-O-War, Marsh Harbor, Fish Cay, Treasure Cay, Whale Cut to Noname Cay, Green Turtle Cay, Crab Cay, Hawksbill Cay. Our last stop before taking the "Gulf Stream" North was Mangrove Cay north of Grand Bahama.
Our time in the Bahamas passed way to quick and a lot of fun as we met some friends [from our Rally South last November]. We will miss the warm water temperatures, the beautiful water colors and much more. We will be back for sure, now we are looking forward to a beautiful summer in New England.