Greetings from sunny Phuket, Thailand !!!
We had a great trip from Singapore to Phuket with our 10 guests on board. This cruise offered a lot of different aspects of sailing and life on board and lots of fun. Thank you guys – it was a pleasure having you on board!!!
Here are some more facts about the trip:
– 25kn under red kite (storm spinnaker) and flying one hull
– we flew both spinnakers and even sailed into the bay of Ao Chalong under red kite
– we catched "fresh Sashimi" (Tuna), one nice Mahi Mahi and some fish got "shooted" by the captains' and Stephan's speerguns to finish on our plates…
MOONWAVE did great the whole week long and we really enjoy sailing and cruising her. Now after 2500nm since China, we know her by heart and we are really amazed by her excellent sailing performances but also by her "performances of everyday life" on board and charter.
Sophie & Stephane
P.S.: For the moment we prefer the turquoise blue waters of Thailand over the more greenish ones on Malaysian West Coast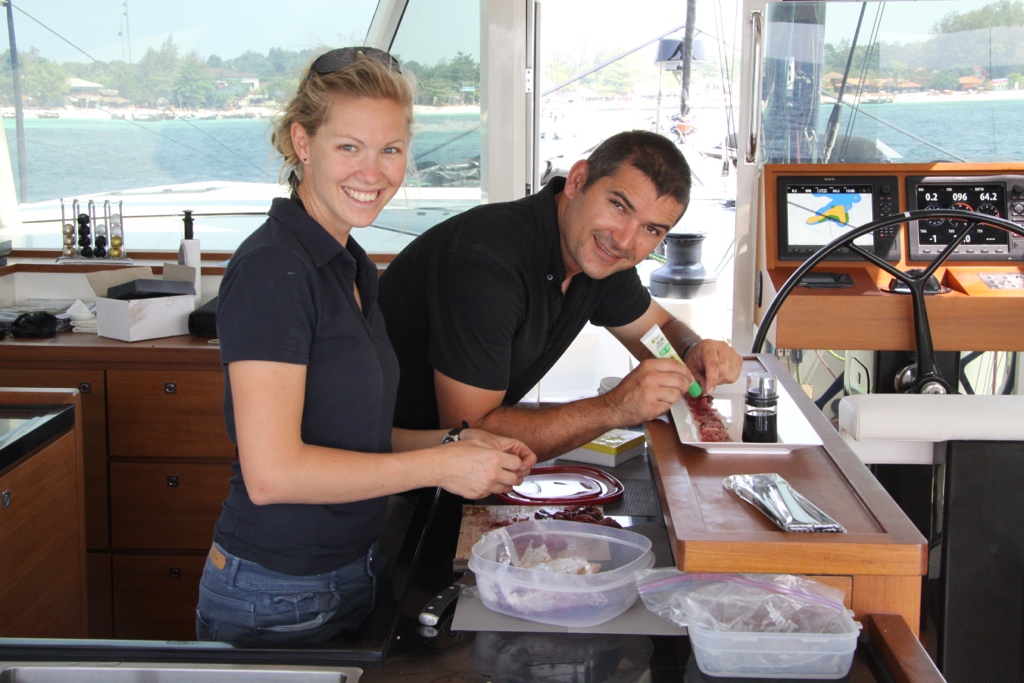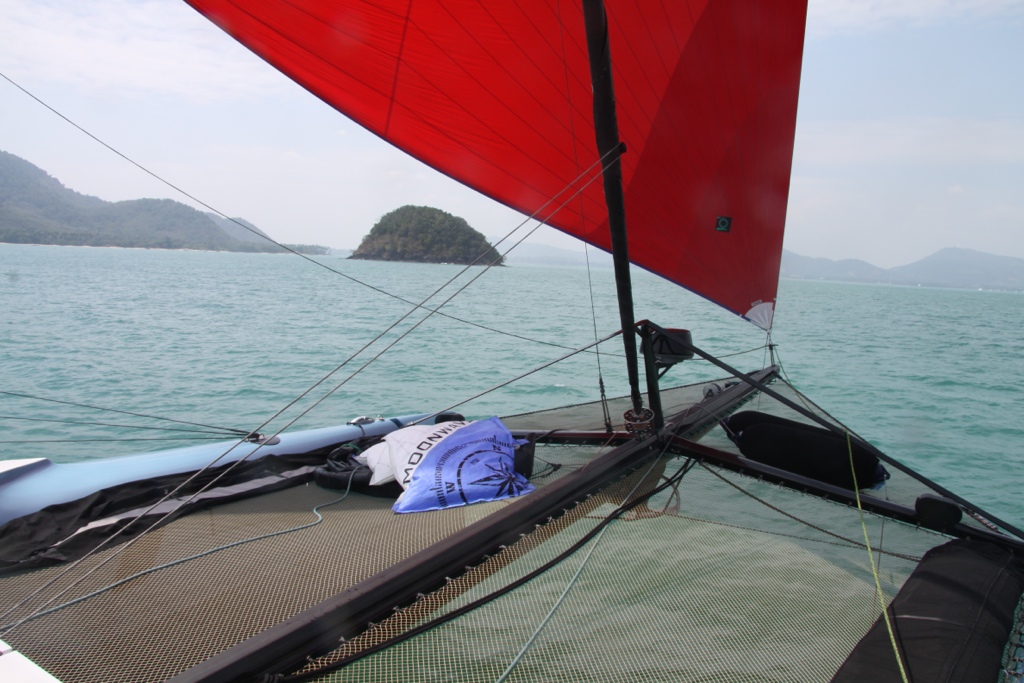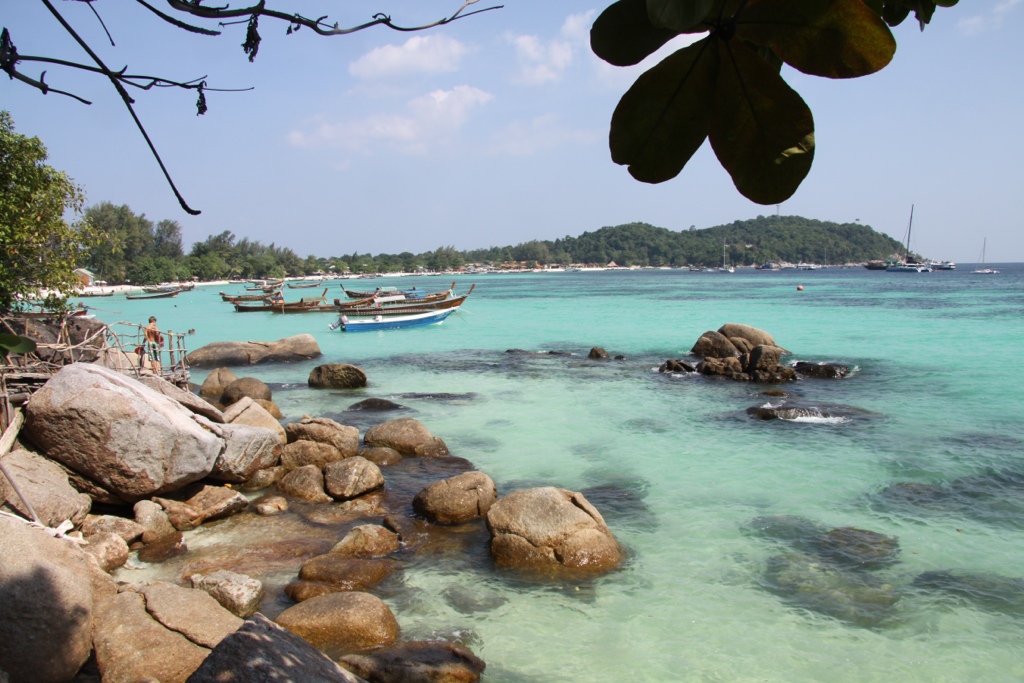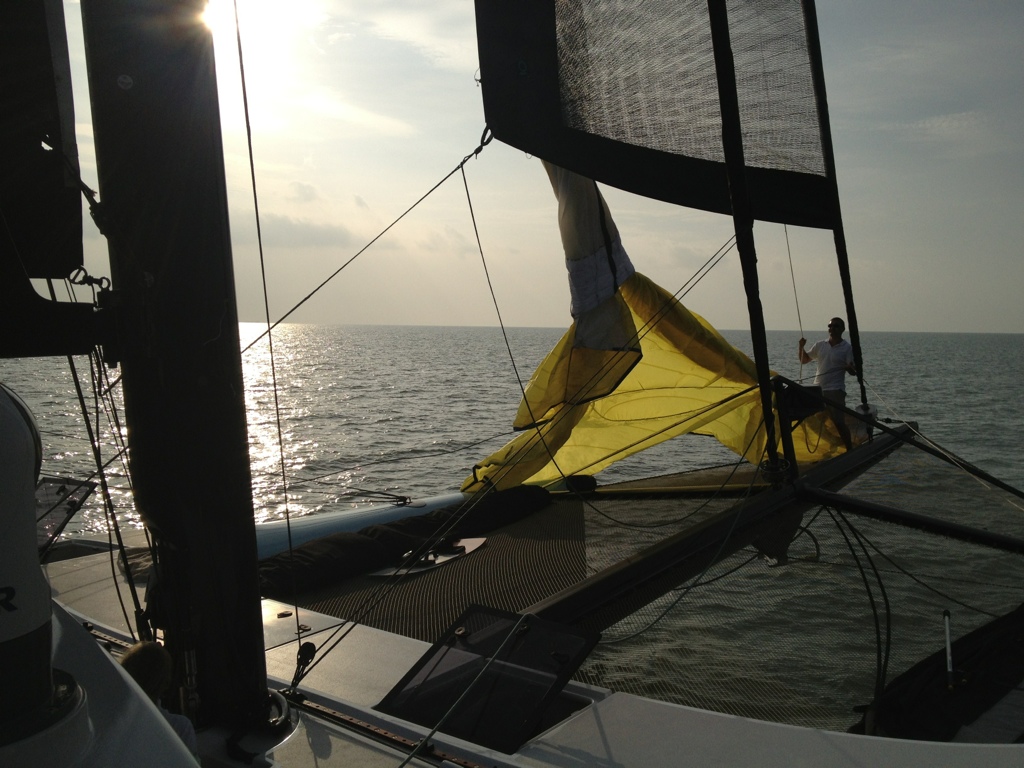 Would you like to come aboard? Here are more informations about chartering our sailboat.