Moonwave got some new features during her latest refit and as mentioned in one of my last posts – Moonwave will now be easily distinguished by her new Daggerboards.
First we need to give you a short background information about the original "board" set-up on board Moonwave. We were originally equipped with centerboards. Those boards were lodged in casings in the lower part of the mid cabin hulls. The boards were pivoting around a big pin that was going through the hull structure and accessible under the floor boards in the bilges of the mid cabins. We didn't have much luck with this set-up as we had different sets of boards and hydraulic installations but unfortunately the installation was never completely waterproof and reliable. The efforts on the pin were just enormous. To improve the the centerboard system, over the years components got beefed up and got heavier and more complex. In the end we rarely ever used the boards anymore.
It was time to get Moonwave back to a simple and efficient solution – straight, symmetric, line operated daggerboards.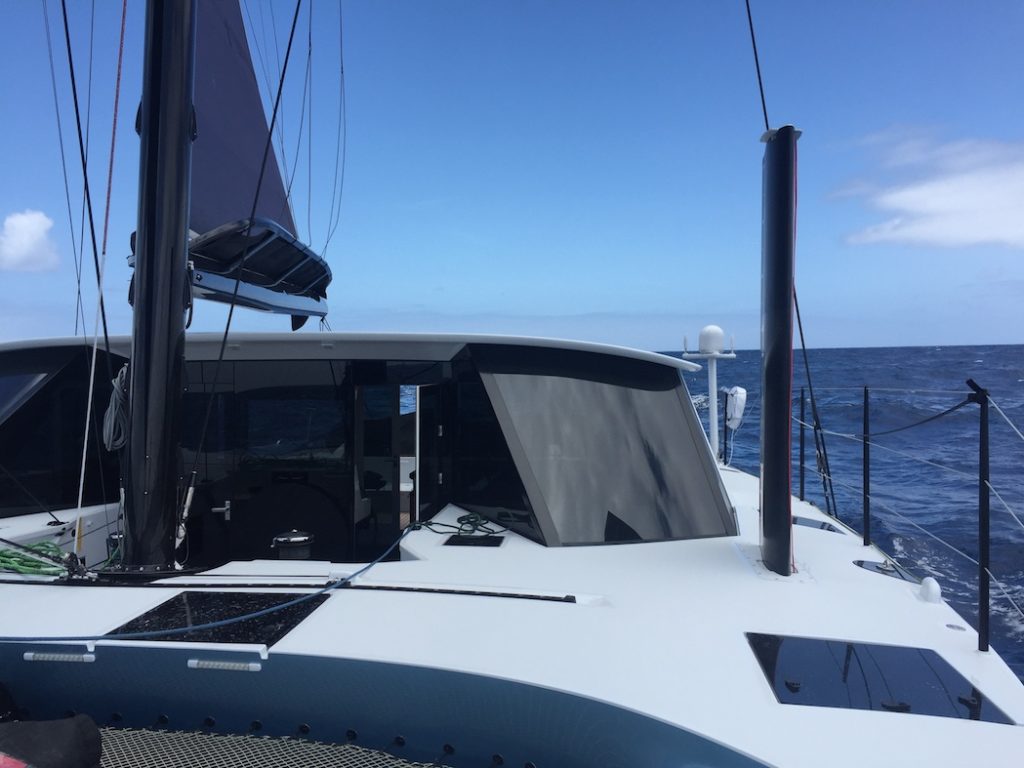 We are very happy about the decision – less weight, less complexity, better reliability and performance increase under sail – and they blend in nicely from the exterior and also in the mid cabins thanks to the design from Christophe Chedal-Anglay that integrates the daggerboards casings in the cabin perfectly offering generous and voluminous spaces.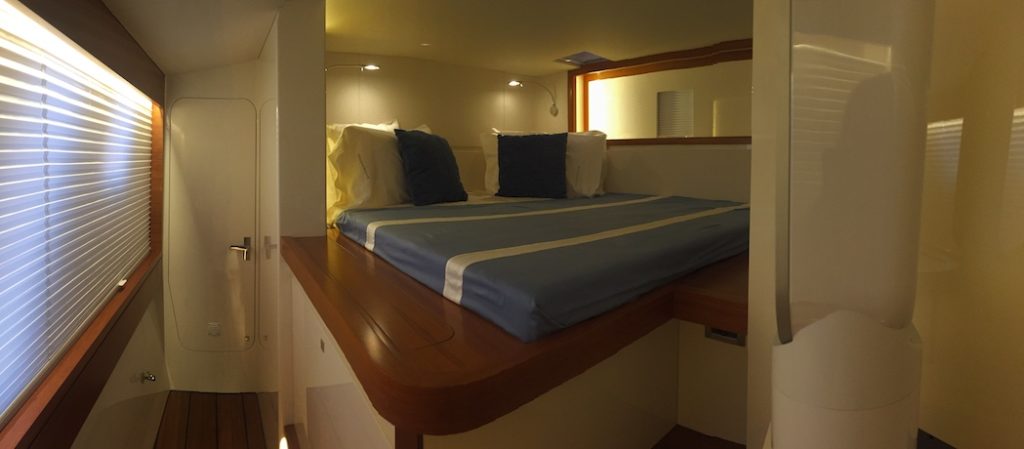 Our new daggerboards are fabricated in prepreg by a well known French company that builds foils, rudders and other appendages for race yachts and americas cup participants – top notch quality…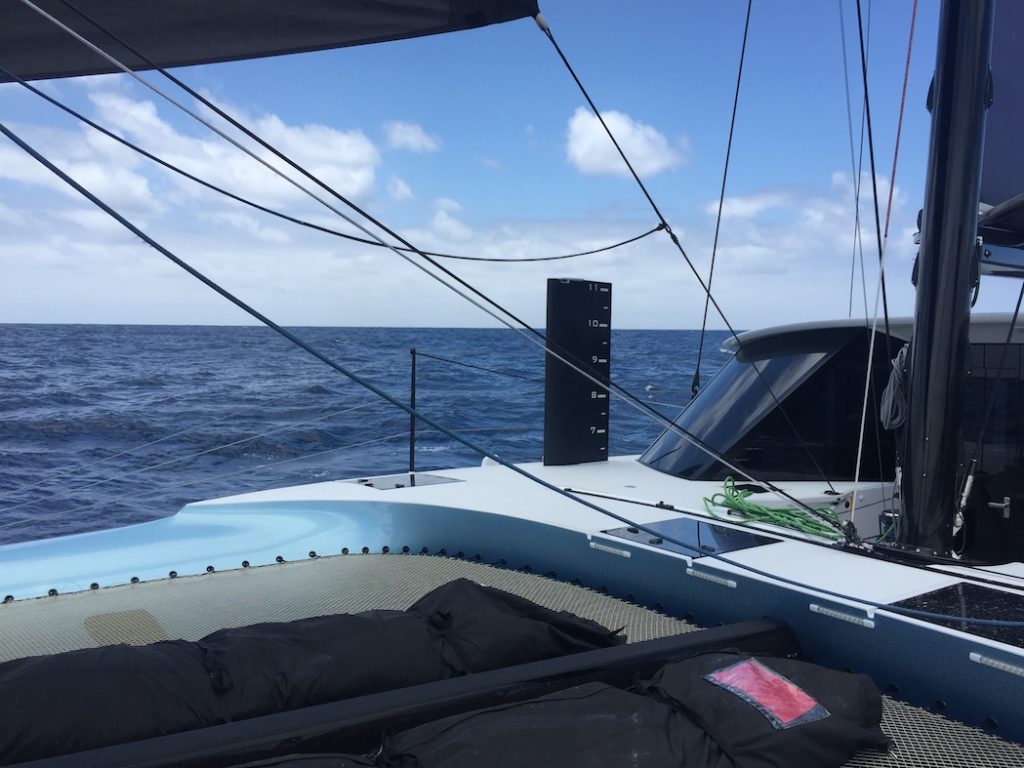 The team of Kaïros did a great job on fitting the daggerboard casings and structural laminations rebuilding the hull shape. Thanks to the whole team for spending hours of grinding carbon dust and laying out laminates. Different technics were used from wet laminating under vaccum to infusion – the quality of work is exceptional… All the possible errors that such a construction could bring have been avoided thanks to Kairos management and experienced workers that pointed most of the potential issues that we could have run into. For perfect board alignment into the boat, an aluminum jig was specially manufactured to keep the trunk in place and in its position avoiding any twisting, misalignment and bending during the assembly process. And the work and effort paid off as the boards fit perfectly at the first try and are easy to maneuver. When completely down, they are "invisible" as they are flush in line with the deck.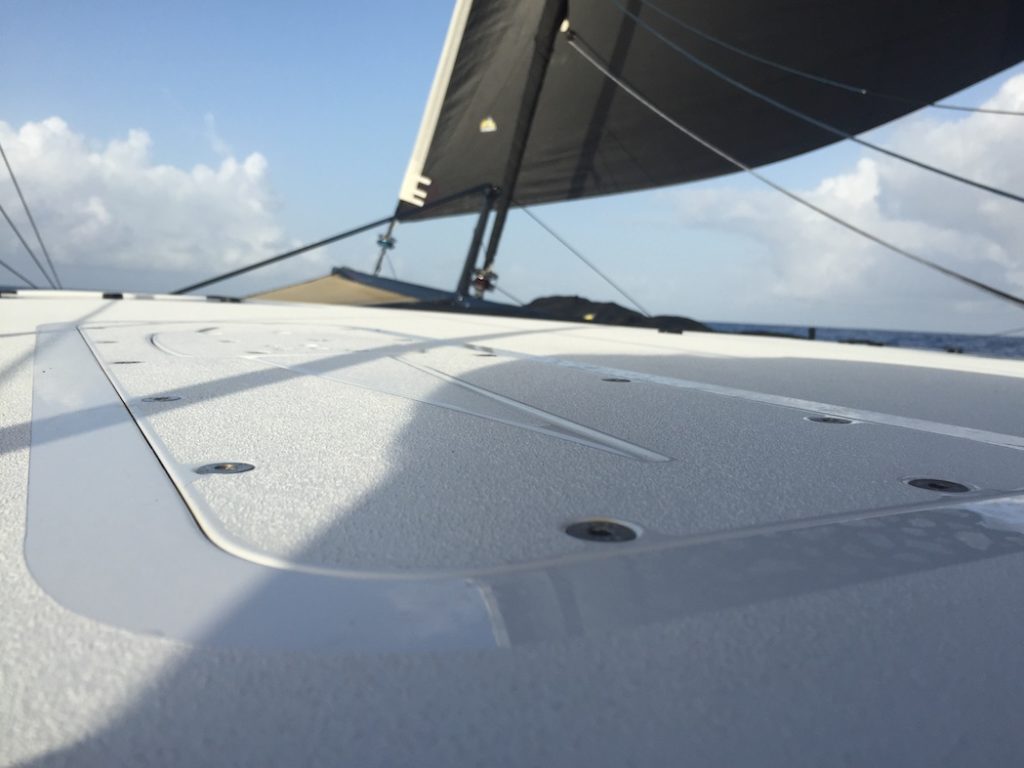 We would like to thanks all the team that were involved in this process: Erwan, Bilou, Ludo, Stan, Steven, Pic, Olivier, Guillaume, Pascal, Tom and Gaetan…