We are just arriving in the Canaries after a great trip South from Brittany, France.
The weather window to cross the "famous" Bay of Biscay was almost perfect. This part of the North Atlantic is well know by sailors all over the world to be a tricky one and it's bad reputation comes from strong winds and big swell when it's blowing hard. For us the Bay of Biscay was light winds from the North (NW to NE) with clear sky and beautiful sunrises and sunsets – we couldn't ask for any better conditions [maybe a couple of knots of wind more].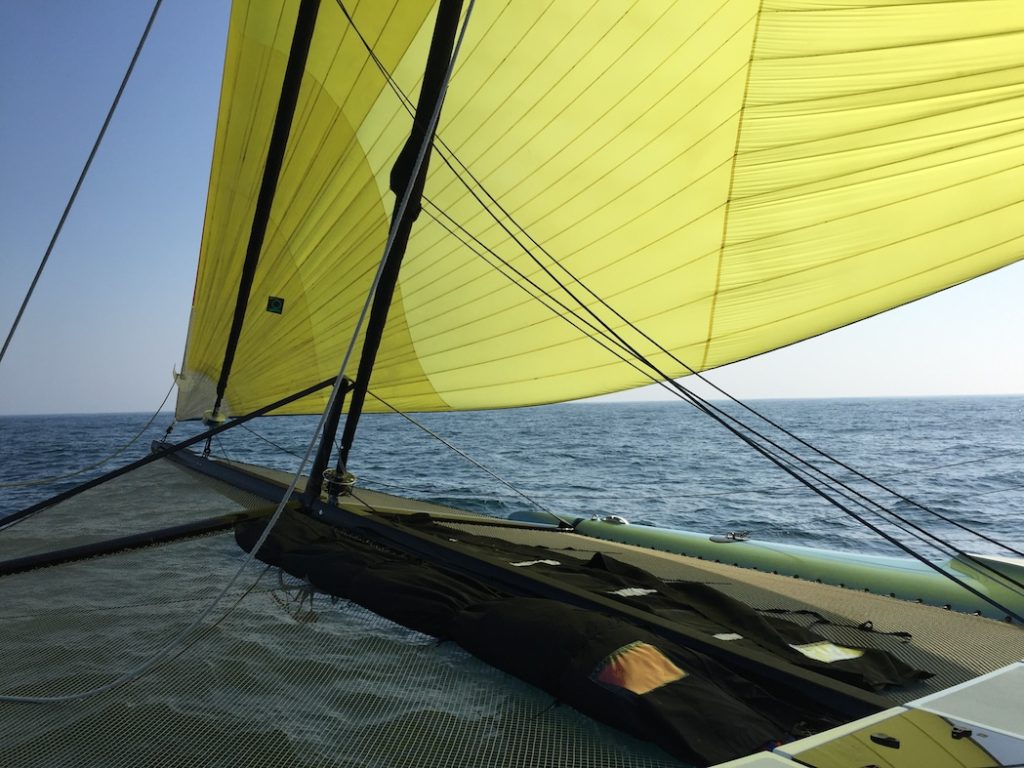 The wind stayed from the North for the whole trip with slight variations. Offshore from the Spanish and Portuguese Coast the temperatures and wind were still a bit chilly – we put the heating on time to time and closed t
he doors so it was nice and tropical inside Moonwave's salon area.
With the wind from the back, we did some extra miles, also the busy shipping lanes of Cap Finistere made us do a bit of zig-zag to avoid all the container ships and tankers that go up and down the Atlantic coast.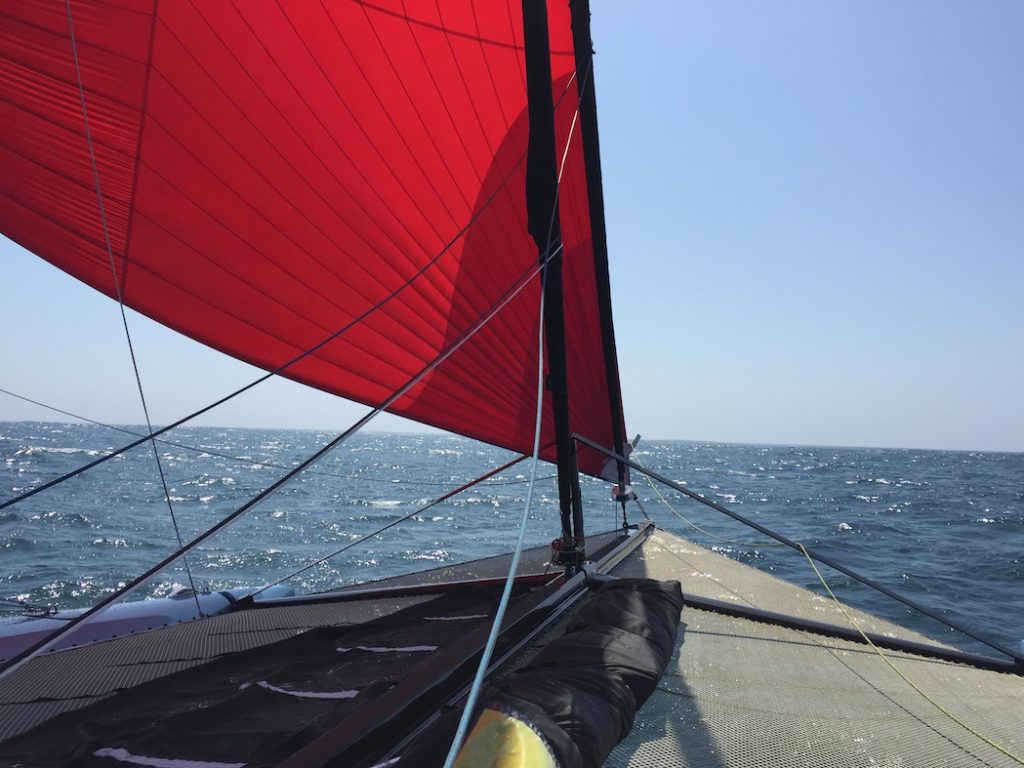 After the countless modifications and improvements to Moonwave, she is now better than new and we have to get used to her again. Sailing wise, we know that she sails very well and we have kept the same sail plan as before. It's more on the interior and the behavior, we are adapting to the new noises, locations and reaction, like you have to do on any brand-new boat…
The trip down to the Canaries was also the first real offshore test for the Torqeedo Deep Blue Hybrid System. Harmen from the Service Department kept a close eye on all the components. At the same time he also tested the new layout as a quiet "tall" person and he was very comfortable on board. The system works very well, more details in a separate article.
We must say that if feels awesome to back at sea and the first 1400nm were just the beginning. A bit more wind would be great for the next passage – just a bit not too much ;-)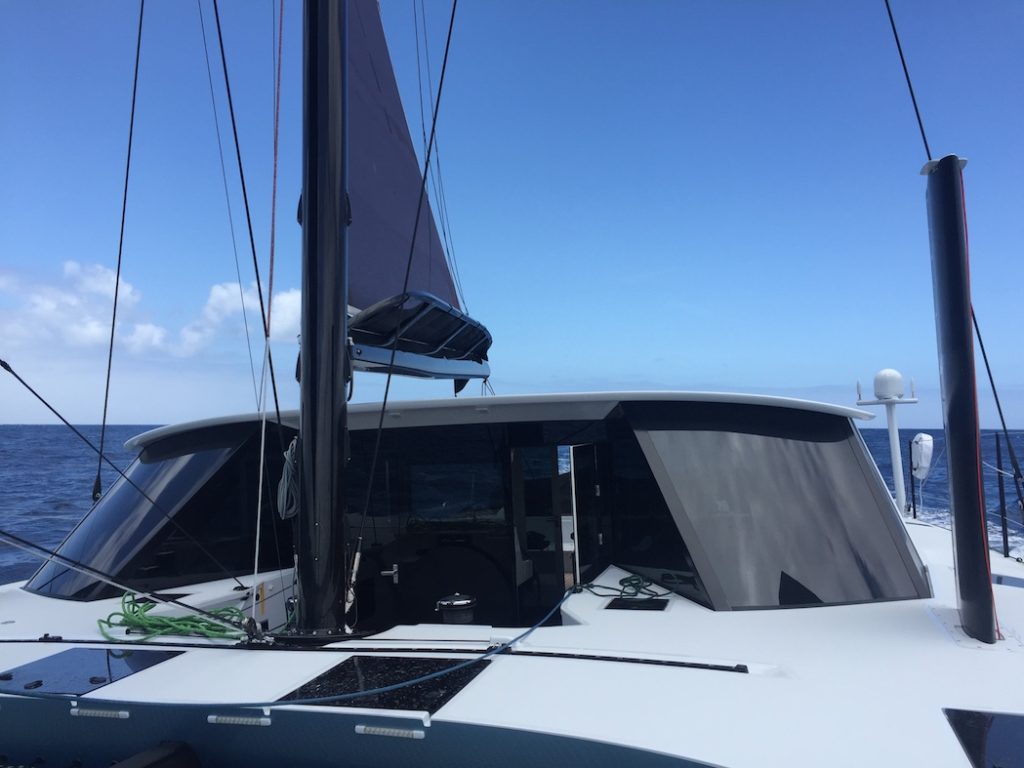 Still a bit of tweaking left but we are very satisfied with the achieved improvements and modifications… 
Now we are getting ready for the next trip – across the big pond – over to the Bahamas & USA East Coast.