We had again a great summer in New England. After a great cruise for the week of 04th of July we continued to sailing and discovering the shores between Bristol, RI and Boston, MA. Like last year we had a great time in Boston and enjoyed also the surroundings of Newport, RI.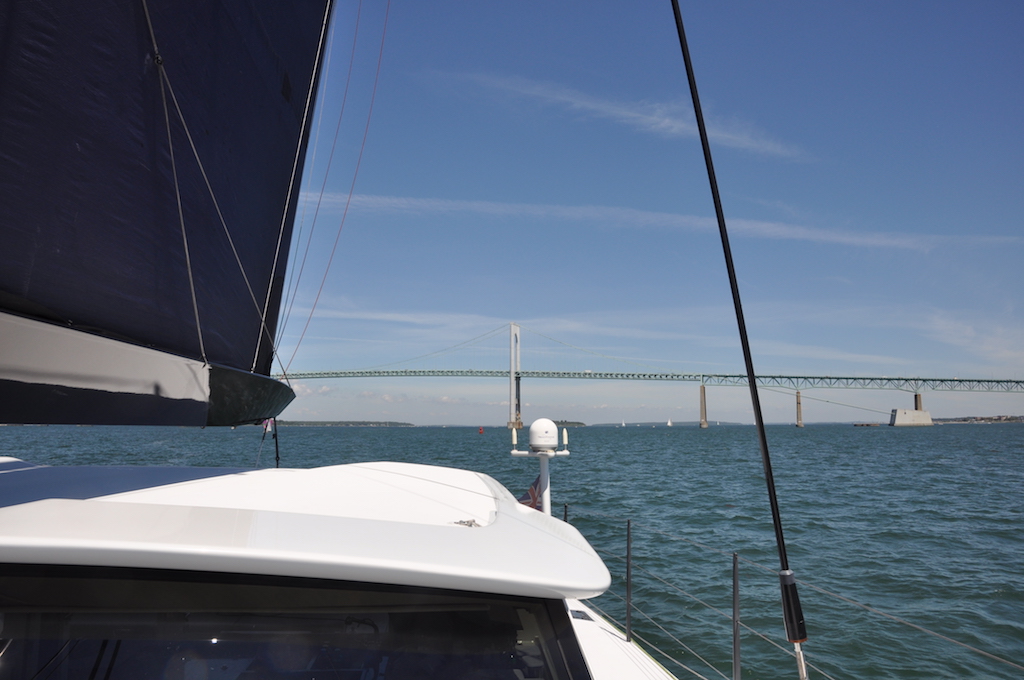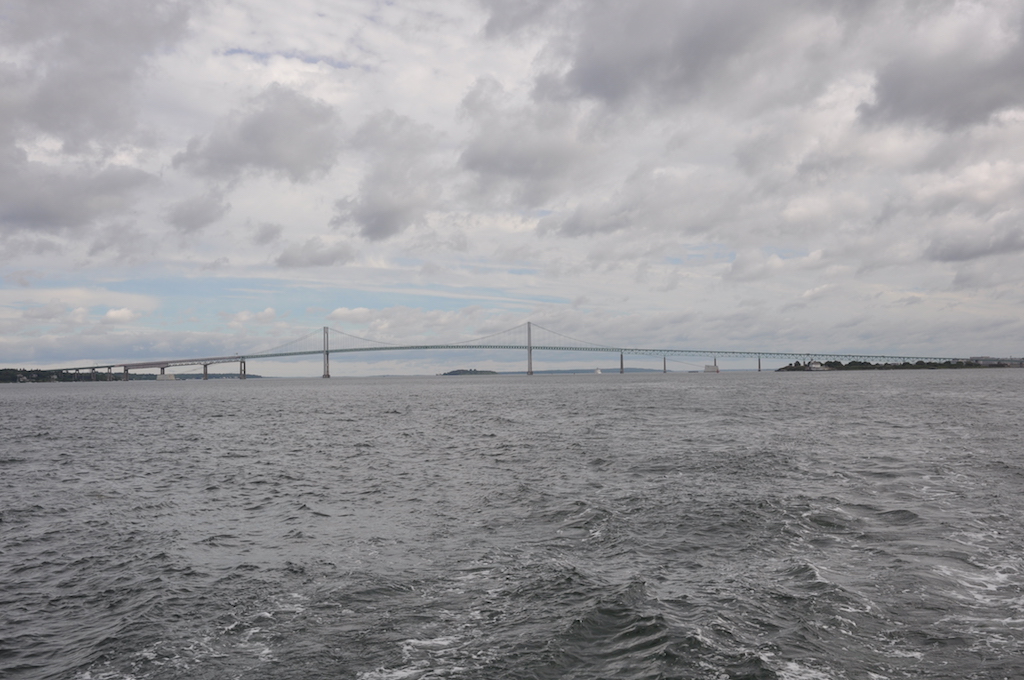 One time we left Boston just in time, as a big summer thunderstorm was rolling over the city and we were fast enough to pass in front of it and not even get wet :-)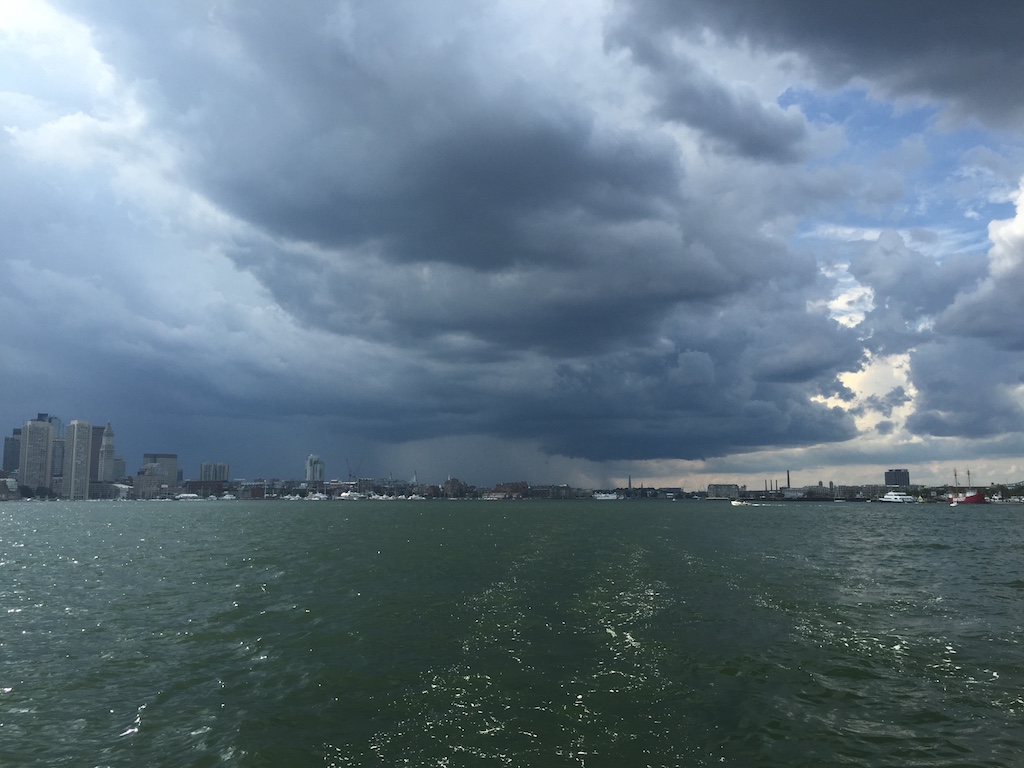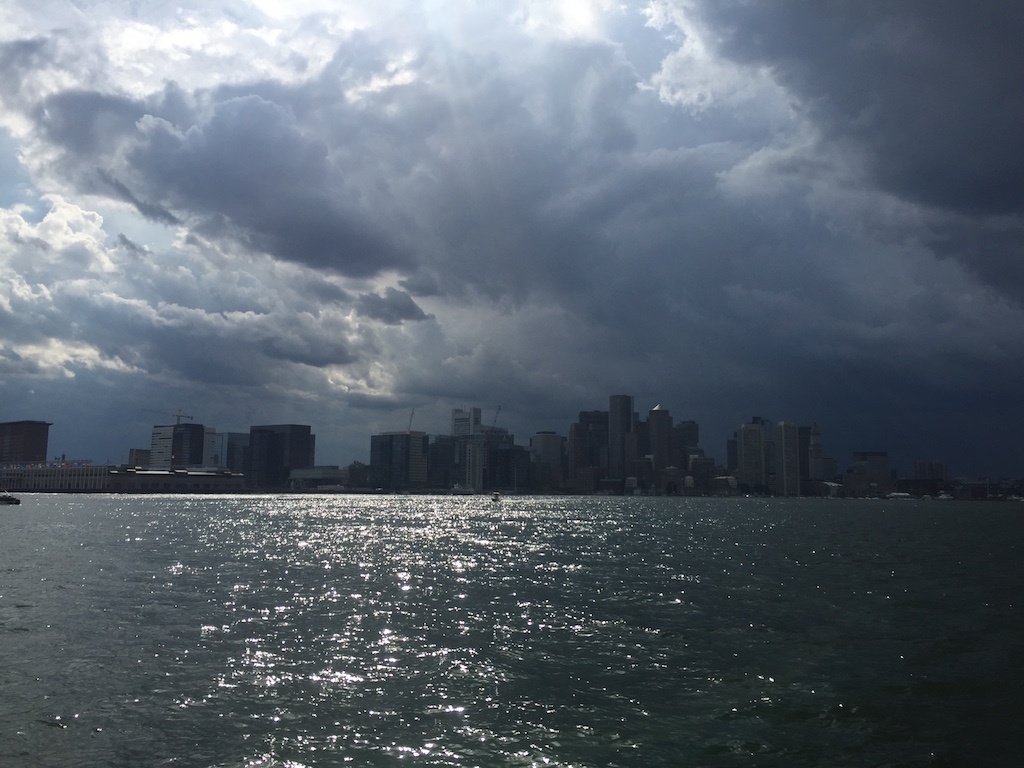 Our favorite spots & anchorages this year were "Hadley Harbor" next to Woods Hole – such a beautiful creak and amazing how much current there is in the Woods Hole channel.
Cuttyhunk – the location is great and the "oyster boat that comes by in the evening and sells you fresh oysters" is just a awesome and very delicious.
We also stopped in Mattapoisett and enjoyed the anchorage and there was old-timer car show ashore.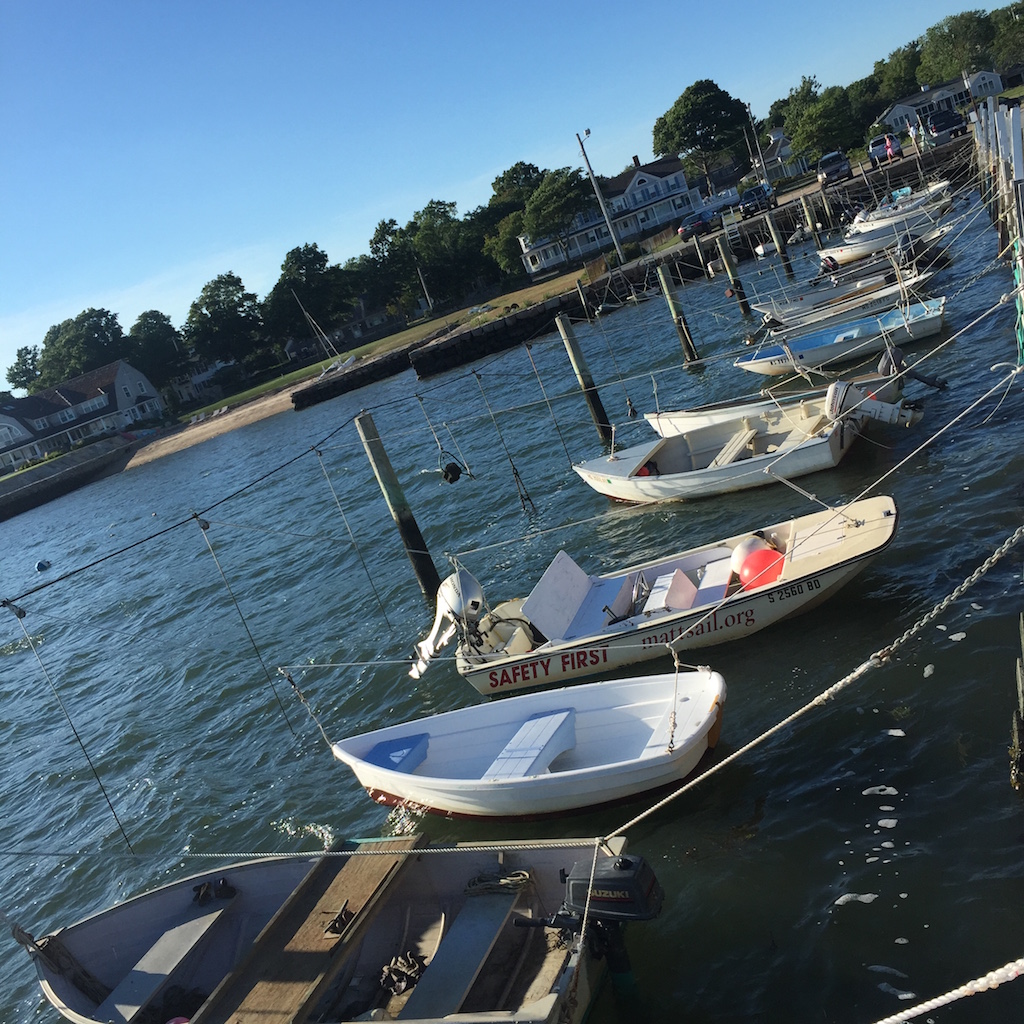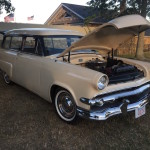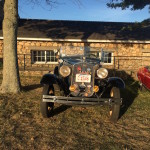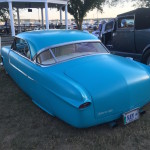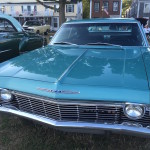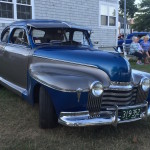 This year we also went to Providence Town also named P-Town. P-Town is an colorful and special destination and definitively worth a stop and walk ashore to discover. And there are lots of marine birds around…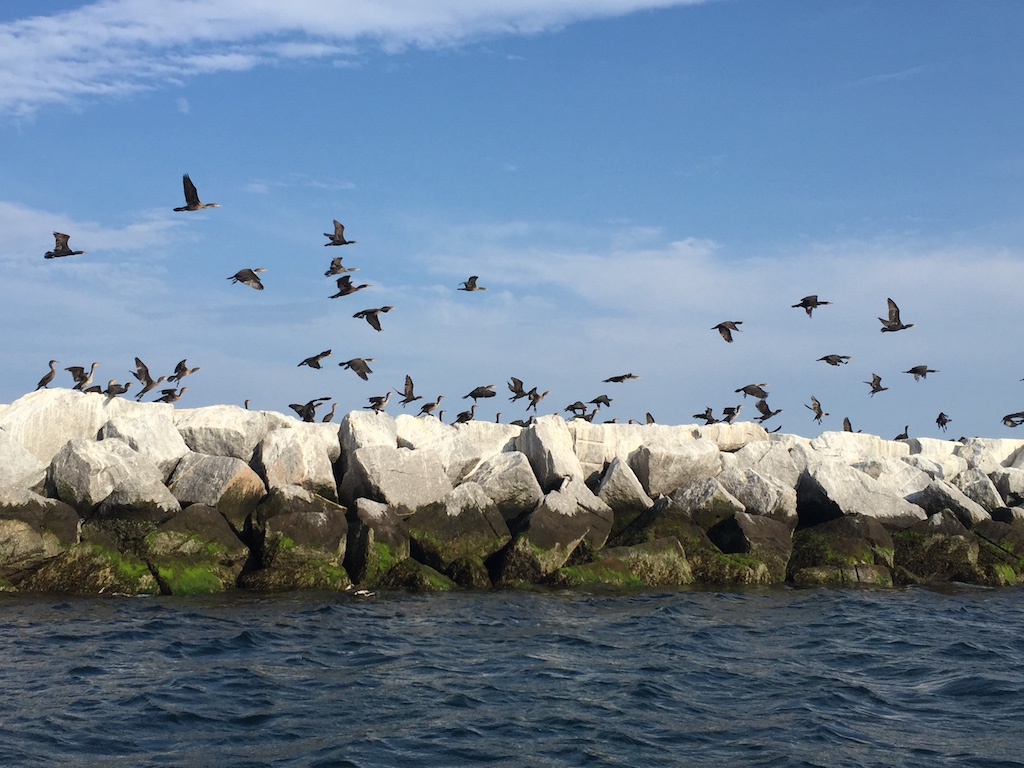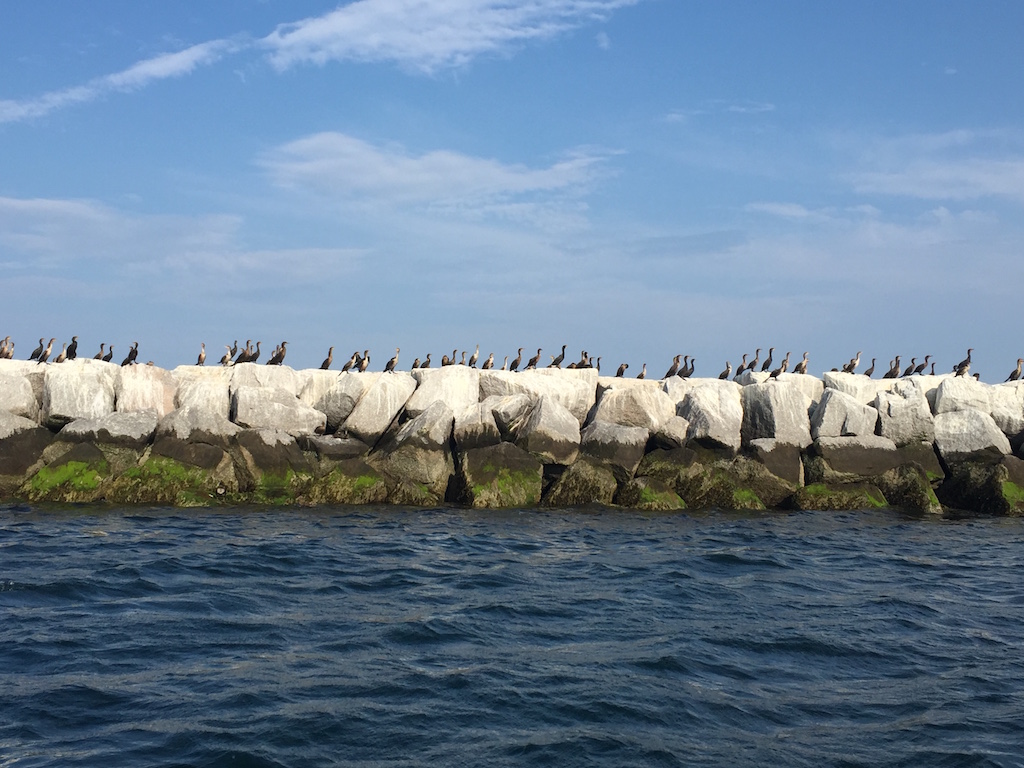 At this point we want use the occasion for congratulations to all participating bike-riders of the Pan-Mass Challenge who donated more than 40 Mio USD for cancer research and treatment at Dana-Farber Cancer Institute. Their bike race finished in P-Town beginning of August.
Also the beautiful sunset at the anchorage close to P-Town would already be worth the whole trip – isn't it beautiful…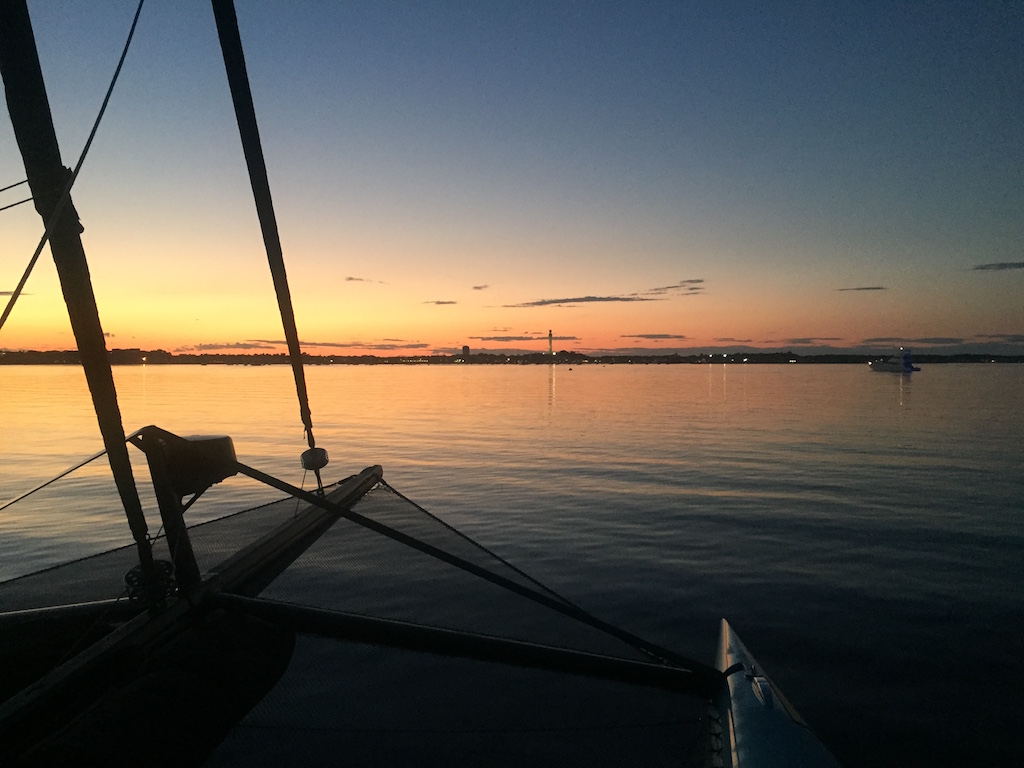 One early morning, we passed close to the Cape Cod in direction north to Boston and heard a "strange" noise – there was almost no wind but there was a "howling" noise. First we didn't know where the noise was coming from but When we came closer, we noticed a whole bunch of seals lined up on the sandy beach "howling" and making also noise by smashing their tails and fins in the water. Unfortunately the seals are a bit far on the picture and missing the noise, but this was a incredible experience.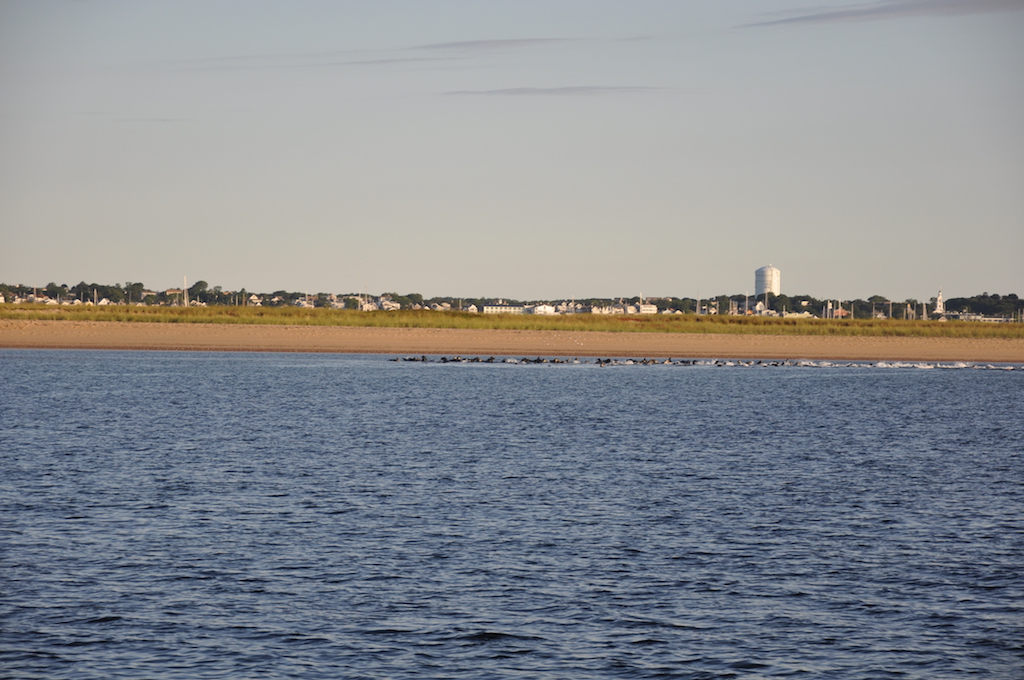 Please enjoy more pics from our time in New England and we will be back soon, that's for sure…