METS – the world largest Marine Equipment Trade Show (B2B)
To explain it in one word – METS is really "huge". About 1.400 expeditors and about 22.000 professional visitors. We spend all three days to meet our suppliers & technicians and this was awesome. As we are doing some modifications on board  Moonwave this winter – getting to meet the supplier and see the products at the show was amazing. We did meetings and "research" worth of several weeks of work within three days.
It's so useful to actually be able to meet the technicians who designed the products and to get answers to our technical questions in one shot. What's also great is to see the newest products. A lot of companies use METS for the "world premiere" of their newest developments and products. This gives lots of new ideas and brings solutions…
DAME – Design Award & Innovation LAB: the most innovative products are presented in different categories for the DAME award and the participation products range from "toilet brushes" to electronics and beyond. Congratulation to the overall winner – Torqeedo. They won the price for their new pod drive system.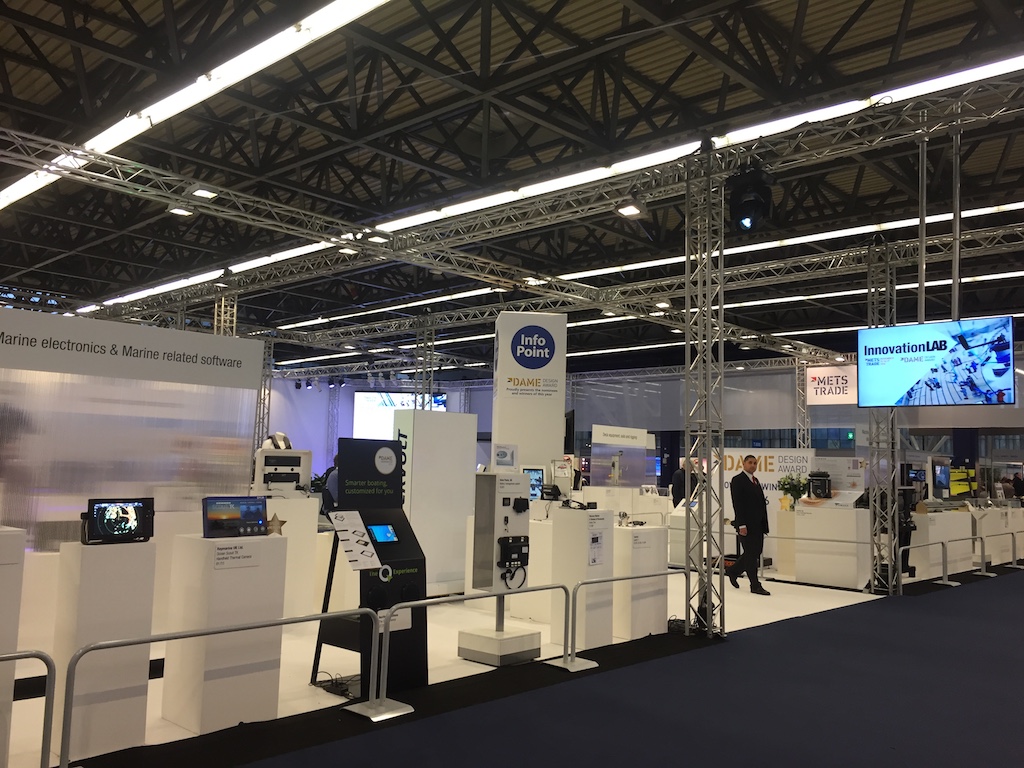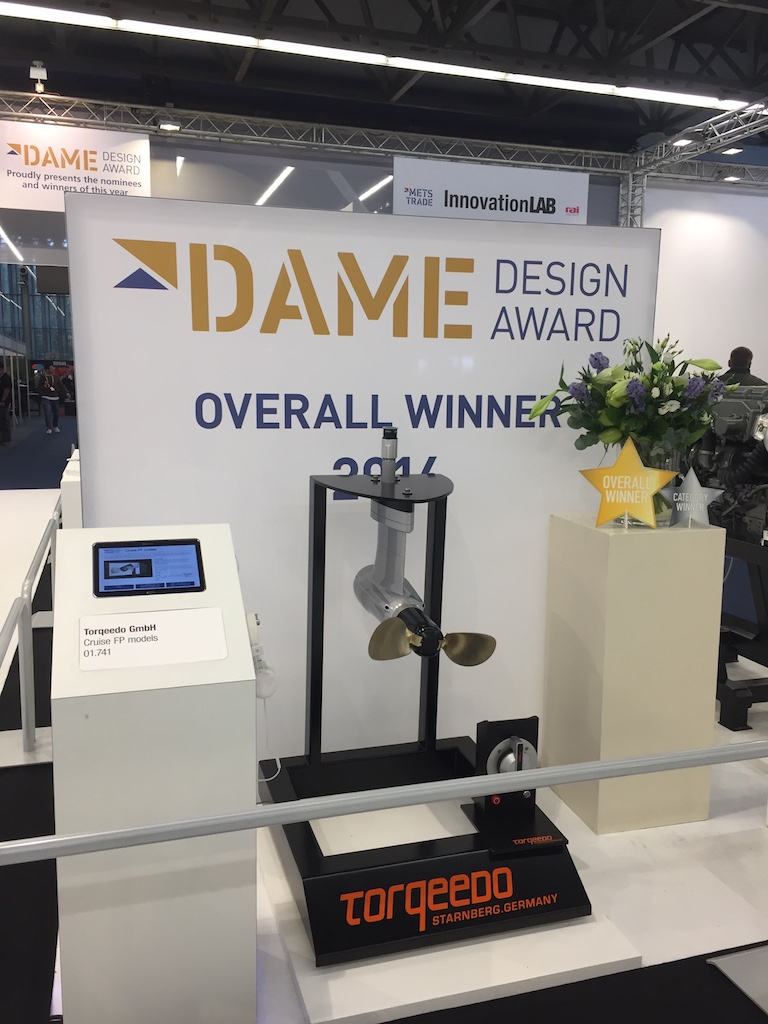 In the "construction pavillon" it was interesting to discover new material – some of them are quiet "funny" and hard to image where they could be used on boats – they range from bamboo "honeycomb" to (synthetic) moss and recycled plastic for 3D printing – transforming one water bottle into a "protheses".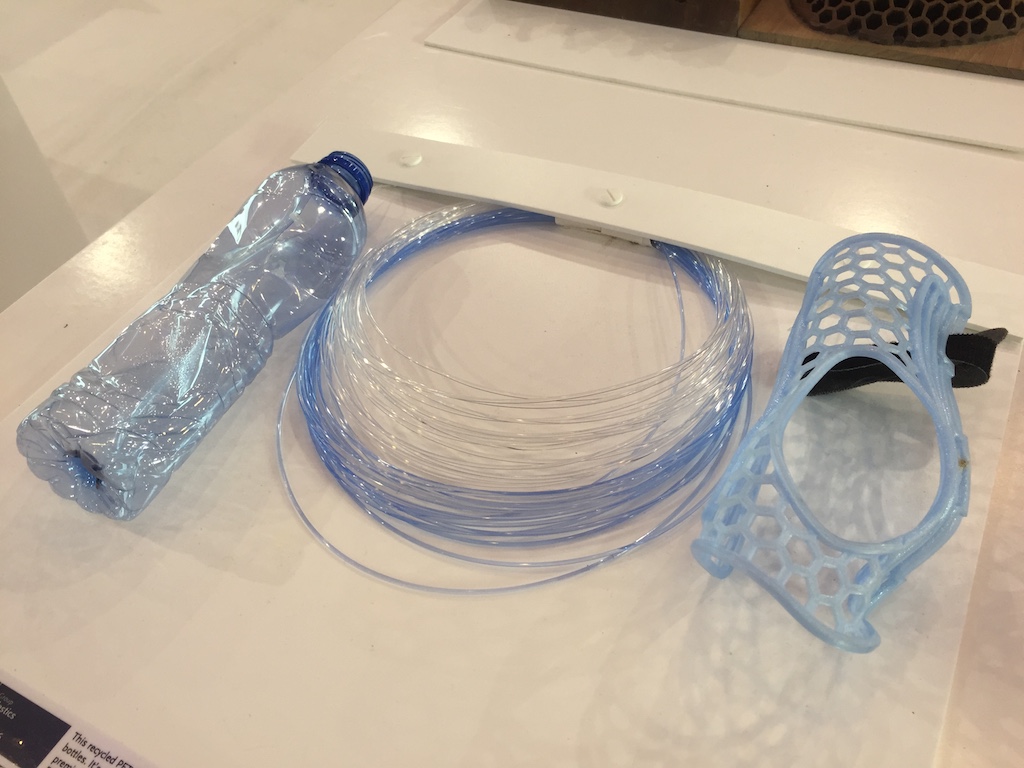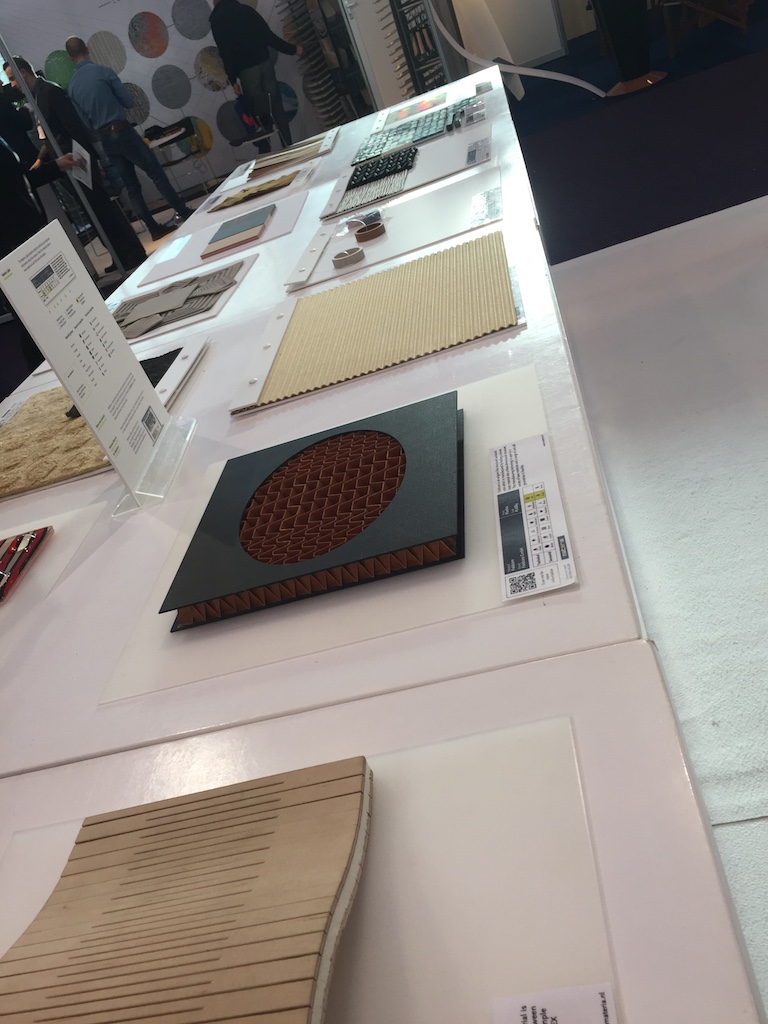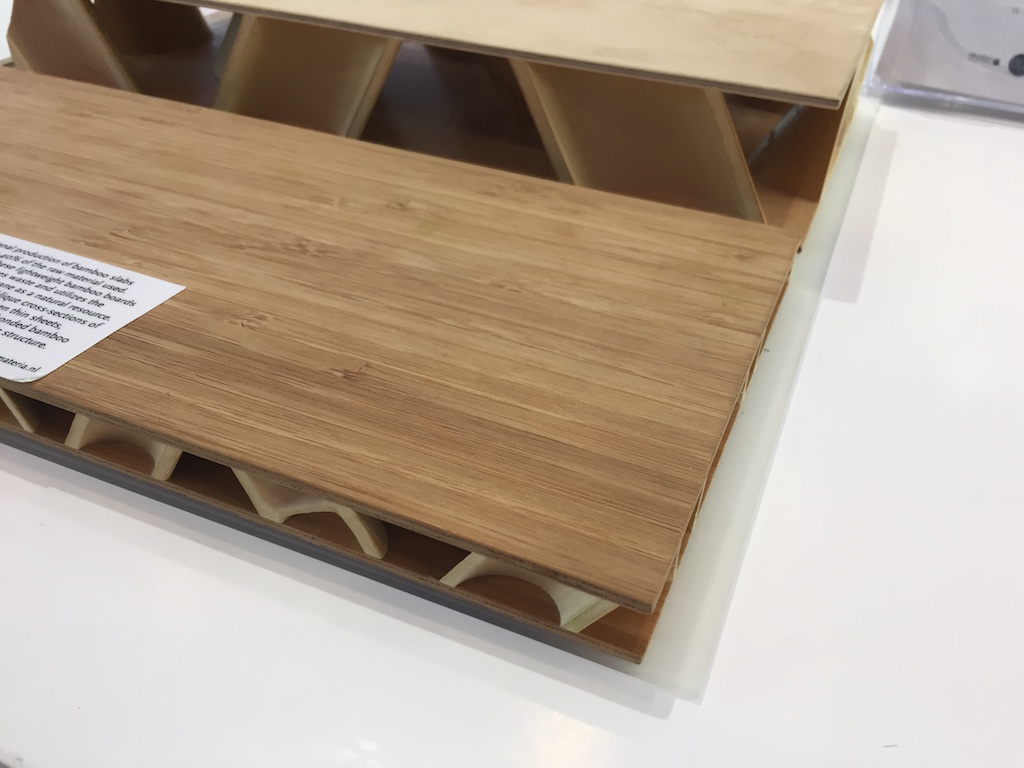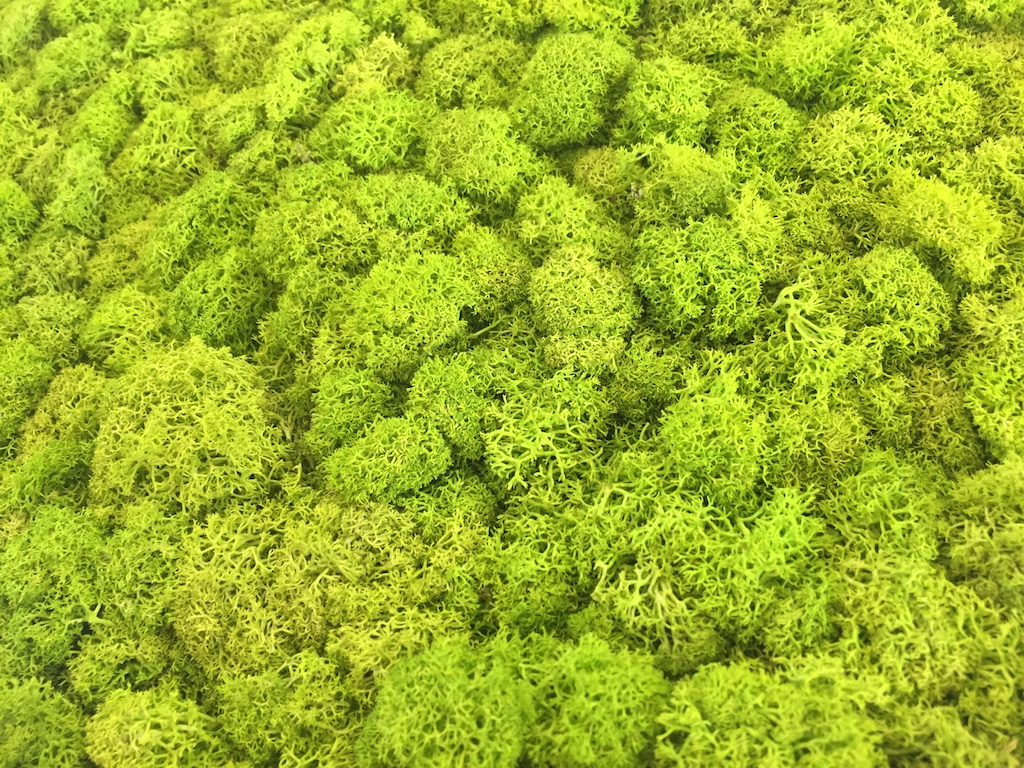 The superyacht pavillon is also very impressive – lots of interesting products and gadgets – but not all fit in the philosophy of lightweight performance sailing yachts. Lots of "shiny stuff" for motor yacht :-)
Everyone recommended us beforehand to bring "good shoes" as the trade show is so big that you tend to walk a lot. We studied the floor plan ahead as if you are not "organized" you might get lost or waste a lot of time by walking from one hall to an other. We also had the "chance" to have "METS Experts" who have done the show several time and who us gave us a great overview and recommendation on site. But even during three days, we didn't manage to see all stands – there are just too many.
As METS is "the place to be" if you are a marine industry professional, it was nice to meet suppliers and "subcontractors" from our time in Asia and the USA, as well actual suppliers from all over the world.
Here some impressions on the immense expo area . Definitively worth the visit – but please note, it's for marine professionals only.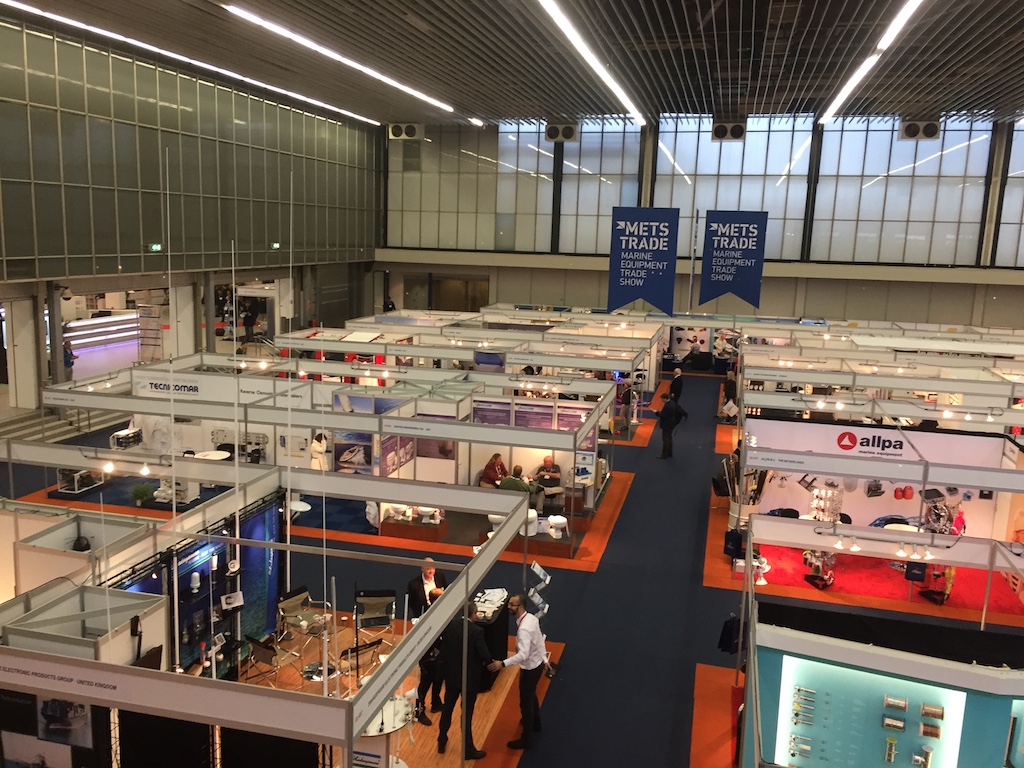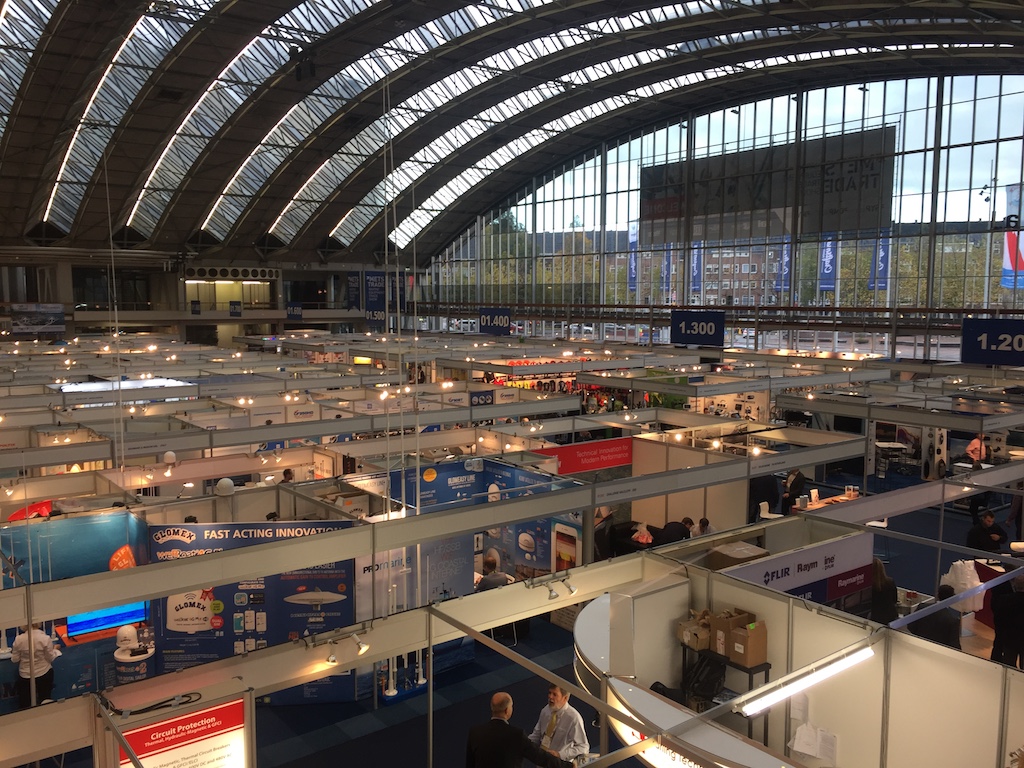 By the way, we will have to return to Amsterdam as we didn't have time to visit the city that looks like it has a lot to offer with all its canals and "electric boating". Only problem: Moonwave might not fit under the bridges :-)