It is blowing 45knots & we are enjoying the nice dry saloon on board of Moonwave…
She is behaving great with 2 reefs in the mainsail going downwind.
Happy new year to everyone…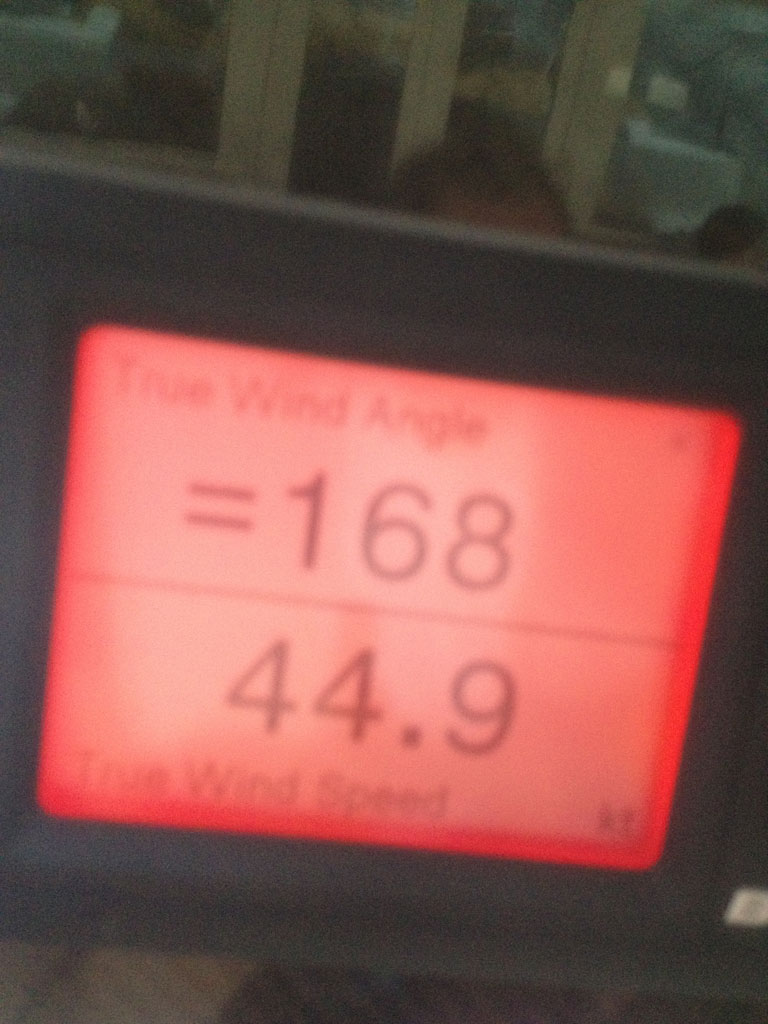 P.S.: we hit over 30.2 knots these days… new record
Would you like to come aboard? Here are informations about chartering our catamaran.