What a great crossing with an amazing boat (Moonwave) and fun crew with also good sailing conditions. And we want to do it again !!! Here some more info about our Atlantic crossing and how we prepared for two weeks at sea.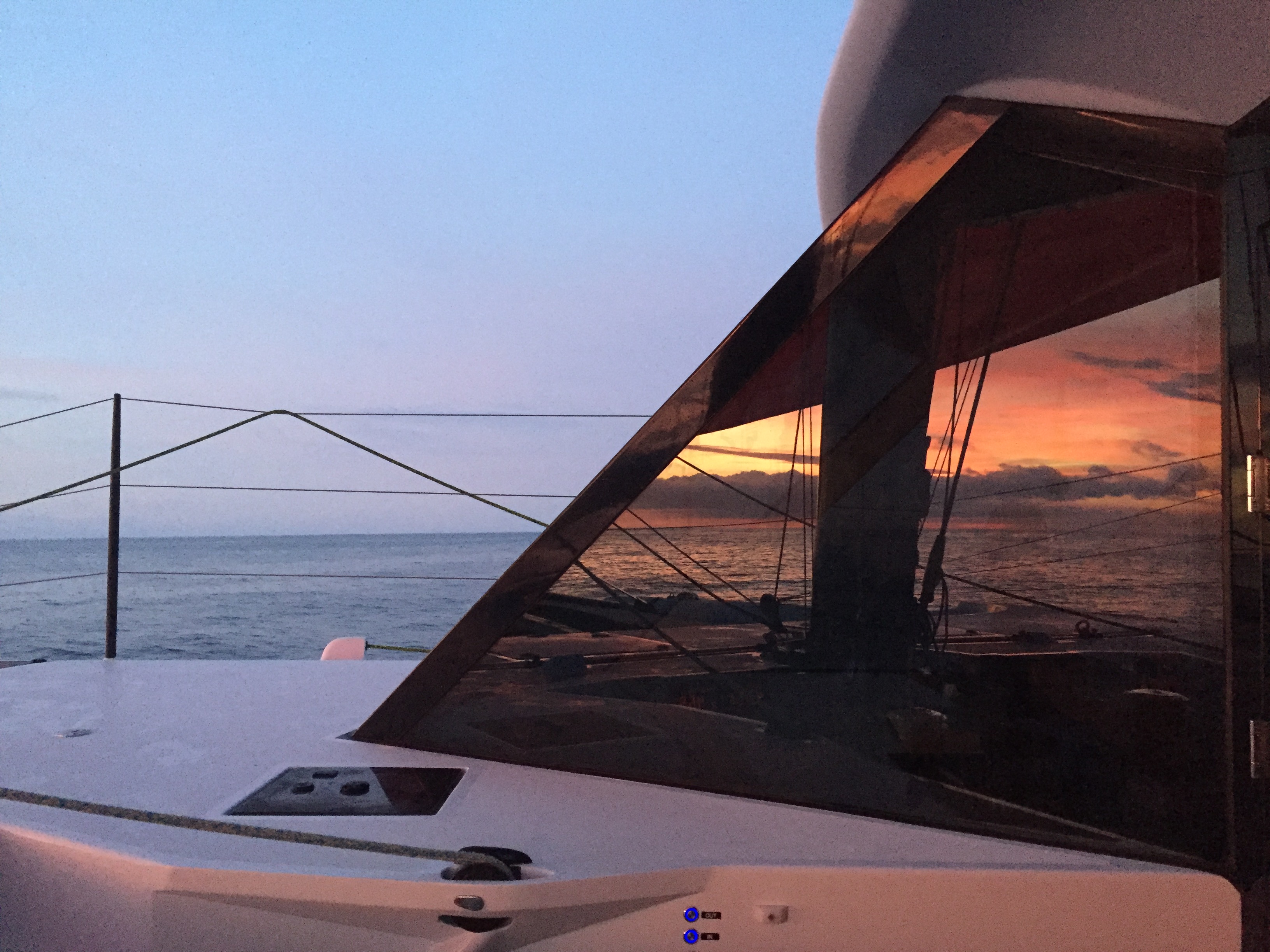 Preparation & Provisioning:
Our Preparation went quiet fast. Due to the fact that weather systems in the North Atlantic in late summer and fall are not as stable and weather can change quickly, we wanted to leave as soon as possible after our cruising mid August was over – no time to loose. We drop our guests on Monday morning & afternoon after a great weekend of sailing and on Wednesday morning we already cast away for our trip across the Atlantic.
Moonwave is "always" ready to cross an ocean – she was just waiting for the opportunity again. As our safety equipment and other systems are all up to date and perfectly working – provisioning was what took the longest in our passage preparation: three consecutive turns of the supermarket with up to two caddies at the time. Luckily we had teamed up as alone that shopping odyssey would have taken more than twice as long. To be organized and to make sure there is enough food and treats on board for at least two weeks, a good meal plan with possible easy to cook recipes is necessary. Those who know me, will confirm that I am a big fan of home cooked meals and "ready made supermarket food" have no place in my galley. The delivery team enjoys a variety of fresh and healthy food.
Back to the shopping "experience": first round of bottled water (we like to have a certain quantity of bottled water on board for longer crossings – just for safety in case both water maker fail or there is an issue with one of the tanks) – by the way we didn't need it – some soft drinks and juices. Second round: dry items including pasta, flour, paper towels etc. and in our case as we knew that for our delivery team a "certain stock" of sweet treats like M&Ms, chocolate, chocolate chip cookies and Nutella were appreciated. The sweet tooth was definitively present where on the other side crackers, peanuts etc. didn't get an attention. Apart from "cheese", by having a "French" captain and delivery crew there is no way around cheese as well. At my third and last round of shopping in the same supermarket, the cashier almost knew our names, as well she and her colleagues were wishing us a good trip. We filled up with fresh vegetables, fruits, milk products and some meat. We didn't purchase any fish as we were counting on catching some during the trip – our "fishing" success was kind of mediocre during most of the trip but the final result was not bad – five small tunas – they were delicious.
We managed to fit everything in our small rental car and the next "challenge" was to find a "safe" storage space for all the food on board. The experience from previous transatlantic and other crossings is definitely from use and with "smart" planning & storage, we had fresh fruits and vegetables all the way to the arrival in France and we even enjoyed Sunday Bruch with poached eggs on English muffins as well an fresh homemade apple pie and blueberry muffins during the trip…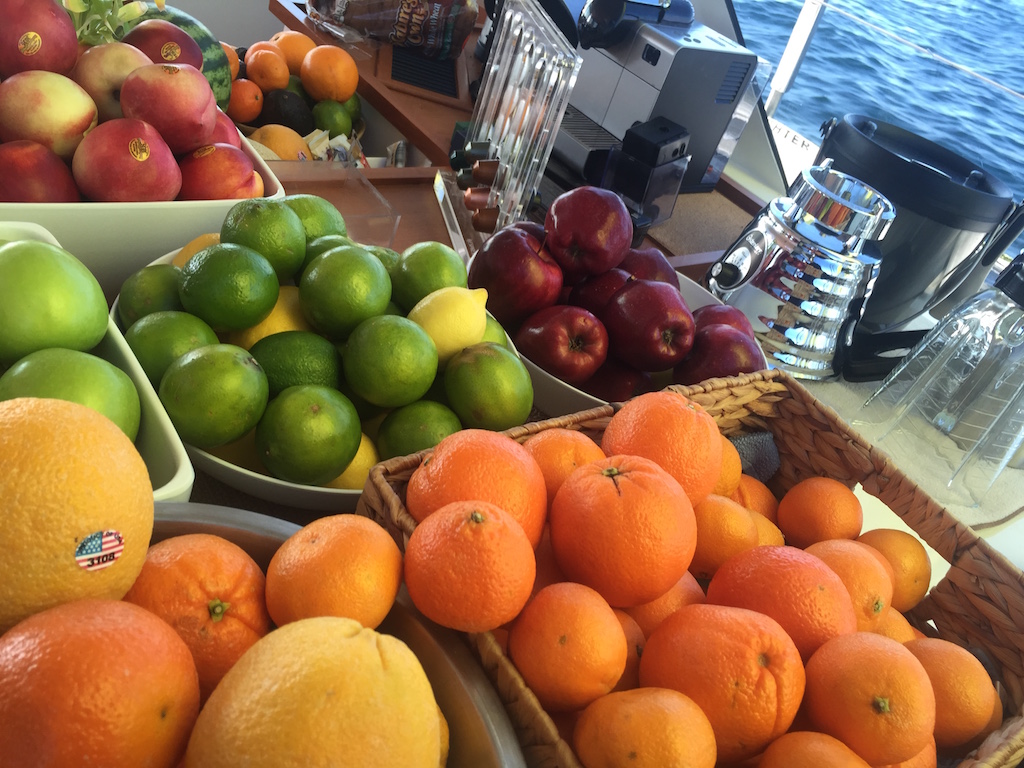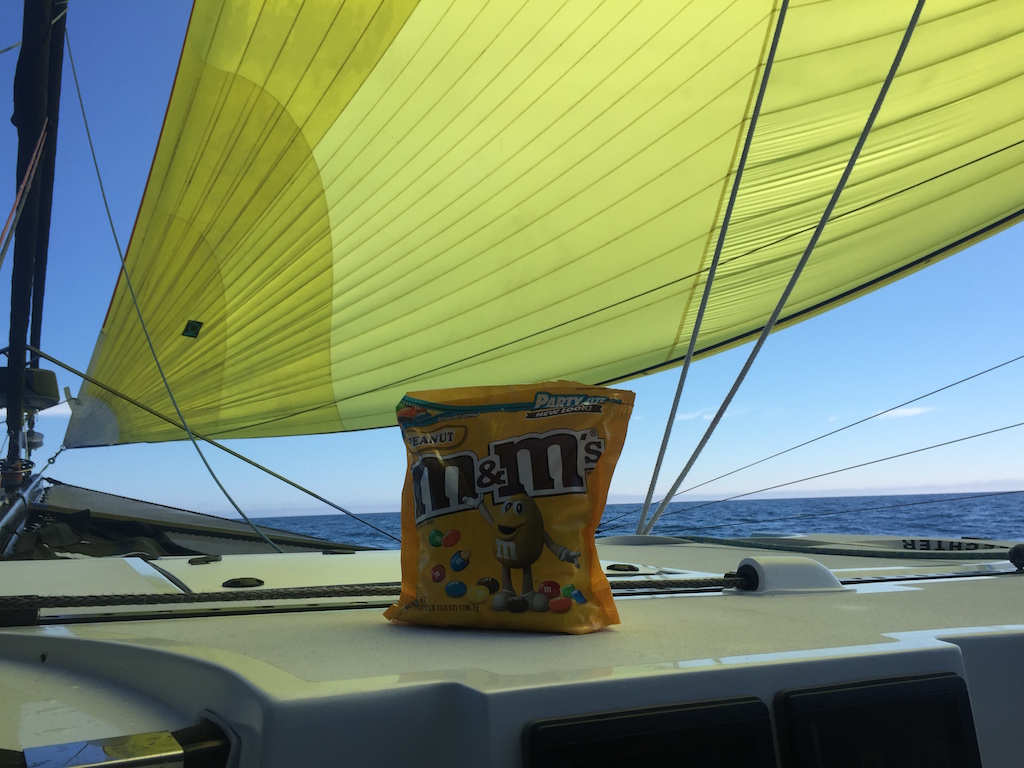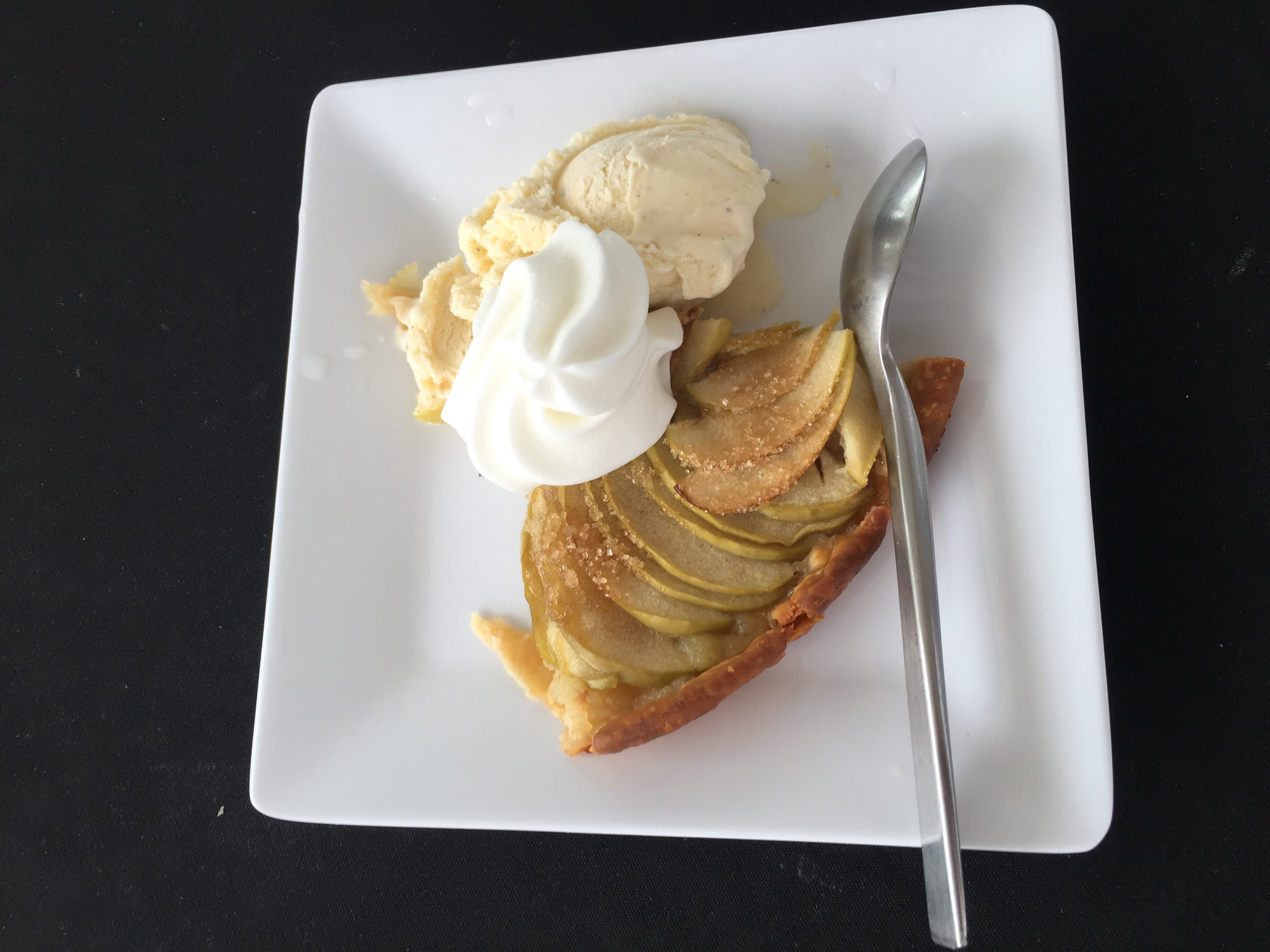 General Sailing:
We had great sailing conditions, at the end, around 200nm of destination, the wind "died" and so the last miles were the "longest". So we can say in general we had a good wind and Sebastien anticipated very well the wind direction changes so we did the a right sail changes and optimized the conditions. The wind forecasts from the grib files were quiet accurate (most of the time at least) and we had pretty smooth sailing. We used all our sailing configurations – luckily we didn't need the storm sail – but both spinnakers were flying when the conditions and wind angles permitted, as well as our J1. We really love the fact that since our sail change last year, we have three reef positions in the main sail, what a great upgrade.
Here again, I have to mention that we are "spoiled" regarding the sailing performances and the comfort of Moonwave [no heeling compared to monohulls], good speeds, nice dry steering at the interior helm station and luxurious space in the salon and cabins. As mentioned above – we want to go back to sea for an other crossing :-)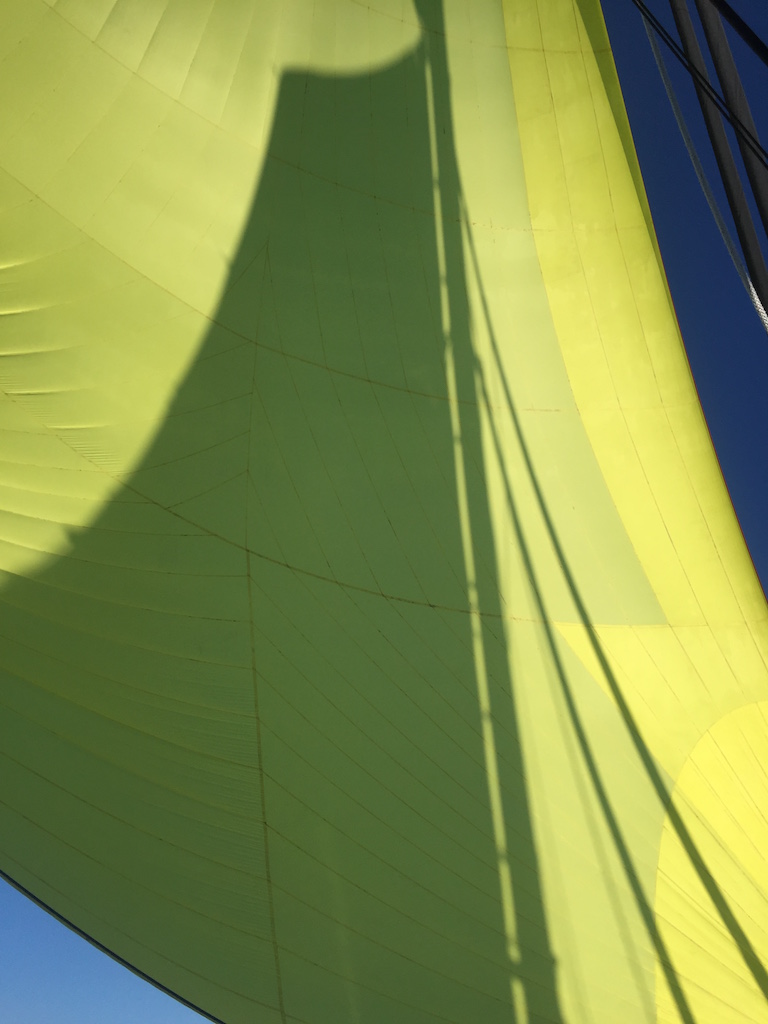 Wind:
From calm to moderate to +30 kn the full spectrum was present but in general we mostly had just the right amount due to our talented "tactician/captain". The waves sometime quiet impressive didn't always come from the "right" angle which made some nights less comfortable than others ;-)
Sébastien had some backup from a weather routing service just to be on the safe side as end of August/beginning of September can be quiet turbulent in the North Atlantic with lows, highs and sometime tropical storms and hurricanes that can show up during this period and we definitely wanted to avoid to "cross their path".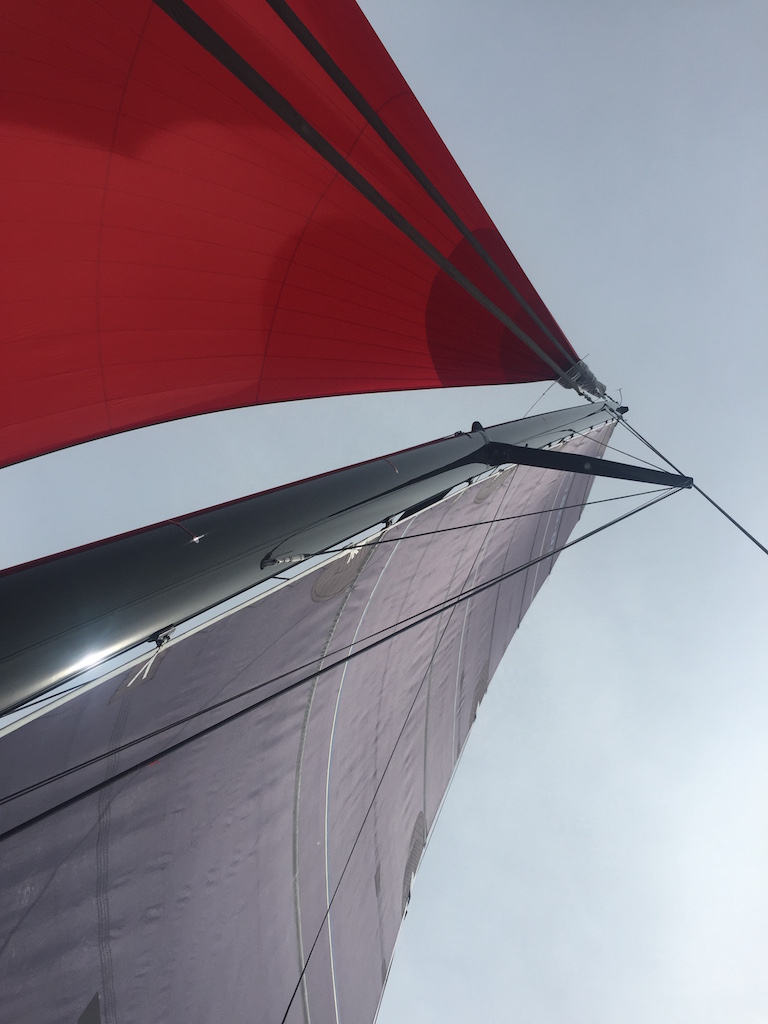 Weather:
In general quiet humid, three days of thick fog south of NovaScotia and Newfoundland – very humid and it gave the impression that the fog was passing through the boat when the cockpit doors were open.
We had some sunny days – shorts and T-shirt like and some colder nights wearing socks & hats ;-) Most of the days we had a thick cloud coverage in the morning and evening and around mid day or afternoon the sun breaks through for a couple of hours and than the clouds and fog returned.
One of the most amazing things to do is watching the countless stars during a clear night. In the middle of the ocean, as there is no "polluting" light around there are incredible amounts of stars to see. Unfortunately during this trip this was only rarely the case – due to several reasons: the cloudy skies during most of the trip and the really bright orange full moon at the beginning of our trip.
But nevertheless we saw amazing amounts of phosphorus plankton at night. The waves were highly visible due to the green glow in the water.
For those who, like me are interested in the sea water temperatures during our trip: 22C at departure in Buzzards Bay  – thank you "Gulf Stream" — 22C close to P-Town on the other side of Cap Cod Canal — 12 to 13C south of Newfoundland due to the Labrador Stream — around 16C to 18C for the rest of the trip — 20C upon arrival in Brittany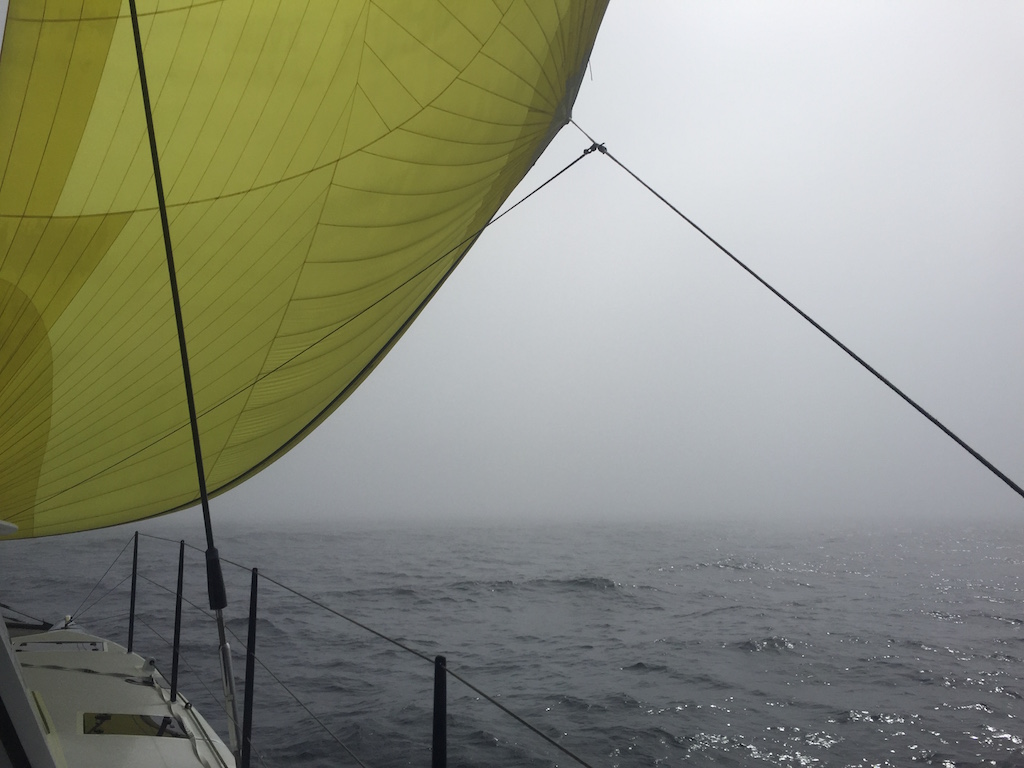 Wildlife:
Amazing, the quantity of wildlife that we saw during this passage, whales, orcas or dolphins. Almost daily we had schools of dolphins playing at the bows of Moonwave – one day almost from sunrise to sunset. Even at night, the dolphins were noticeable forms by the "glowing" plankton that they were swimming in. Some other whales and big dolphins that we had never seen before.
Birds, lots of birds – they "interrupted" our fishing a lot as we pulled our lines in often to avoid catching birds that were attacking our lures…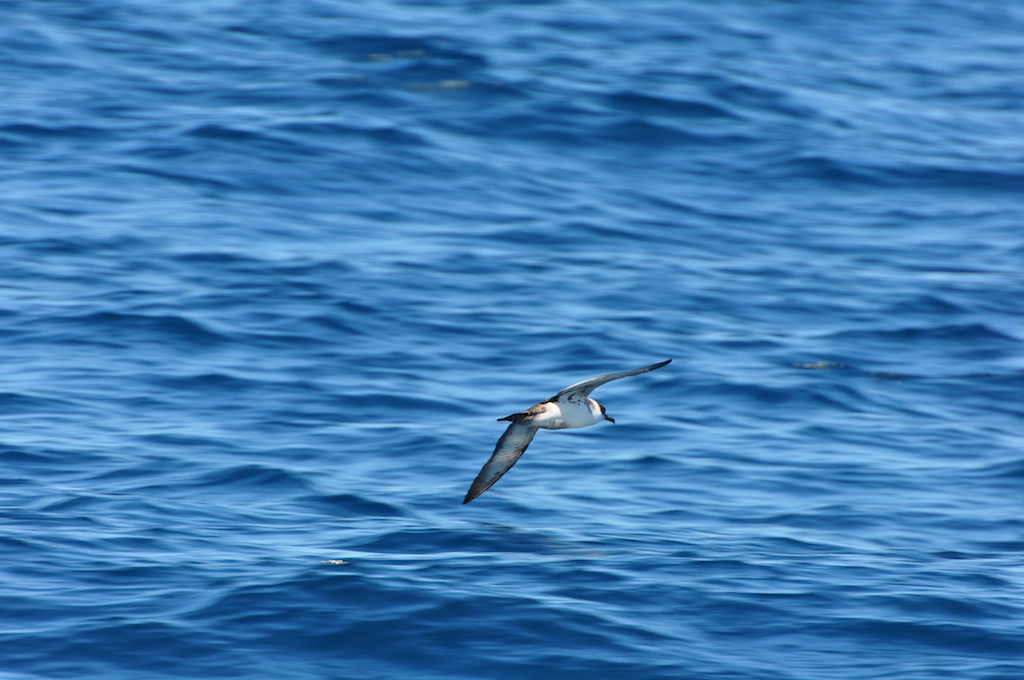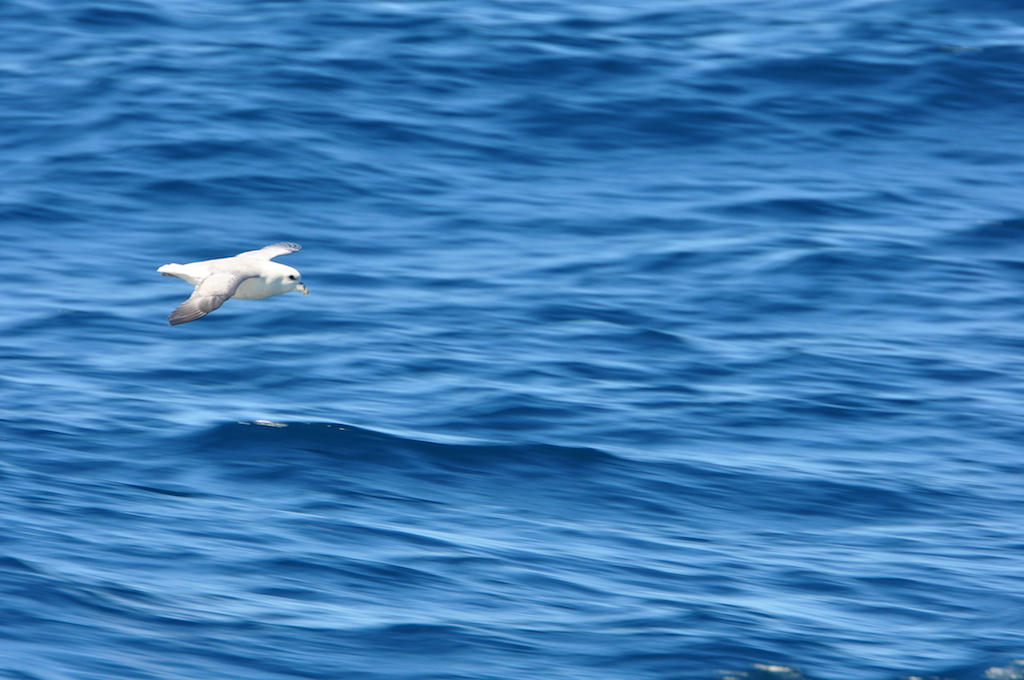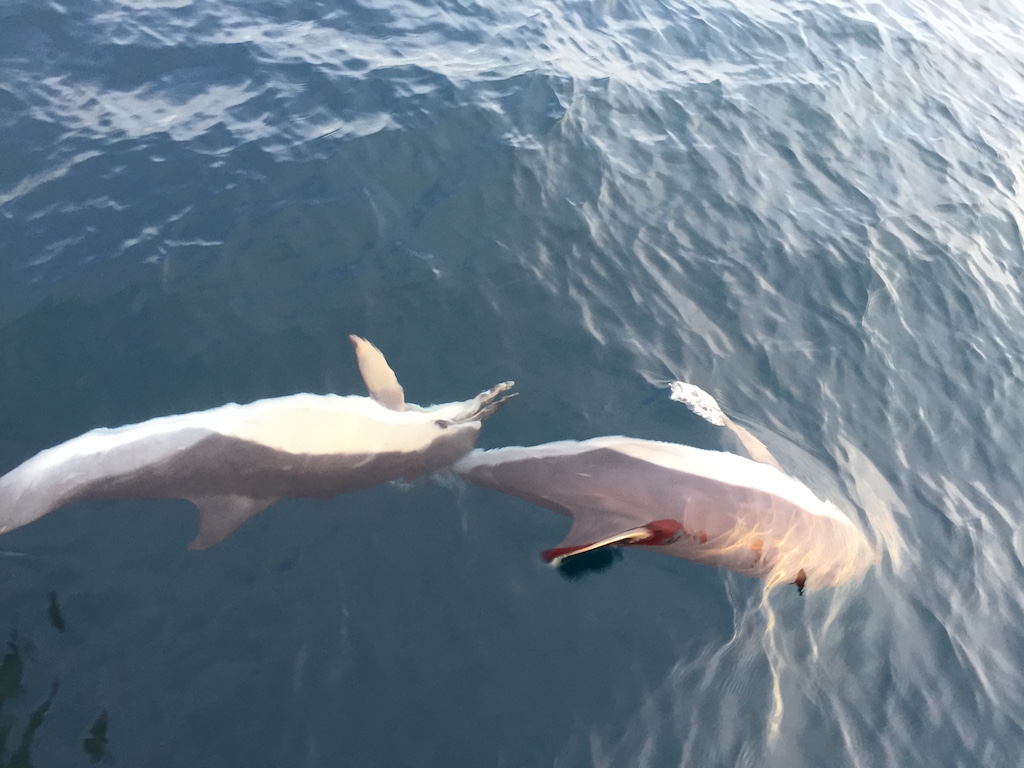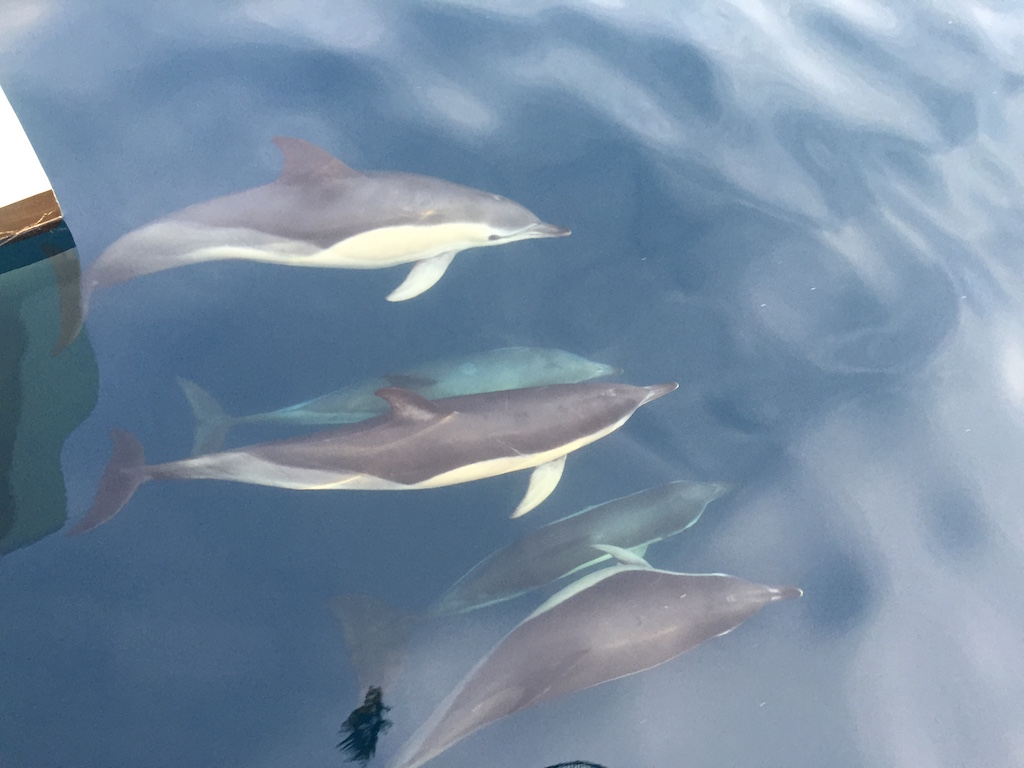 Arrival in France:
We had a great arrival in France and we already love the "food" – fresh sea food and "crepes" all over. We will share more details and pics about our time in Brittany in the next post.
In the meantime please enjoy some more pictures from our great crossing of the Atlantic. Any questions, please don't hesitate to contact us.