A beautiful Island – main island of the Marquesas Island Group of French Polynesia
Lat/Long: 008° 55 South / 140°06 West
The first stop after our Pacific Ocean crossing from the Galápagos Islands, we aimed for the beautiful Marquesas Islands group. Nuku Hiva is not the first island on the way as we passed Ua Huka, but the only island for arrivals at the moment.
We got our Health Paper Works sorted out right away and so after 116 days on board Moonwave – we were allowed to step on land again. And the wait was worth it. Coming to the "Fenua enata" – Îles marquises was like a dream coming true.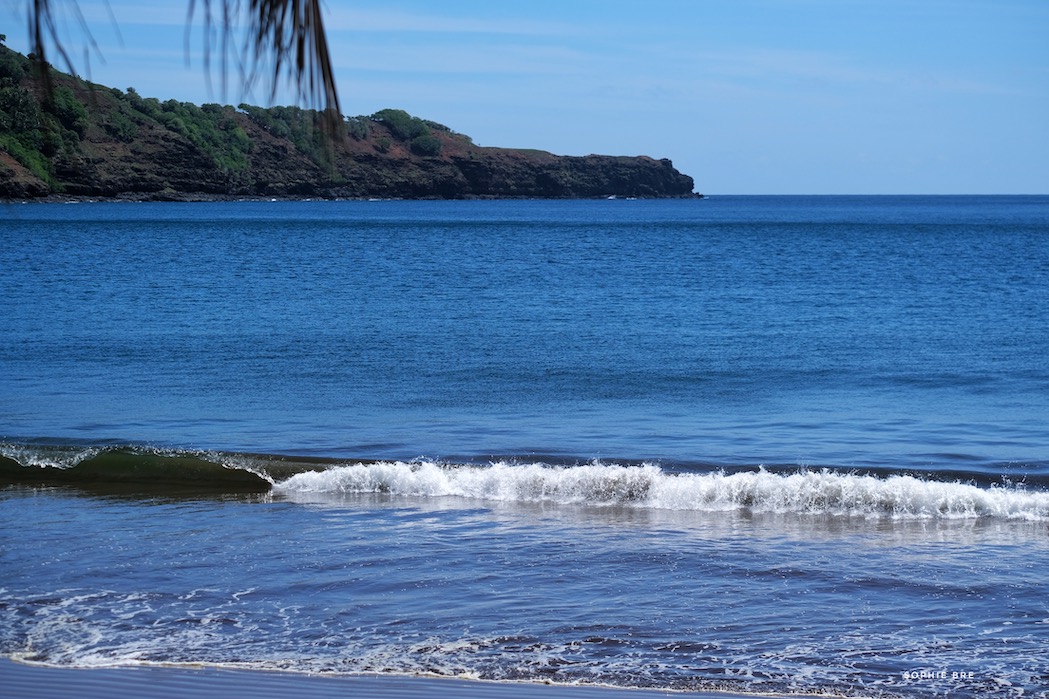 Nuku Hiva and her population gave us a warmly and great welcome. Everyone was very friendly and the island was lush green and had a lot to offer.
We anchored in the middle of Taihoa'e Bay. The Bay is pretty deep and surrounded by big hill to three sides. The winds and currents are shifty and so it can happen that the boats at the anchorage turn and face different directions. The bay is well protected from the wind but the swell can enter from the south, which makes it less comfortable especially for monohulls.
When we arrived there was around forty boats in the bay, some have been left by their owners until the crises is over. But the boats with crews onboard made up a nice community. There were surprisingly many Australian and NewZealand boats and not so many French ones ;-)
The first days we did some cleaning and maintenance checks – Moonwave did great during the crossing and we had no major failures. It felt good to give her a good clean after she has taken such good care of us.
Sebastien was especially fascinated by the local proa and kayak "champions" [piroque polynesienne] – we talked to some of them when they were paddling around Moonwave and found ourselves an awesome guide for an island tour.
We rented a four wheel drive car and went for a complete tour of the island. The four-wheel drive was necessary as big parts of the northern road were "offroad" dirt trails. The car did well and so did Sebastien who swapped Moonwave's carbon wheel for the one of the little Suzuki for the day.
The island offered lots of different "faces" with sandy beaches, rocks, cliffs, deep bays, coves, green forest, coconut plantations, dry hills and even pine tree forests and a big canyons.
I was also magic to see manta rays swimming around Moonwave and we saw some sharks at the fisherman's dock and in the bays.
Here are some pictures from our island tour: