Summer passed by so fast and our time in New England already came to an end. We had a great time, got lots of projects tackled in July and lots of cruising in August. We were busy the whole time and time flew by. 
Before sailing south to the Chesapeake Bay for autumn, we got the great opportunity to see Souther New England from an other perspective. We have discovered the shores and anchorages of Southern New England intensively over the last years but this time we got to see them from above. We got to fly over them.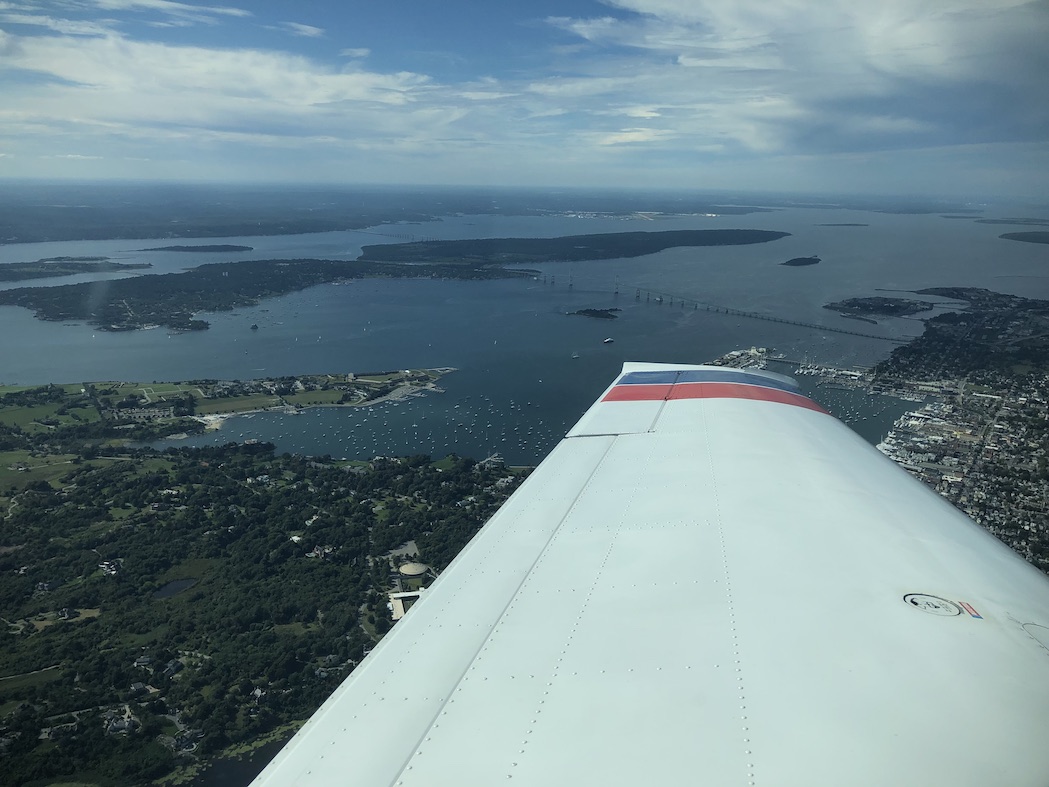 Our "superhero" pilot picked us up with his airplane at the Newport airport and we first went direction Cape Cod. We have passed many times through the Cape Cod Canal with Moonwave and it also looks very pretty from above. The railway bridge was down when we passed by.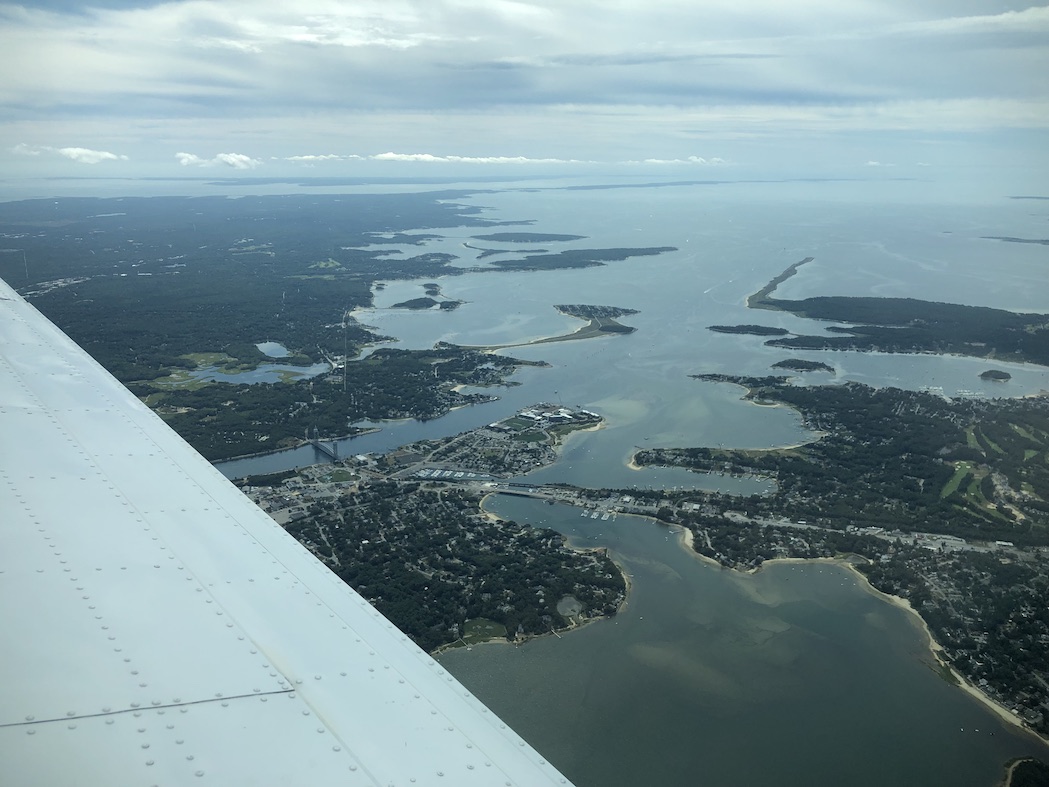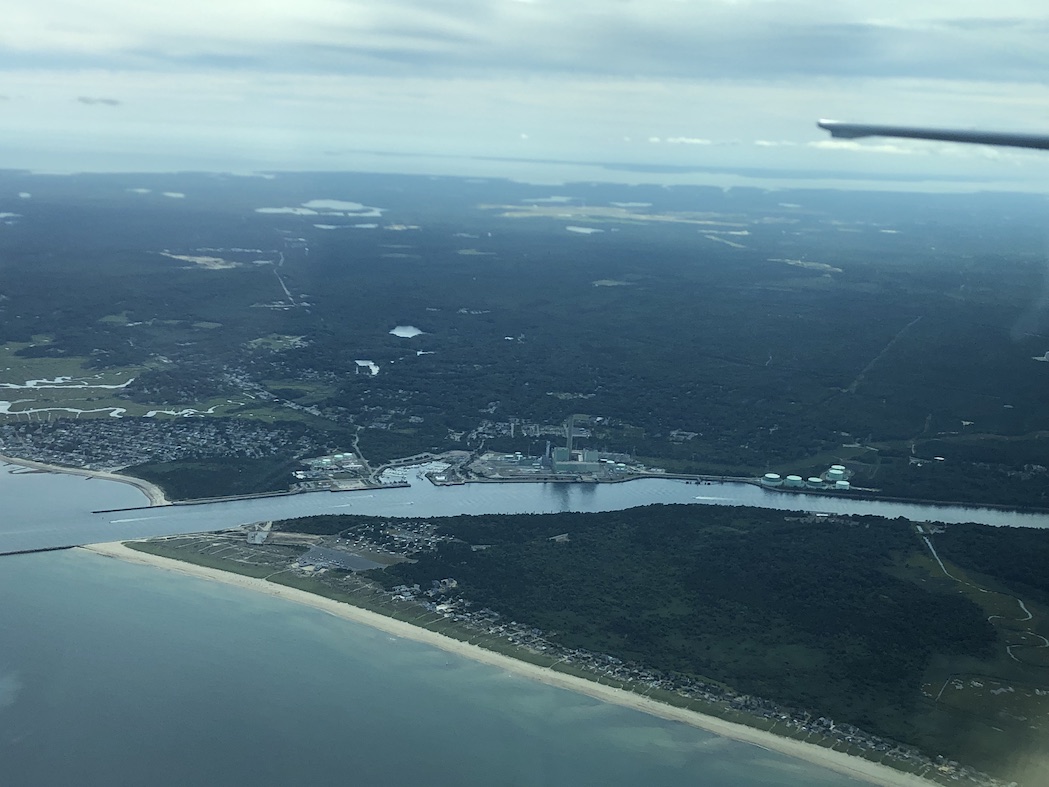 The Cape [Cod] itself is very pretty either from land, sea or the air. Going around the outside of the cape towards P-Town always feels like taking forever, by plane it passes by like a breeze ;-)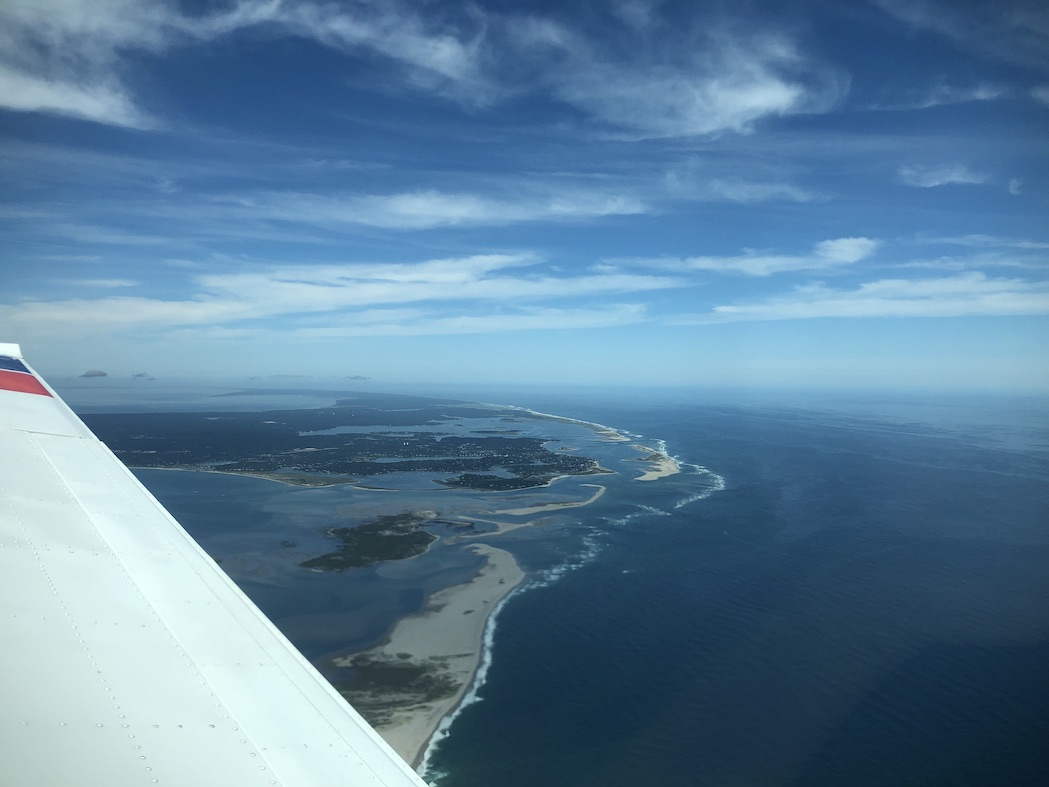 From above we saw a whale watching boat and than we saw the whales – soo cool !!! We have often seen whales in the area from abroad Moonwave – always special moments.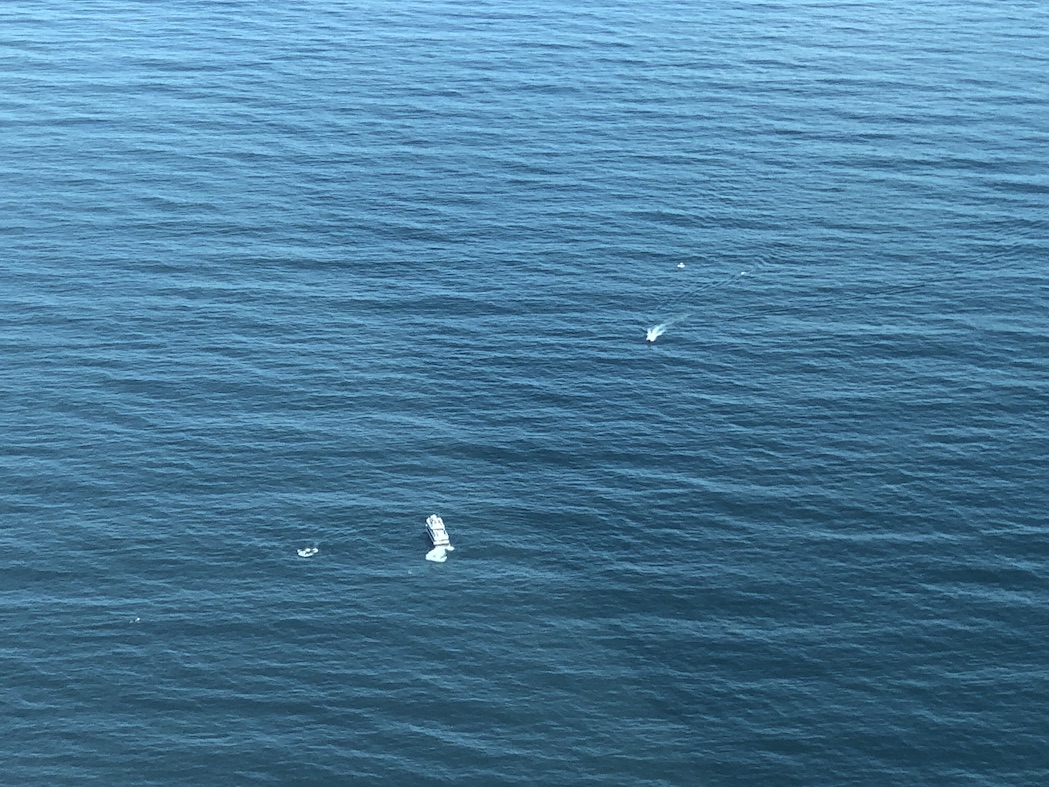 Our trip continued along the southern shores of the Cape Cod back in westerly direction. On our route Nantucket was visible on port side and then we passed over Martha's Vineyard. We really enjoyed to see our favorite anchorages from above like Hadley Harbor, Edgartown or Cuttyhunk.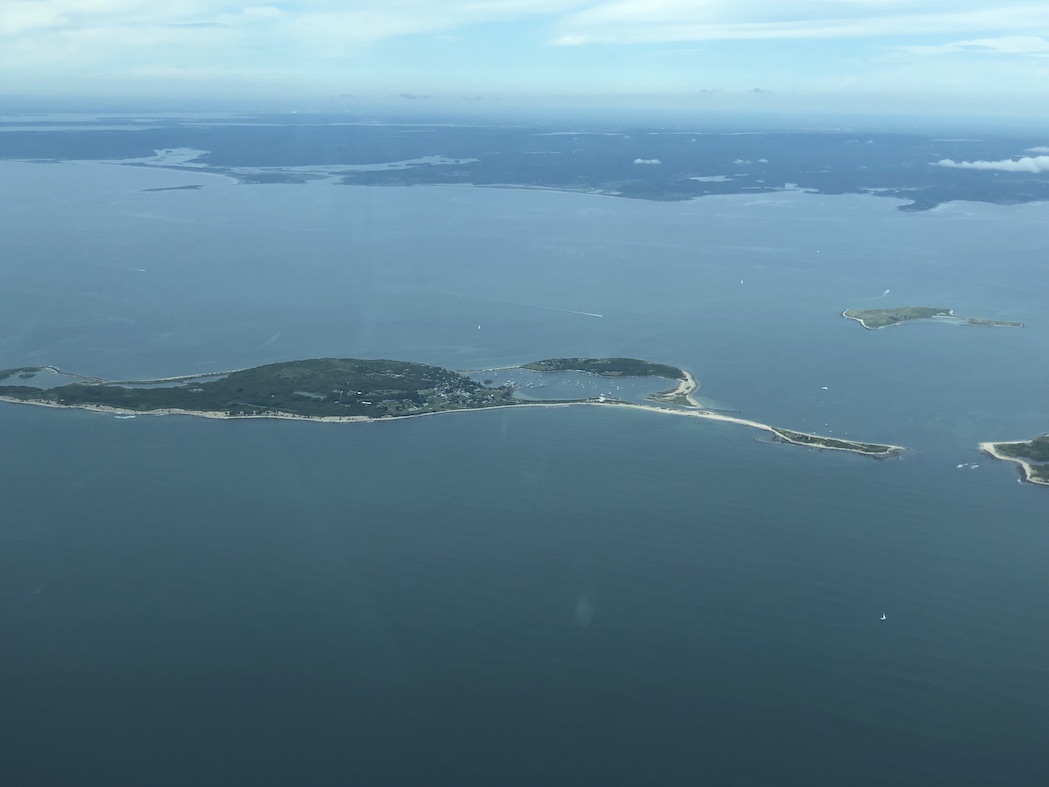 We even spotted Jammy [Gunboat 55] at her dock in Block Island and other [catamaran] friends in Newport Harbor. Our trip brought us for a pit stop in Connecticut and back to the Newport Airport – what a memorable afternoon. So much fun and big thanks again to our private pilot !!!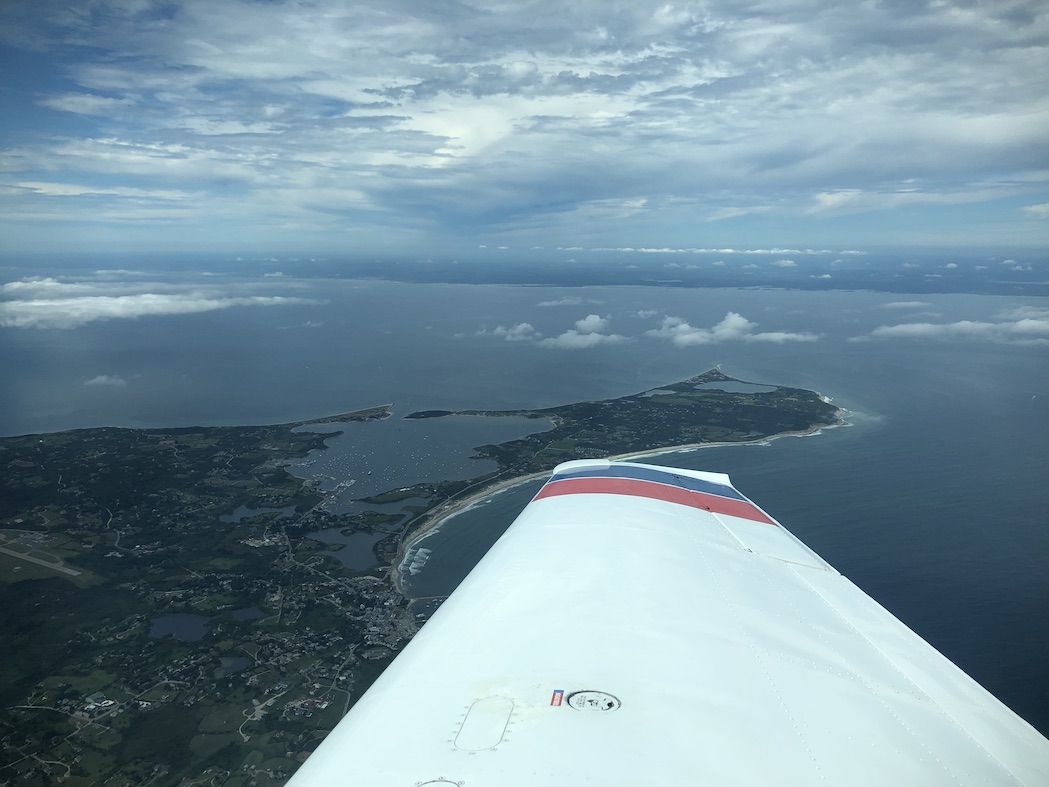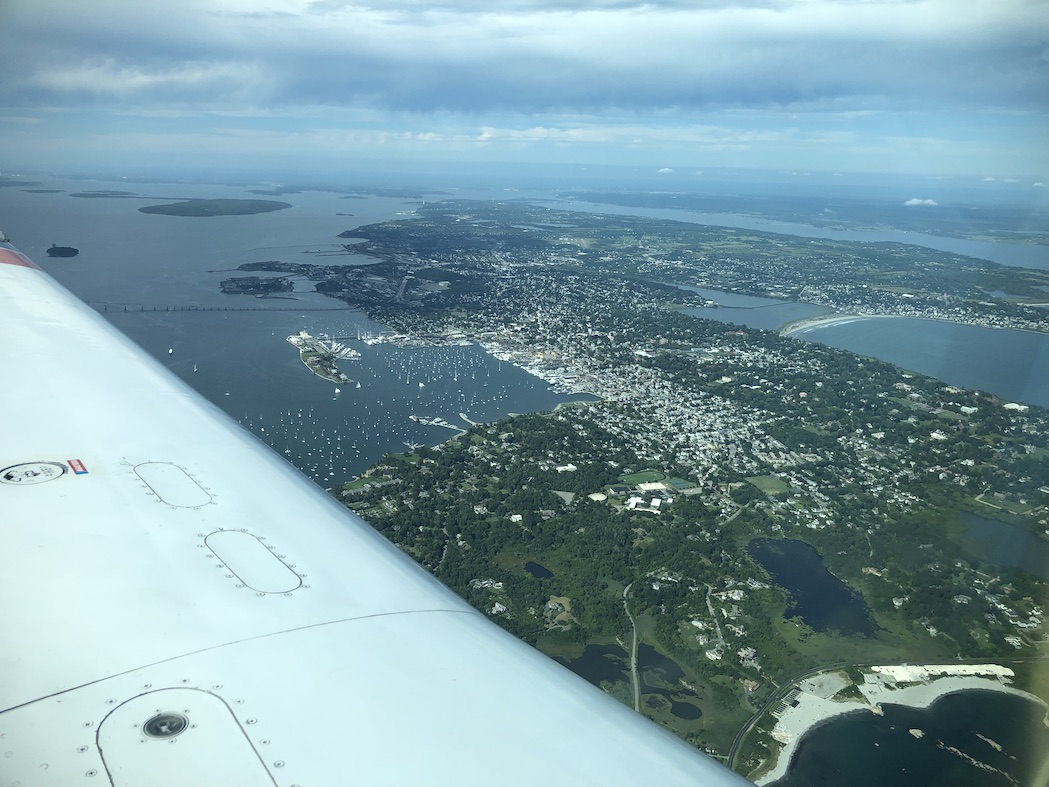 You can find more photos from our traveling in New England including Maine in the following blog posts: An other summer in New England [2019] & New England Summer [2018] & Exploring Maine [2018] & Round-up of a beautiful Summer in New England [2016]